---
Four Delicious Holiday Recipes to Try This Year
Posted On Monday, December 7, 2020
---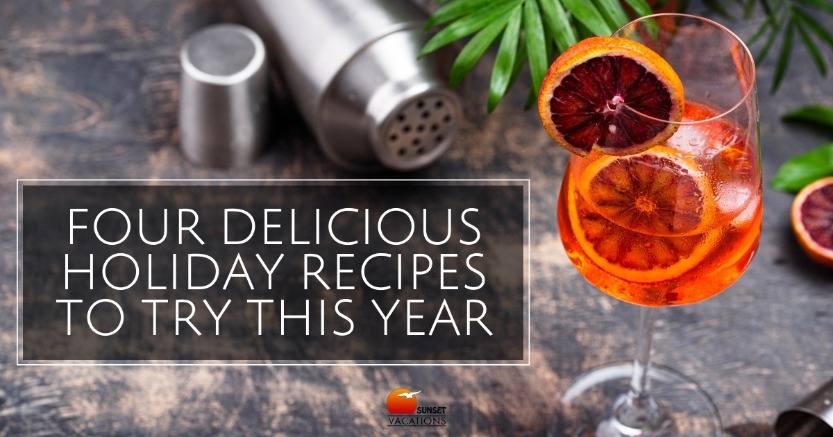 No matter how you choose to celebrate the holidays this year, food is probably center stage.
Maybe you have certain tried-and-true recipes you simply MUST prepare year after year. Or perhaps this is the year to try something new!
Are you considering a theme? Perhaps you want a lovely seafood feast for Christmas Eve dinner, like the Italians do? Or maybe you want to stick to traditional southern fare, using as much butter and as many pecans as possible.

Today we are going to share four recipes that we think would be wonderful additions to any holiday table. Each is simple, yummy and sure to impress!
Shrimp Scampi is that sort of dish that makes pretty much everyone happy. Served over warm pasta, the combination of garlic, oil and seasonings is so comforting! Picky kids in the group? Add shrimp to yours and grilled chicken to theirs!
Ingredients: 1 lb shrimp (large, peeled) * 5 cloves garlic * 2 tablespoons parsley (finely chopped) * 1/2 teaspoon red pepper flakes * 1 tablespoon butter * 2 tablespoons olive oil * 1/2 cup white wine * Salt to taste * Black pepper to taste * 1 tablespoon lemon juice * Pasta or bread
Potatoes are one of the most versatile foods, and are especially suited to the holiday season. They are perfect for rounding out any meal, whether you choose seafood, meat, or vegetables.
Ingredients: 1.5kg small potatoes, halved if large * 1 garlic bulb, cloves, separated & unpeeled * 10 shallots, halved * 1/3 cup olive oil * 2 tablespoons balsamic vinegar * 3 rosemary sprigs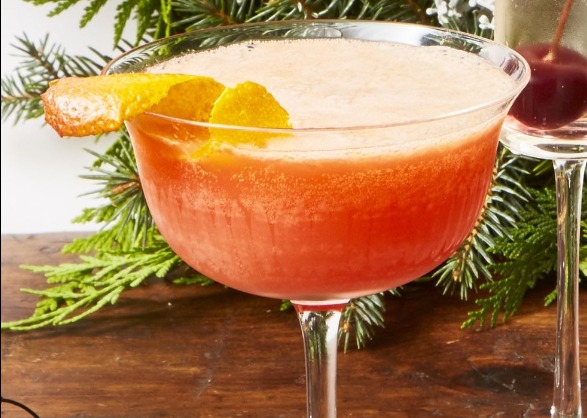 Now is the time to try a fun holiday cocktail. This one has classic Italian roots ... if you aren't familiar with Aperol, it's an Italian bitter apéritif. The sweetness of the blood orange juice and sparkling wine makes this a sophisticated choice.
Ingredients: 1/4 c. blood orange juice * 1 tbsp. Aperol * Sparkling wine * Blood orange twist, for serving
These super cool looking cookies use Jolly Rancher-type candy to create an aquarium effect. Sure, they are a little tricky to eat but how fun to create and play with! You know we love anything aquarium around here. Give them a try!
Ingredients: 4 oz unsalted butter, softened * ½ cup sugar * 1 egg * 2 cups flour * 20 pieces hard candy * sprinkles, to taste * ¼ cup white chocolate, melted
Trying new recipes is a fun way to pass the time. If you are off work or school this month, take some time to look over Pinterest or your favorite blogs to find a new recipe or two. Get the whole family involved and not only can you spend time together, you have a meal to share when all is said and done.
Want more delicious recipes? Check out our previous blog, Try These 4 Beach Themed Recipes and Smile!
Ready to start planning your next Sunset Beach vacation? Now is actually a great time to browse rentals and make your plan for next year. Our best rentals book up very quickly. Or, if you are searching for a winter vacation, we have some great deals. You can save up to half off our normal summer rates. Please browse our rental page to see what works for you!
What meal always graces your holiday table?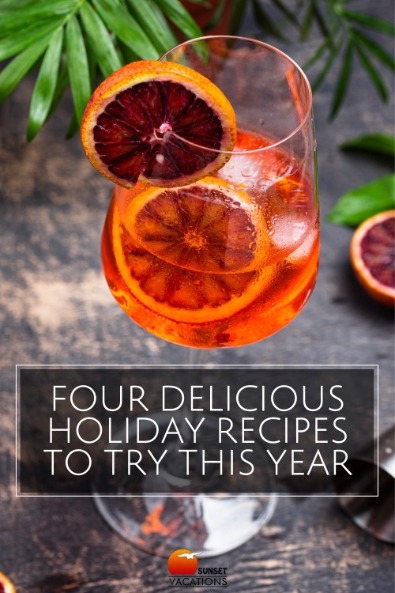 Comment on this post!