---
Fantastic Fall Events in Sunset Beach 2022
Posted On Monday, September 19, 2022
---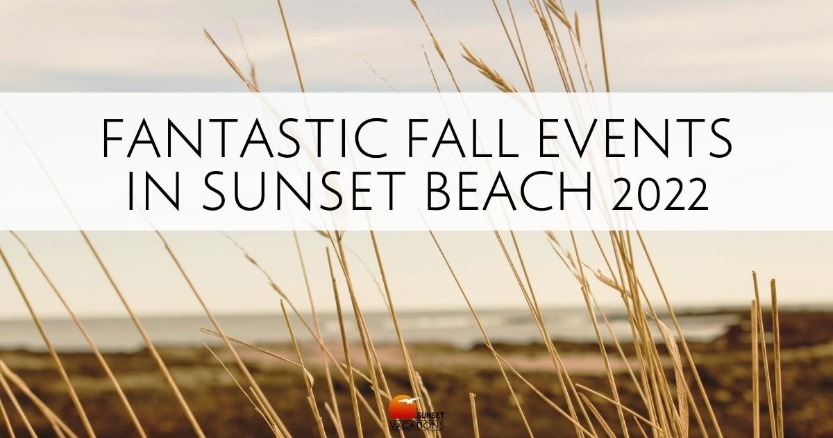 This fall Sunset Beach and surrounding areas have so many activities to do that we wanted to get you a list so you can start planning! The best things about fall and the holiday season are spending time with those we love having fun with. Why not take them to these exciting places? We know you'll make great memories!
If you're excited to join in on these events, we have some of the best places to stay in Sunset Beach where you can plan a beach vacation full of adventures for you and your family or friends.
Ingram Planetarium Show Fall Schedule

7625 High Market St.
Sunset Beach, NC 28468
If you love laser shows or astronomy, you'll love this lineup scheduled at the Ingram Planetarium this fall. During the evenings from Thursday to Saturday of each week, they offer the following laser shows.
Laser showtimes:
Thursday nights
5 PM - Fright Night (for Halloween)
Friday nights
6 PM – Michael Jackson
7 PM – Stranger Things
Saturdays
6 PM – Metallica (recommended for viewers 18+)
7 PM – Strangers Things
If you prefer astronomy check out these shows that start on the hour every hour from 11 AM to 3 PM from Sept. 8 – Oct. 29, Thursdays through Saturdays.

Astronomy Showtimes:
11 AM – Accidental Astronaut
12 PM – Big Astronomy (New show!)
1 PM – Tales of the Mayan Sky
2 PM – Planet Nine
3 PM – The Sky Tonight!
If you'd like more details on dates, times, fees, and other events at Ingram and Museum of Coastal Carolina, check out their websites and socials.
Museum Planetarium (Museum and Planetarium home page)
Ingram Planetarium specific website page
15th Annual Sunset at Sunset Festival
Oct. 1, 2022
Sunset Beach Town Park
Sunset Beach, NC
Every first Saturday in October, the annual Sunset at Sunset is held at the Sunset Beach Town Park between the Food Lion and the Ingram Planetarium. This festival hosts live music, food services, and an array of over 100 vendors with hand crafted pottery, jewelry, art, and local community organizations.
All goods are carefully selected to make sure the highest quality of goods is available for all to enjoy. Admission and parking are free, so come check it out and have a wonderful time!
You can read more about it on Sunset Beach or visit the Facebook page Sunset at Sunset to get regular updates.
Myrtle Beach Fall Jerk Fest
Oct. 2nd – Sunday
Broadway Street
Myrtle Beach, SC
If you love Jerk-style cuisine, you're going to love this festival where you can get your taste buds wrapped around some African and Taino culture fusion dishes that pay homage to their legacies.
Broadway Street in Myrtle Beach will be shut down so food trucks, retail vendors, and live entertainment can be set up in length for this exciting event. Celebrate with Myrtle Beach and experience wine tasting (21+) of six different kinds of wines and Hors d'oeuvres and meander around the festival taking in all this amazing culture has to offer in food and spirit!
Learn more and get updates on their Facebook page, and their website Kirky Events,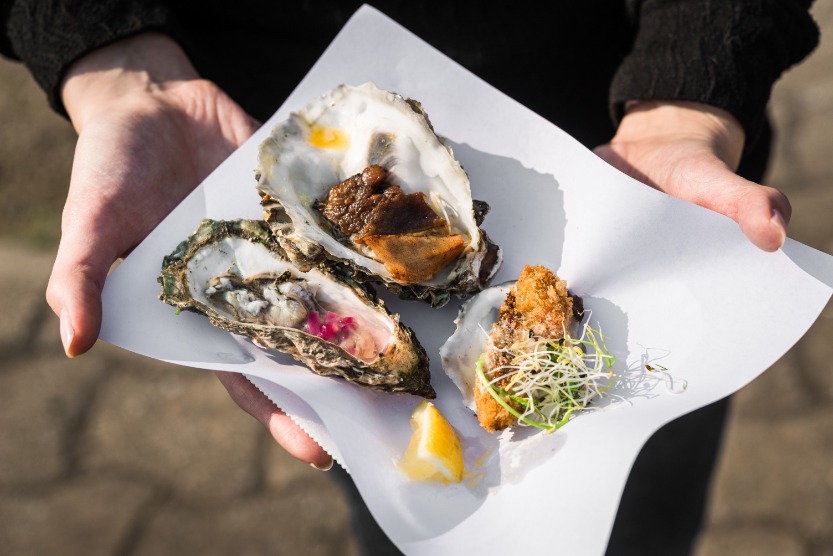 Oct. 14 - 16
Town Center Park
Ocean Isle Beach, NC
This two-day festival event takes place at the Town Center Park in Ocean Isle Beach, NC on the 15th and 16th of October 2022. However, to kick off this wonderful weekend they decided to add Community Night on the 14th. Friday night is free to all where they'll have a flag-raising ceremony, the commemorative t-shirt reveal, and live entertainment by the amazing band The Entertainers at 6 PM.
The main events, like the oyster shucking contest and other fun activities, are happening on Saturday and Sunday. Don't forget to sign up for the contest! General admission to the festival is $5 cash only. Be prepared to enjoy various oyster dishes and many other foods brought to you by other commercial food vendors you will love.
There will be much to kick back and enjoy here so bring your favorite outdoor chair to truly relax and have an amazing time at this event! Some bands you can expect to see on Saturday are Slip Shot, Terry Douglas, and Gary Lowder & Smokin' Hot. On Sunday you can see Sea & Sand Band and The Embers.
You can also wander around and see the amazing vendors that show up bringing their beautiful handmade gifts like bath and body products, gorgeous jewelry pieces, art, pottery, packaged treats and snack foods, woodcraft, and more. You must come to see all these amazing artists. Their work makes amazing unique gifts for your loved ones for the upcoming holidays.
For more information and regular updates, you can see the festival's Facebook page 41st Oyster Festival 2022, or visit their website.
Nov. 10 – Dec. 31, 2022
Museum of Coastal Carolina
21 E 2nd St
OIB, NC
Beginning November 10th, the Museum of Coastal Carolina hosts an amazing event called Festival of Trees where you can come to support a fundraiser for the museum by purchasing admission and voting for your favorite trees. The museum is decorated in holiday décor for the fundraiser and silent auction. The winning bidder can take the tree for an additional $50 for the museum's fundraiser. This event lasts until Saturday, Dec. 31, 2022.
On Friday, Nov. 25th, Holiday at the Museum is another event open to families with activities for kids. Come join the holiday festivities with family or friends.
Check out more information like specific dates and hours on their website, or see their Facebook for the Museum of Coastal Carolina for updates.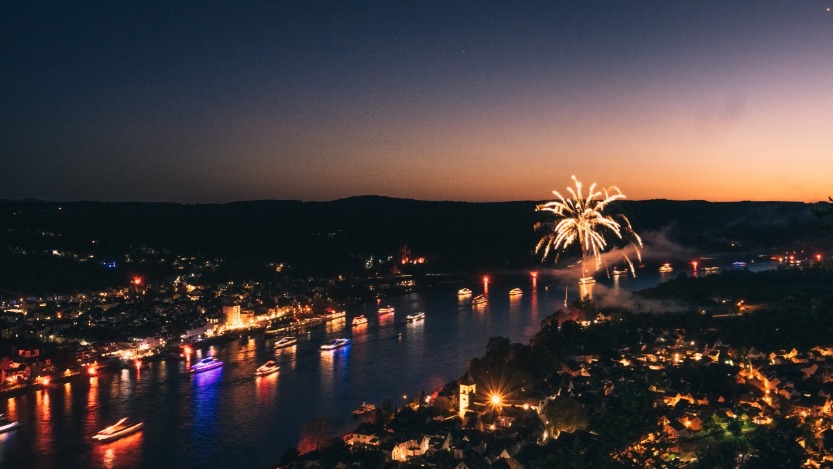 Ocean Isle Beach Flotilla
Nov. 26, 2022, 5 PM
ICW Shallotte Point to Ocean Isle Beach
OIB, NC
Every year, the Saturday after Thanksgiving, OIB Flotilla hosts a Christmas themed flotilla where you can sign up, decorate your boat in Christmas lights and travel down from the Intracoastal Waterway from Shallotte Point to Ocean Isle Beach making for a spectacular water parade at night! Enjoyed by crowds and parade participants, it's truly a sight to see!
This event's proceeds go to benefit Brunswick Family Assistance.
If you'd like to join and enter your boat in the flotilla, feel free to email [email protected].
You can view the event's page on Facebook OIB Flotilla.
The Facebook calendar event page 19th Annual Ocean Isle Beach Flotilla for updates.
Or their website, Ocean Isle Beach Flotilla.
Nov. 25-26 & Dec. 2-22, 2022
Airlie Gardens
300 Airlie Road
Wilmington, NC 28403
Airlie Gardens is 67 acres of gardens that began back in 1884 when Pembroke and Sarah Jones purchased the land and created these beautiful landscapes. It was restored in 1999 by the collaborative effort of the New Hanover Country Commissioners, Clean Water Management Trust Fund, and the residents in the area. Today it is a 501(c)(3) non-profit organization that strives to preserve the gardens and serve New Hanover County residents and visitors with historic public garden cultural and environmental programs.
Starting Nov. 25th through Dec. 22nd, between the hours of 5:30 PM – 9:30 PM visitors can purchase tickets to walk through the magical gardens this holiday season.
For more information see their website Airlie Gardens and Facebook page.
The off-season in Sunset Beach has so much to do you can easily plan a weeklong beach vacation and get memories to last a lifetime. We hope you'll come enjoy this fun and beautiful part of the world with us this fall season.
If you're still planning your fall getaway, we'd love to answer any questions you have about our rental vacations. Please feel to check out our fall rental specials and contact us if you would love some help planning the perfect vacation!
Want to add more ideas to your fall getaway itinerary?
Here are some great ideas for kid's activities!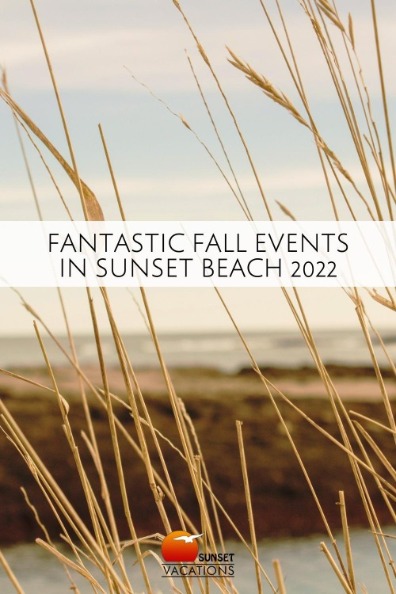 Comment on this post!