---
Everything You Need to Know About Bringing Your Service Dog on Vacation
Posted On Monday, October 19, 2020
---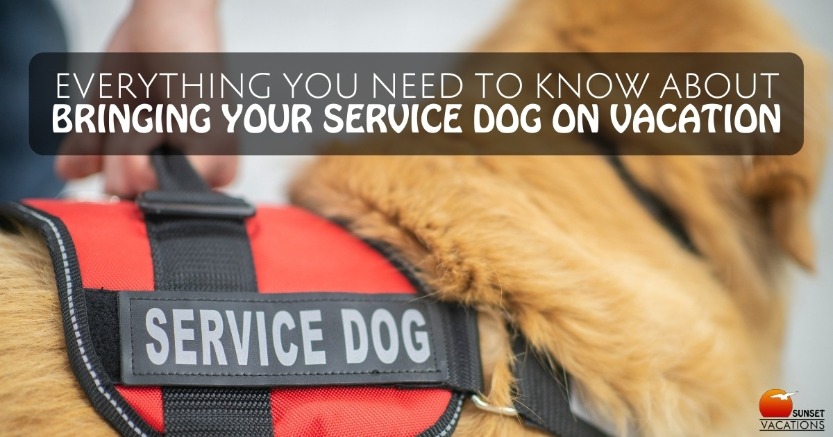 Do you have a service dog in your life?
If you do, and you want to bring him on vacation to Sunset Beach, you might have some questions. Today we are going to address how to rent a vacation home with your service dog. Also, we review guidelines and policies, and include some bonus information about making your vacation wonderful for your service dog as well as for his happy handler – you!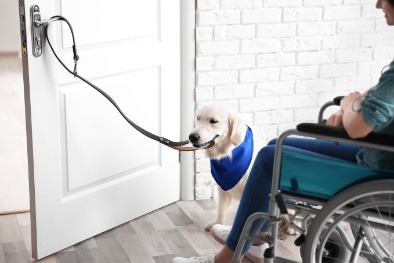 First, it's important to understand the difference between a service dog and an emotional support animal.
According to the Americans with Disabilities Act (ADA) "A service animal is defined as a dog that has been individually trained to perform tasks for an individual with a disability."
For example, service dogs are often trained to help those with epilepsy, diabetes, hearing or sight impairment and physical disabilities.
Emotional support, therapy, comfort or companion animals are not considered service animals under the ADA.
FAQ's About Service Dogs in vacation rentals:
Can I rent any vacation home with a qualified service dog?

Yes. If your dog is a trained service animal according to the ADA, you are not restricted as to which home you rent. That being said, Sunset Vacations has almost 50 pet-friendly rental homes that might be a great choice (some have fenced yards, hard flooring, and possibly even a dog door) so start your search there.
Is there a pet cleaning fee for my service dog?
No. Our usual pet cleaning fee is waived for an authorized service animal. That being said, if damage occurs, you will be charged just as other guests would be charged for damage to the rental home.
Can the service dog be left alone at the vacation rental?
No. The animal must be under the handler's control at all times.
I had my dog registered as an emotional support animal online. Can he receive these same accommodations?

No. The laws outlined for service animals are intended to protect those who have spent months (or even years) training the animal to do a specific task or job. We have a duty to protect our property owners, and we must insist that only trained service dogs take advantage of the laws outlined by the ADA. There can be hefty fines and consequences for those trying to get around the regulations.
Sunset Vacations Policy Regarding Service Animals:
You must declare that you are traveling with a service dog at the time of booking.
Be prepared to answer two questions:
◾️ Do you or a person in your party need this animal to accompany him/her due to a disability?
◾️ What work or tasks has the animal been trained to perform that relate to the disability?
If you have any questions, please reach out to our team at Sunset Vacations by calling (910) 579-9000 or email us at [email protected].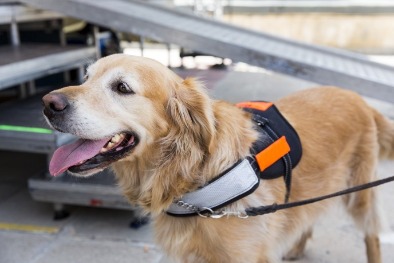 Bringing your dog to Sunset Beach
Everything You Need to Know About Taking Your Dog on Vacation
This blog is full of great information about bringing your dog on a vacation to Sunset Beach – whether your dog is a service animal or a beloved pet (or both!).
There is information about what to pack, a list of local veterinarians, advice about taking your dog down to the beach and much more.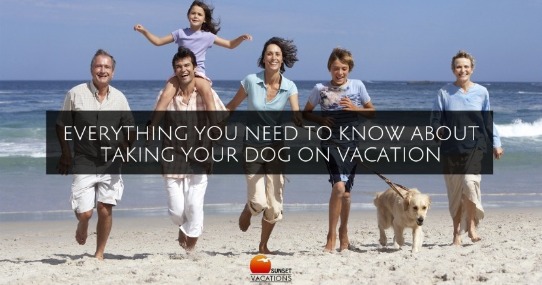 Comment on this post!