---
All the Best Holiday Happenings in Sunset Beach
Posted On Monday, October 14, 2019
---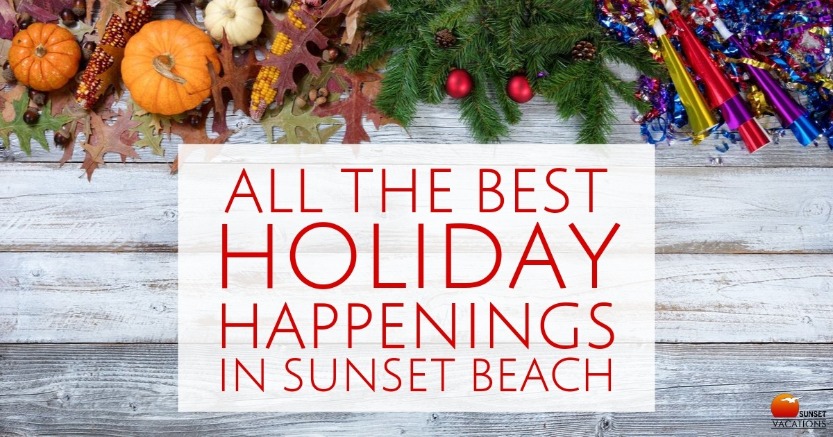 If you will be in Sunset Beach, North Carolina between October and December, you will find plenty of festive events and activities to put you in the holiday spirit.

Our little town is full of good cheer as we enjoy some of the best weather of the year. Many of our shops and businesses go all out as they decorate for the season, and there are a few long-standing festivals you won't want to miss. Most of them are seafood-related... so bring your appetite.
We also have some really cute shops that are perfect for kicking off your holiday shopping. Below is a short list of some of our favorite events and happenings:
Please note: These events are for 2019, but many of them happen every year! If you have come across this post, please check out the websites to see current information.
October 19-20: North Carolina Oyster Festival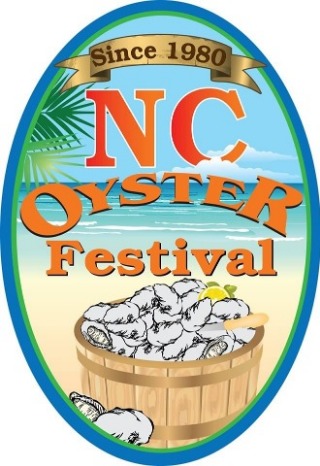 "Come celebrate everything Oyster as we transform Ocean Isle Beach into a walking district offering a variety of foods, crafts, contests and musical performances. With the support of our dedicated committee of volunteers, the Town of Ocean Isle, many of our local businesses and the Brunswick County Chamber of Commerce, the NC Oyster Festival is your destination for fun."
October 19th (9:00-6:00)
October 20th (10:00-5:00)
3 West Third Street, Ocean Isle Beach, NC

Adults: $5 CASH ONLY / 12 & Under: Free

October 24-26: Trick or Treat Under the Sea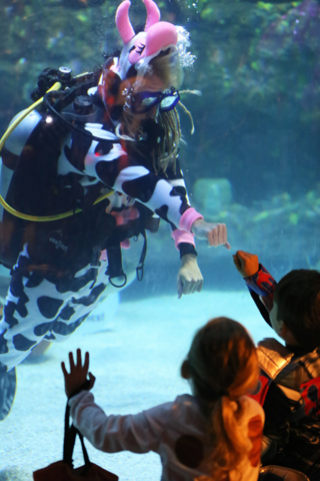 "Enjoy safe and exciting Halloween fun at "Trick or Treat Under the Sea." Pirate skeletons, caped superheroes, fairy princesses and many more haunt the wild attraction for three nights of ghoulish good times. Games, "No Sleeves Magic" shows, live animal encounters and spooky divers cause thrills and chills. Trick-or-treaters receive a bounty of treats from local merchants and organizations costumed for the event."
Due to the increased popularity of this event tickets are ONLY available in advance and require a timed-entry ticket. No tickets will be sold at the door. Ticket quantities are limited and nights will sell out.
October 24-26, 4:30 pm - 8:00 pm
900 Loggerhead Road
Kure Beach, NC 28449(
910) 772-0500
Nov. 21- Dec. 14: Festival of Trees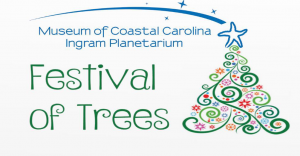 "The Museum of Coastal Carolina in Ocean Isle Beach is hosting the Festival of Trees.
The Grand Opening of the Festival of Trees occurs on Holiday Night at the Museum on November 29 – a special event that includes holiday elves, Santa Shark, a tree for children to decorate, holiday stories for children, food from the Dawg Wagon, Makai beer, wine, soft drinks, and live music provided by Opportunity Rocks.
For the Festival of Trees, artificial trees provided by the museum will be sponsored and decorated by local nonprofit organizations. Decorated trees will be placed in a silent auction. Each tree sponsor will receive in full the highest bid amount on its tree. Silent auction winners will get a decorated tree to take home. Each tree will include decorations, tree skirt, tree topper, and LED lights."
November 21 - December 14 during opening hours, but November 29th is the Holiday Night.
Sept. 5 – Dec. 28, 2019: Open Thurs., Fri., Sat. 10:00-3:00

21 East Second Street, Ocean Isle Beach, NC 28469
910-579-1016

November 30: Ocean Isle Beach Flotilla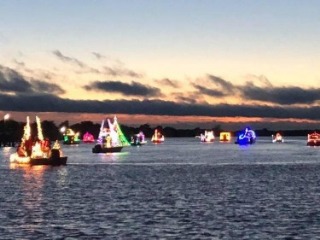 You will love watching a bunch of beautifully decorated boats float down the Intracoastal Waterway this November! This (16th annual) Christmas event will benefit Brunswick Family Assistance. The pre-party begins at the Inlet View Restaurant and proceeds down the Intracoastal Waterway to the Ocean Isle commercial canal. You can also attend the judging and after party at Sharky's.
November 30, 2019 at 5:00 PM
December 7: Sunset Beach Holiday Market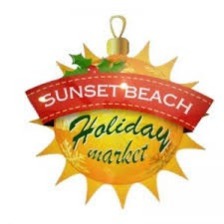 This beloved market includes a variety of the area's finest artisans selling their unique handmade, homemade or homegrown items that will make the perfect holiday gift. Pictures with Santa will be made available by Pawsability for families, children and your family pets. All proceeds from these photos will benefit animals in Brunswick County. There will be food trucks, hot chocolate and treats as you stop at various vendors' holiday "shops".

Dec 7, 2019 10:00 am - 3:00 pm
December 7-22: Airlie Gardens
A Wilmington tradition since 2005, guests from around the world have visited Airlie Gardens from Thanksgiving to Christmas to take in the sparkling sights and festive sounds of the season. Guests will experience a 0.5m stroll through the Gardens, on a self-guided tour while feasting their eyes on a spectacular array of lights and holiday displays. Also in attendance, Santa Claus himself, and a few local food and beverage vendors with coffee, hot chocolate, popcorn, cookies and more!
Tickets often sell out so book this in advance.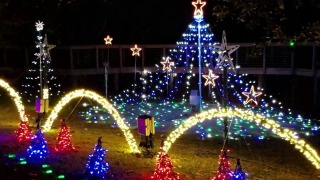 Enchanted Airlie will run 19 total evenings:
November: 29th & 30th
December: 6th-22nd
There are two event times per night:
5:00 - 7:00 and 7:00 - 9:00
300 Airlie Road Wilmington, NC 28403

If you don't feel like dealing with a crowded event or just prefer a more laid-back activity, there is still plenty to keep you occupied if you visit Sunset Beach during the off-season.
You could visit a winery or brewery. We like Silver Coast Winery, which is located right next door in Ocean Isle. They offer award-winning wines and host daily tastings and tours. Try shopping in Calabash, where you will find "St. Nick Nacks" - a huge and beautiful Christmas shop that is open year-round! Learn more about all of the fabulous shopping opportunities in Calabash .. it's our favorite place to cross things off our holiday list.
Did you know that most of Sunset Vacations rental homes are deeply discounted during the off season? You should definitely browse our available rentals to see if you can score a deal.
Comment on this post!