---
9 Charming Facts About Sunset Beach You May Not Know
Posted On Monday, May 1, 2023
---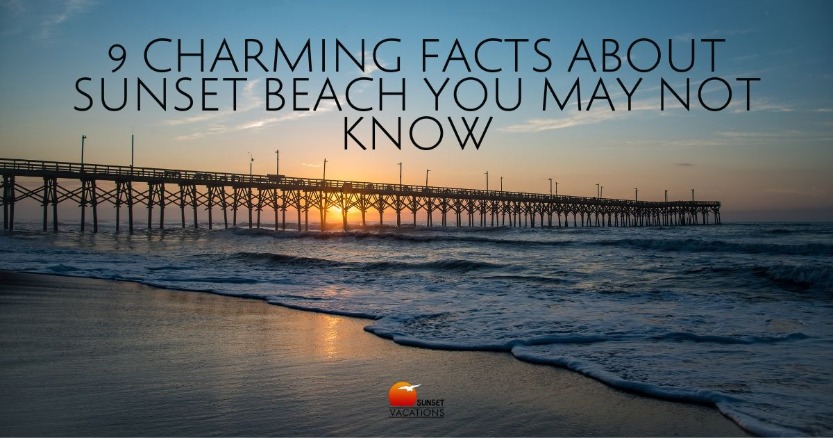 If you're looking for a hidden gem on the East Coast, look no further than Sunset Beach, NC. This quaint and charming island is south of Ocean Isle Beach and north of Myrtle Beach.
It is a popular destination for those seeking a relaxing beach vacation away from the crowds in a beautiful seaside vacation rental. Here are nine little-known facts that make Sunset Beach a unique and special place to visit.
1. The Island's Origins
Sunset Beach is a barrier island just off the coast of North Carolina. The island was initially known as Bald Beach, but the name was changed to Sunset Beach in the 1950s after Mannon C. Gore purchased the island and saw the beauty of its sunsets. Today, the island is a popular vacation spot for families and couples seeking a peaceful and tranquil getaway.
2. The Smallest of the Brunswick Islands
Sunset Beach is part of five islands that comprise the Brunswick Islands in North Carolina. The other four are Ocean Isle Beach, Holden Beach, Oak Island, and Bald Head Island.
Sunset Beach is the smallest of the islands, with a total area of only 5.8 square miles. Despite its small size, the island is divine, with natural beauty, charming beach homes, and plenty of activities to entertain visitors.
3. A Protected Coastal Reserve
The island is home to the Bird Island Coastal Reserve, a protected area for many species of birds and wildlife, as well as plants and flowers.
Visitors can walk to the reserve on the beach and spend a day observing the unique ecosystem and the many species that call it home. However, no visitor facilities exist, so bring proper gear and supplies. You can also visit the famous Kindred Spirt Mailbox and leave a note.
4. World-Class Golf Courses
The island is home to over 30 golf premiere golf courses, including the acclaimed Thistle Golf Club and Sea Trail Golf Resort.
These courses have stunning views of the surrounding scenery and provide all players with a challenging and exciting round of golf.
5. The Swing Bridge
Sunset Beach used to be connected to the mainland by a single bridge called a swing bridge. Mannon C. Gore built it to make it easier for vehicles to get on and off the island. Construction was completed in 1958 and provided a dramatic entrance to the island due to how it would rise with the tide.
However, in 2011 it was decommissioned when the Mannon C. Gore Bridge opened. The swing bridge was then moved to dry land, where it has become a museum and tourist attraction.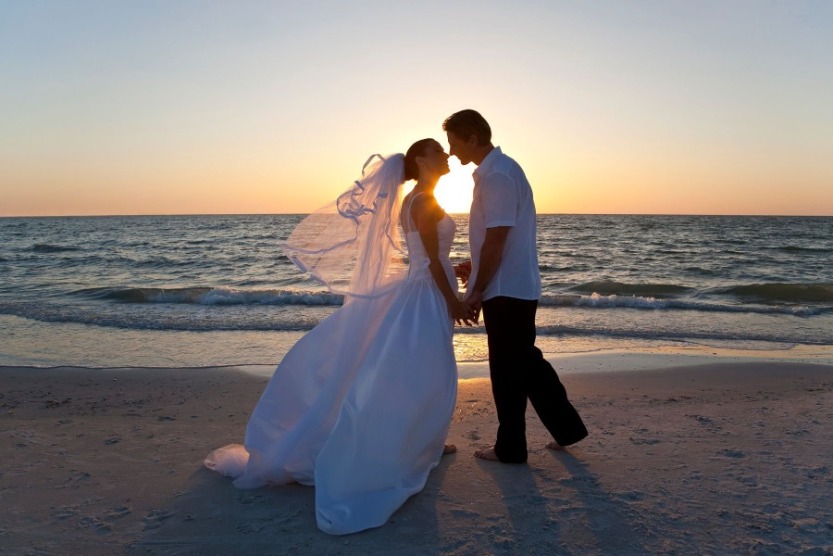 6. A Destination for Weddings and Events
Sunset Beach is a popular destination for weddings and other special events, thanks to its picturesque scenery and relaxed atmosphere. Many couples choose to get married on the beach, creating a memorable and romantic experience for all involved.
And Sunset Beach has everything you need, like catering, photography, and more, to make your special day perfect!
7. Spectacular Sunsets
As the name suggests, Sunset Beach is known for its breathtaking sunsets. You can watch the sun sink into the horizon from the beach, the pier, or one of the many waterfront restaurants, creating a picture-perfect end to a perfect day.
And you'll get endless opportunities to take photos of your fantastic vacation.
8. Friendly and Welcoming Community
One of the best things about Sunset Beach is the friendly and welcoming community. Visitors are greeted with a smile and southern hospitality, making you feel like a part of the community from the moment you arrive.
The locals love to help you find what you're looking for or make great suggestions on where to go and what to see.
9. Voted One of the Best Beach Towns in 2023
In January 2023, Sunset Beach made TripSavvy's list of 18 Best Beach Towns in the US. TrippSavvy is one of the top-10 information sites about travel because they only house expert travel writers who are in the know and whose advice you can trust! In other words, they've been to Sunset Beach and placed it 4 out of 18 on their list of best beaches to visit!
In conclusion, Sunset Beach, North Carolina, is a charming and unique destination that should be on everyone's travel list. Its natural beauty, friendly community, and quiet beaches make it a little slice of paradise.
And if you're looking for the best places to stay on Sunset Beach, we have gorgeous rental properties you will adore. Browse our properties to find fully furnished homes with elegant seaside décor, fully equipped kitchens, and stunning views.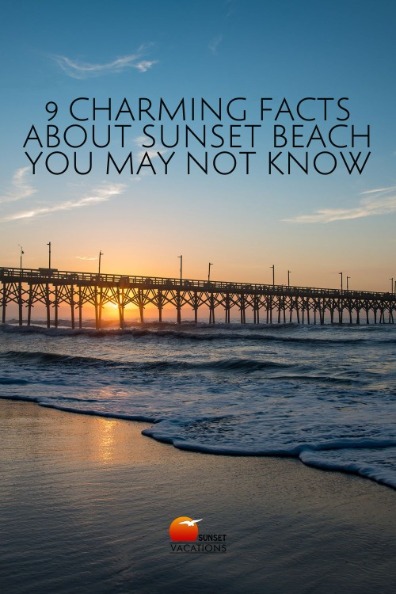 Looking for beach vacation rental deals?
Check out our special prices on fabulous beach vacation rentals!
Comment on this post!