---
7 Fun Ways to Support Sunset Beach
Posted On Monday, August 1, 2022
---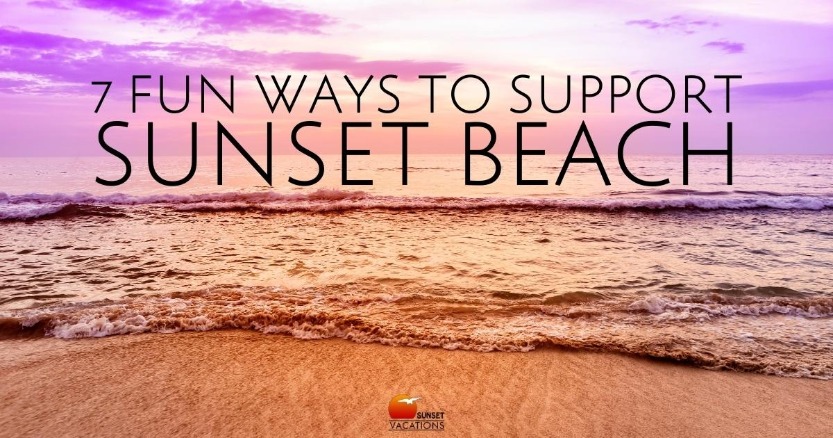 Sunset Beach and the surrounding areas have so many fun things to do during the summer!
Many local businesses and charities offer weekly events and specials in the community making the summer fun and sociable. The people here are so friendly making this a great place to plan a summer vacation.
If you're still deciding on where to go for your summer vacation, check out some of the best places to stay!
Come stay for a week and check out these wonderful events and the culture here!
Free Spirit Conservatory of the Arts
Free Wednesday Workshops - 7pm every Wednesday
Every Wednesday night at Free Spirit Conservatory, they offer a workshop with Mike Rogers, where you can just kick back and listen. In previous sessions they offered guests to bring yoga mats and pillows and just enjoy the hour of music and entertainment.
Keep checking their website and Facebook page for more information and upcoming events they keep adding to the list!
Bowling, Drive-In Movies, and Karaoke – Fridays and Saturdays
Planet Fun is truly just that! Not only do they have a lot of fun things to do and eat for you and your whole family, but they also have event nights with exciting things like Moonlight Drive-in Movie Night, Cosmic Bowling, and Karaoke Night.
Right now, they have a special for Cosmic Bowling on Fridays and Saturdays.
For $13 you can enjoy unlimited bowling from 10pm – 12pm.
For more information visit their website Planet Fun and go to their events page!
Live Jazz/Blues 5 - 8 Pizza Night
The Brew House offers healthy food and drinks every night of the week. A great place to get dinner and drinks.
Every Wednesday night, they have pizza night with a jazz or blues band where you can kick back and enjoy a nice evening listening to some entertaining live bands. These are the kinds of experiences that make fun memories.
Check out their Facebook page for more information and details.
Live Bands - Wednesday Nights through August
This is another way to catch live bands every Wednesday. Grab your favorite take out meal, dessert or drinks, and head on over to 1791 Queen Anne Street, Village Park COA Gazebo from 6:00 PM to 8:00 PM.
Here is the current line up:
Cat 5 Band – June 27
Too Much Sylvia – Aug. 3
Rev On Band – Aug. 10
Chairman of the Board – Aug. 17
North Tower Band – Aug. 24
The Entertainers – Aug. 31
These live bands will play to the end of August 2022 depending on weather.
Check the Sunset Beach website or Facebook page for more information and to print the calendar.
Inlet View BAR & GRILL AT HUGHES MARINA
Daily Lunch and Dinner Specials and Live Bands on the Weekends
The great thing about this seafood restaurant is they seem to always have something going on. From the "best view on the East Coast from the top decks," to the daily lunch and dinner specials and live music, you can't go wrong.
Check out their Facebook page to get weekly updated information about which specials they have that day, as well as more info and times on live bands that weekend.
You don't to miss this experience!
Outdoor Market - 9am - 1pm Mondays
One Love Market is a community-based non-profit that benefits local rescues for humans and animals. They host local artisans, crafters, farmers, and more. You can enjoy their outdoor market out on the Sunset Beach pier from 9am – 1pm every Monday.
You'll see tables and stands set up offering art, crafts, jewelry, baked goods, and more for sale! Live entertainment with Matt Booth starts at 10am.
Their website and Facebook page have more information and pictures if you'd like to see some of their offerings!
If you love art this is a great place to create a keepsake from your trip. Take your loved ones and spend an hour painting beautiful pottery. No reservations needed; you can just walk right in!
They have pre-made pottery items for you to choose from. All you need to do is choose what you'd like to paint and paint it. They have cups, vases, figurines, and even a Lazy Susan or charcuterie trays to choose from. Or you can try out Acrylic pouring too.
Once you're finished, they glaze and fire your piece for you. It's ready within the week, or they can ship it for you for a flat fee. Check their events calendar for special days for workshops on creating mosaic art or just for open studio.
Check out their website and Facebook page for more information.
They're closed Wednesdays and Sundays.
Open Mon., Tues. 12pm – 5pm and Thurs., Fri., and Sat. 12pm – 7pm.
They're located at 641 Main Street, Bldg. 4 Unit 1, North Myrtle Beach, SC 29582.
Sunset Vacations will help you find the perfect rental and plan out your holiday.
Contact us today for more information and to get started planning a truly memorable experience this summer!
Check out these current specials running on some recently updated properties!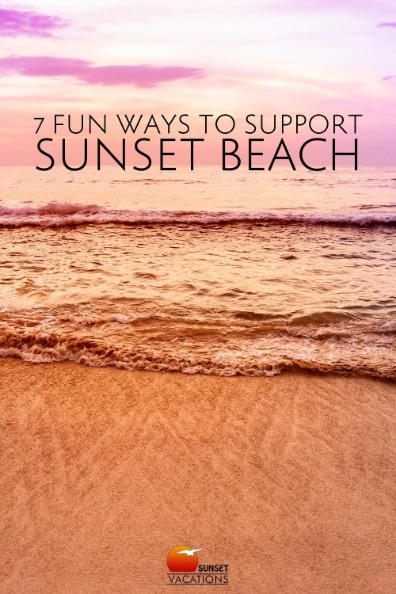 learn more about sunset beach.
Follow our blog for more interesting articles about Sunset Beach and surrounding areas!
Comment on this post!