---
5 Tips to Help Your Fur Baby Have an Absolutely Fabulous Vacation
Posted On Monday, October 16, 2017
---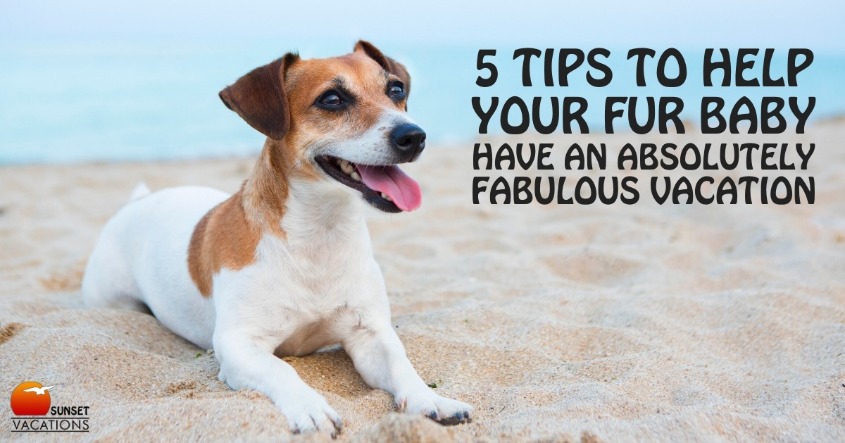 🐾 This blog was updated and refreshed on March 16, 2020 🐾
Expensive boarding fees. Pets with special needs. Missing your pup. These are just three of the many reasons it can be hard to take a vacation when you have pets! Of course, when you love animals, the thought of not taking a vacation won't prevent you from getting a pet - and it shouldn't! However, once you have your new pet, whether that be a cat, a dog, a bunny, or something else, you realize that it's no longer quite so easy to pack up and take a vacation.
But, it doesn't have to be that way! Why don't you just bring your dogs on vacation with you?! You won't have to worry about paying for boarding, and your pup won't get depressed and refuse to eat. He also won't pick up any bad habits (or diseases) at the kennel.
We have the perfect location for your dog-friendly vacation: Sunset Beach! To convince you that you can have a fabulous vacation with your fur baby, here are 5 tips that will help you AND your dog have a great vacation!
1. Travel by land
The first step to having a fabulous vacation is the trip there! Help both you and your pet by driving to your dream vacation destination. Sunset Beach is easily accessible by car, and driving is actually the least expensive way to get to Sunset Beach (compared to flying).
A tank of gas or two is all you need (unless you are driving across the country!) and will cost you less than $100, compared to 4-10 times that much to fly. Plus, your sweet pup is probably already used to being in the car, which means he won't be traumatized by your trip. A happy pet makes for a happy pet parent!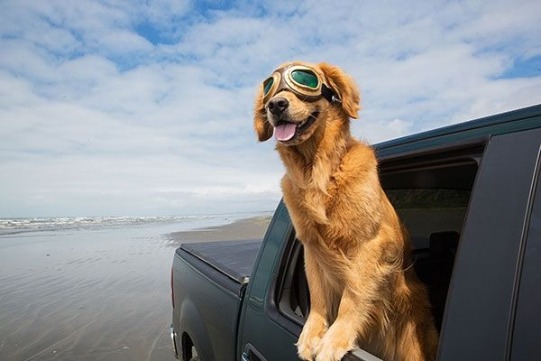 2. Pick a pet-friendly rental
Next, you need a place to stay on your vacation - preferably one that is comfortable for both you and your four-legged companion. Make sure that you pick a
pet friendly vacation rental
! This will allow you to rest easy knowing your pup is welcome in the home, and will provide your whole family with the comforts of home.
Unfortunately, only dogs are allowed in select rentals at this time. For your cats, bunnies, bearded dragons and goldfish, you will need to find a reliable pet sitter back home!
3. Watch the temperatures
Sunset Beach is a pretty temperate place, especially for humans. When it comes to your sweet pup, though, who isn't used to salt water and so much time outdoors, you need to take a few extra precautions.
First, make sure your pup has plenty of fresh water to drink (pack a water bottle and bowl at all times).
Secondly, keep in mind that while you are able to remove layers of clothing, your furry friend can't shed his fur coat! Bring him into the shade or air conditioning for a break.
Visiting Sunset Beach in the fall or winter? Smart! Your dog will love frolicking on the beach and that fur coat will come in handy.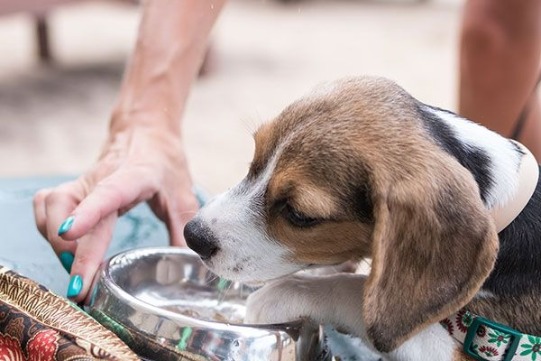 4. Enjoy the beach! And follow the rules.
Do you know the rules regarding dogs on Sunset Beach? Don't worry, it's not too complicated.
During the summer (Memorial Day through Labor Day), dogs are only allowed on the beach before 8 AM and after 6 PM.
During the off-season (Labor Day through Memorial Day), dogs are allowed on the beach at all times of day.
Dogs must ALWAYS be leashed!
To view the actual ordinance, click
here
.
No matter when your pup is on the sand, please pick up after him! That way everyone coming after you can enjoy the beach, too!
5. Be prepared for anything
Bringing your pet on vacation requires another level of responsibility and preparedness. It's a good idea to know where the closest veterinarian is and where to find an emergency clinic.
The two closest veterinary hospitals near Sunset Beach are: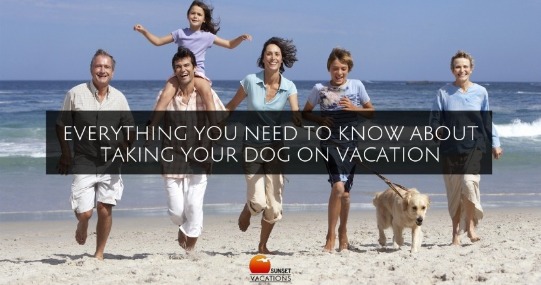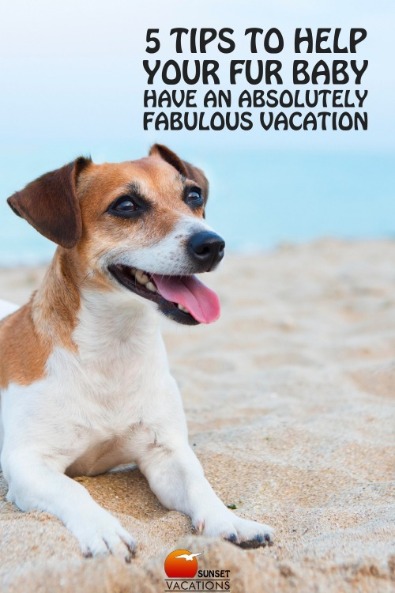 Love Dogs? Do you have travel tips?
Share them with our readers by commenting below.
Comment on this post!