---
5 Tips to Help Your Fur Baby Have an Absolutely Fabulous Vacation
Posted On Monday, October 16, 2017
---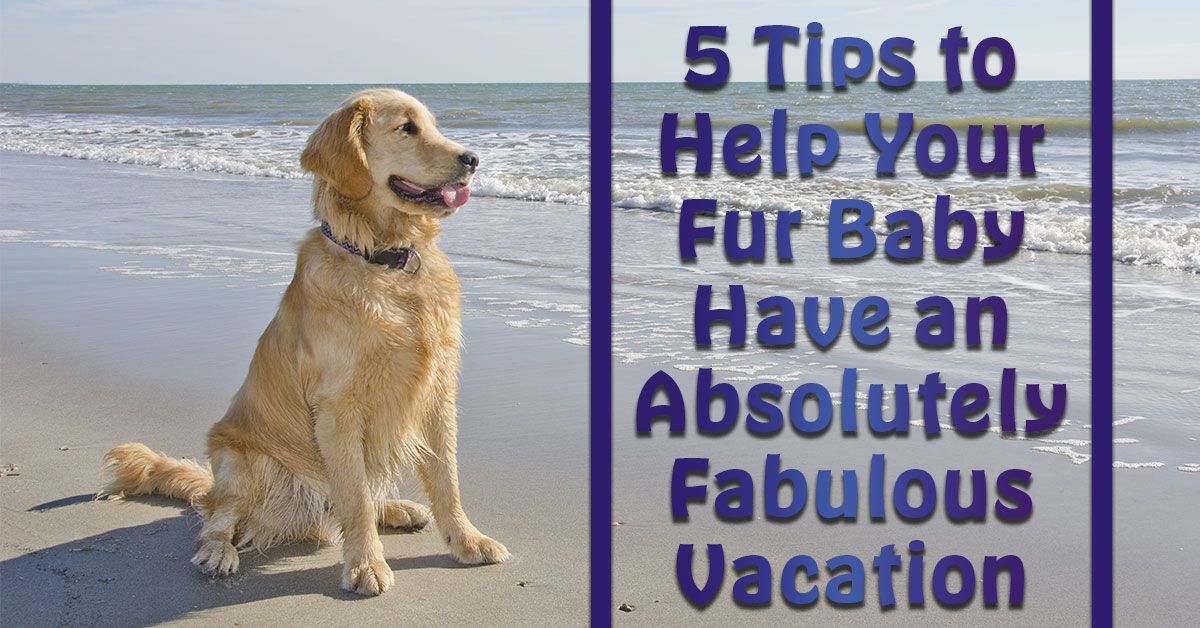 Expensive pet boarding. Pets with special needs. Missing your fur babies too much. These are just three of the many reasons why it can be hard to take a vacation when you have fur babies! Of course, when you love animals and crave their sweet and unconditional affection, the thought of maybe not being able to take a vacation won't prevent you from getting a pet - and it shouldn't! However, once you have your fur baby, whether that be a cat, a dog, a bunny, or something else, you realize that easily and inexpensively taking a vacation might be rather hard now.
But, it doesn't have to be that way! Why don't you just bring your babies on vacation with you?! You won't have to worry about paying for pet boarding, about your pup getting depressed and refusing to eat, or about your sweet pet picking up bad habits from a kennel. We have the perfect location for your pet friendly vacations: Sunset Beach! Just to help convince you, and help yo have a fabulous vacation with your fur baby, here are 5 tips that will help you AND your fur baby have an absolutely fabulous vacation!
1). Travel by Land
The first step to having a fabulous vacation is the trip there! Help both you and your pet out by driving to your dream vacation destination. Sunset Beach is just off of Highway 17 (which feeds into 40), meaning that this fabulous vacation destination is easily accessible no matter where you are coming from. Not only is Sunset Beach easily accessible by car, but driving is also the least expensive way to get to Sunset Beach (as compared to flying). A tank of gas (which is all you need unless you are driving across the country!) will cost you less than $100, as compared to 4-10 times that much to fly. Plus, your sweet pup (or kitty!) is probably already used to being in the car, which means they won't be stressed or traumatized by your trip. And a happy pet makes for a happy pet owner!
2). Pick a Pet Friendly Rental
Next, you of course need to have a place to stay on your vacation, preferably one that is comfortable for both you and your four-legged companion. So make sure that you pick a pet friendly vacation rental! This will allow you to rest easy knowing your pup is welcome in the space that they are in, and will provide both your pet and the rest of your family with all the comforts of home…except it will be better than home because you are on vacation!
3). Watch the Temperatures
Now, of course, you will want to make sure that both you and your furry friend are comfortable. Sunset Beach is a pretty temperate place, especially for humans. When it comes to your sweet pup, though, who isn't used to salt water and so much outdoor time, you might want to put a few extra precautions in place. First, make sure that your pup has plenty of fresh water to drink (pack a doggy water bottle and bowl with you when you are out and about, especially in summer!). And then, when you are pealing layers off and downing cool glass of tea, remember that your furry-friend can't shed their fur coat! Bring them into the shade, or into the air conditioning, when ever you think they might be getting to hot. Of course, in the fall and winter when temperatures take a beautiful dip, your pup will probably be fine outdoors all day (since they have a fur coat!) so long as you pack plenty of water around with you for the both of you.
4). Wisely Enjoy the Beach
Since we are talking about getting out and enjoying the serenity of nature, it's a good time to talk about wisely enjoying the beach! Dogs are allowed on the beach at all times of day when they are on a leash….from Labor Day through Memorial Day. Now, from Memorial Day through Labor Day, they are allowed on the beach (with a leash still!) before 6 AM and after 8 PM. To view the actual ordinance, click here. No matter when your pup is on the sand, please pick up after them! That way everyone coming after you can enjoy the beach, too!
5). Always be Prepared
One of the reasons why you don't want to leave your pet while you go on vacation is because you worry that something might happen to them while you are gone, even if they are being boarded at a high-end kennel. When you are on vacation, it is still a good idea to be watchful and have the number of a vet on hand! Here are 2 vets so that you can keep their numbers in your back pockets, just in case: VCA Seaside Animal Hospital, and Ocean Isle Veterinary Hospital. It is always good to be prepared!
If you want some more pet-friendly vacation hacks, check out this page right here. We can't wait to see you and your fur baby enjoying our gorgeous Sunset Beach! Hurry and book your vacation now! You both more than deserve some quality time together, starting right now!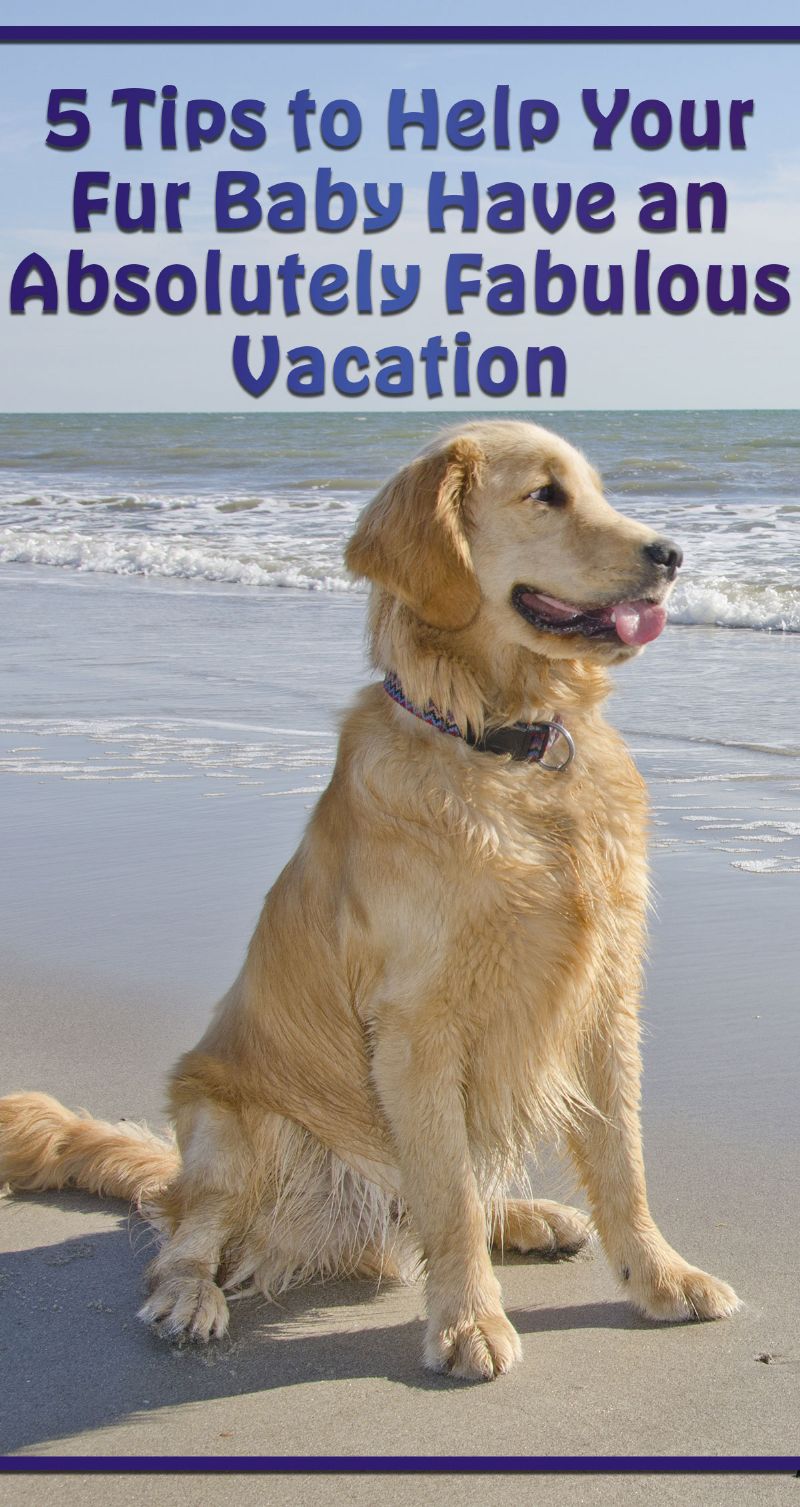 Comment on this post!