---
5 Stunning Photographers for Events and Weddings
Posted On Monday, October 17, 2022
---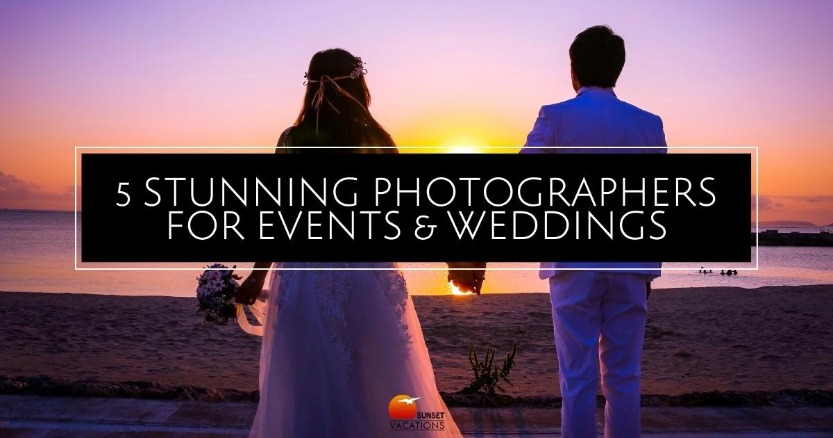 Check Out Some Amazing Photographers in Sunset Beach
If you have a special event in Sunset Beach and need a photographer, check out some of the best photographers in the area! Any one of these amazing companies will give you stunning photos of your special day or holiday event!
You can also check out these amazing beach rental property specials if you still need to reserve a place to stay in Sunset Beach for your special event or for the holidays!
777 Portraits Sunset Beach
155 New Haven Ct.
Sunset Beach, NC 28468
910-712-3784
Affordable family beach portraits in Sunset Beach and the Brunswick County area. They have several packages to offer such as unlimited photos for $199.
In this Family Photography package, you receive retouches and full copyrights on a Hi-Res Data DVD along with unlimited downloads. This package is only available at their Sunset Beach location.
They also offer a wedding package at $299 and if you need an officiant, you can hire one from them too. Check out their website for more details. If you're in need of engagement photos or senior portraits, they also offer these services.
Go to their website 777 Portraits Sunset Beach to see their image gallery and find out more!
253 Smith Ave.
Shallotte, NC 28470
Serving areas all around the Sunset Beach area, this company offers many different types of photography sessions. Family, adventure, maternity, newborn, couple's photos, and portrait sessions like Senior pictures.
Owner and photographer, Taylor offers personable service that makes your images come out right. She's able to capture your authentic self in her images by giving you the most down-to-earth, calm, and relaxed experience bringing out the best in you.
She specializes in what is called lifestyle photography where she catches you in the moment as life is happening to produce unforgettable memories that document you along your journey.
To find out more about her amazing services, check out her website Carolina Sol Photography or visit her Facebook page and plan your session.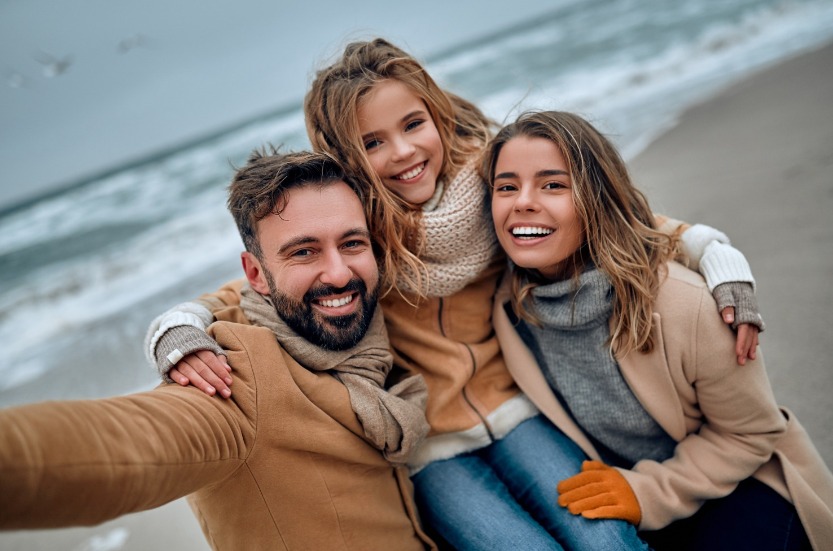 Travels to you
843-877-5839
Tara's talent and style are to capture the exact moments of your event in ways that bring out the most authentic and beautiful images be they candid or staged. Her gift is knowing when to do what to give you the best images to last a lifetime.
She focuses on weddings, family photos, engagements, senior portraits, maternity, and more. You can choose from three or more different all-inclusive packages giving you different prices for your budget.
If you'd like to see Tara's portfolio and more information about her work and style, visit her website Tara Photography or her Facebook page.
Ocean Isle Beach Photography
1309 Ark Royal Ct.
Ocean Isle Beach, NC 28469
Specializing in family beach portraits, wedding photography, engagement, surprise proposals, senior portraits, and event photos, this company loves to provide amazing customer service so you and your loved ones can be proud of your photographs for years to come.
They provide services in the Sunset Beach area and all over Brunswick County using Canon and Nikon "full frame" equipment to best capture the essence of these precious moments in your life.
If you'd like to see their work, find out more information about how their sessions work, or get other important information, please visit their website Ocean Isle Photography or you can also find them on their Facebook page.
Ocean Isle Beach
910-269-9563
This company has several photographers and areas of expertise including beach sessions, weddings, maternity, newborn, and up to 1st-year photography. They also have availability for realty photography both still and drone footage.
Depending on their schedule, you will be assigned one of their amazing photographers who are all expertly trained under the direction of the owner, Lynn DiNonno. They have availability in their fully equipped studio located in Ocean Isle Beach, at your home, or on location.
And if you love photography and want to learn more, they also offer 1:1 mentoring to help you grow your own photography business.
To learn more about all of their services and packages, check out their website at Chloe John Photography or find them on their Facebook page.
The North Carolina coast is an amazing place to see that you will never forget. Getting professional photographs for your special event or even just family photos of your amazing vacation will be something you're glad you did for years to come.
Everyone loves to go back and reminisce about the amazing things they've done in their life and when you're with the ones you love, every day is an amazing thing indeed.
If you're planning a special event this fall or coming out to the beach for the holidays, we have some amazing rental properties for just this kind of occasion. We offer some of the best places to stay in Sunset Beach and would love to have you come stay!
If you have any questions about making vacation plans, please feel free to contact us anytime and we'd be happy to assist you in making a vacation you won't soon forget!
This is the best time of year to stay at sunset beach.
Find out why in our blog post, "Here is Why an Off Season Beach Vacation Rocks."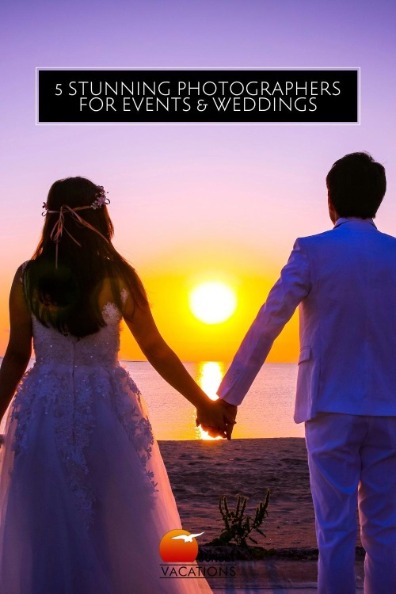 Comment on this post!