---
Warm Up Your Winter With This Awesome Beach Playlist
Posted On Monday, February 3, 2020
---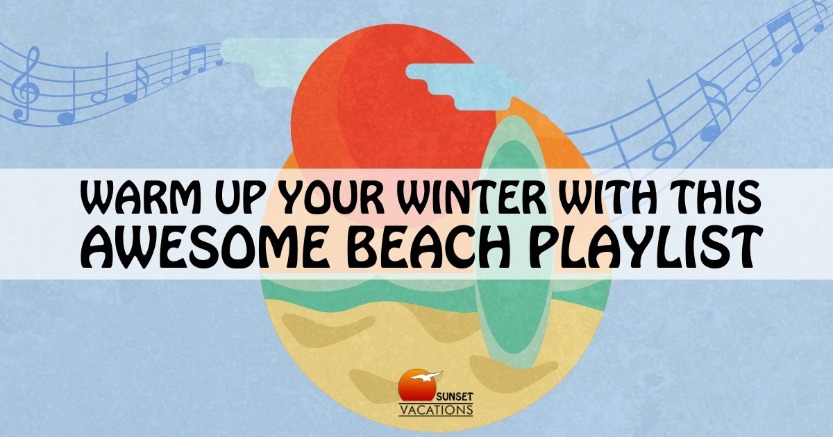 Brrr!
What's the weather like where you're sitting? Down here in Sunset Beach, North Carolina, it's our coldest time of the year. January and February average daily lows around 36° (with highs near 60°). That being said, we are still able to look out at the ocean and pretend it's a warm summer day, especially when we crank up some happy, beach-ready music!
Today we will share some songs that would be perfect on any family-friendly beach day playlist.
Or, crank it up anytime you want to go on a virtual vacation, even from your desk at work. Open up your favorite music app or website (Apple Music, Spotify, Pandora) and start adding songs that make you feel happy and warm.
Then, click here to book an awesome beach vacation!
Kick off Your Beach Playlist:
Here are a few suggestions to kick off a diverse, happy and exciting playlist. Once you enter one or two of these songs into your app, other similar tunes will be suggested to you. Have fun!


🎶 Three Little Birds (Bob Marley)
🎶 Summertime (Will Smith)
🎶 Toes (Zach Brown Band)
🎶 To the Sea (Jack Johnson)
🎶 Sun is Shining (Bob Marley & the Wailers)
🎶 Tropicalia (Beck)
🎶 Carolina Girls (General Johnson) - listen
🎶 Beachin' (Jake Owen)

🎶 Señorita (Shawn Mendes & Camila Cabello)
🎶 I Love Beach Music (Jack Jezzro)
🎶 Cruel Summer (Bananarama)

🎶 Escape (Rupert Holmes)
🎶 Over the Rainbow (Israel Kamakawiwo'ole)
🎶 Sunrise, Sunburn, Sunset (Luke Bryan)
🎶 Tangatutanga (Lost Acapulco)
🎶 Surf's Up (Teen Beach Movie Soundtrack)
🎶 No Shoes, No Shirt, No Problem (Kenny Chesney)
🎶 Wouldn't It Be Nice - The Beach Boys
Keep creating and adding!
We bet you have found a few songs you forgot even existed. Perhaps you remember one from a scene of a movie, or you remember one playing at the ice cream shop last time you were on vacation.
Keep those memories going by adding more songs (and memories) to your playlist. You will love listening to it when you're down at work, or play it on your way to Sunset Beach this year.
Music can influence your mood. No matter what type of music you prefer, it activates a region of your brain that can actually affect your emotions. Read more about this fascinating phenomenon here.
The
Journal of Positive Psychology
conducted a
study in 2013
that discovered individuals who listened to music that could be classified as happy and upbeat were able to improve their mood and overall happiness in just a few weeks.
by
AIMM.edu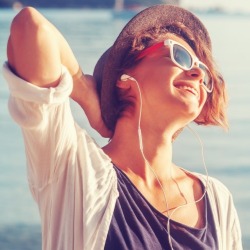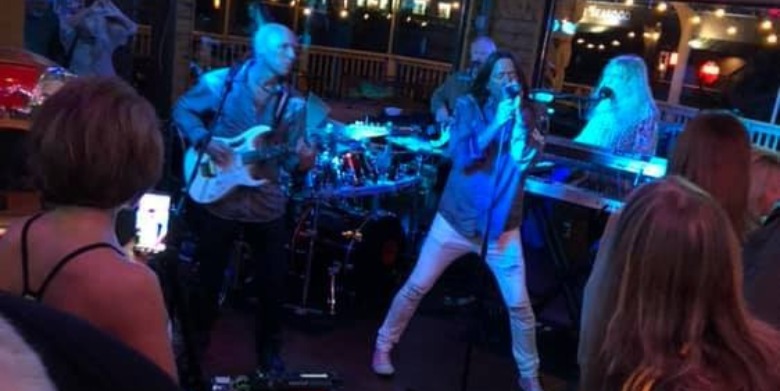 Find Live Music in Sunset Beach
There are a couple of local bars and restaurants that offer live music. Check their Facebook pages or just Google "live music in Sunset Beach" for the most up to date happenings.
No matter what the weather, you can warm up your mood with just a few songs that make you happy. Take our suggestions above, or create your own cozy playlist of songs that remind you of happy, relaxing times. Warm up a cup of tea, cuddle with the dog, and remember... summer is only a few short months away!
What is your favorite beach tune?
We'd love to add it to the playlist.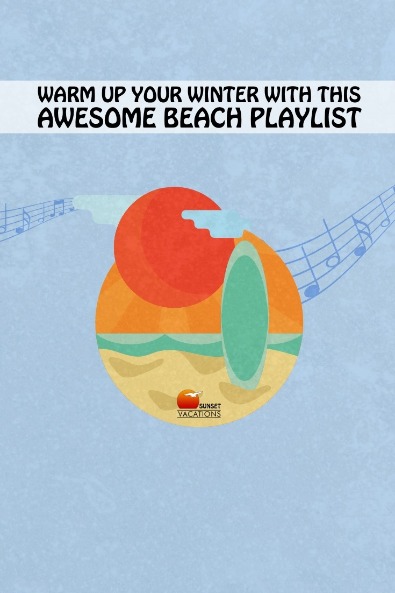 Comment on this post!