---
Super Sweet Cool Treats in Sunset Beach
Posted On Monday, August 8, 2022
---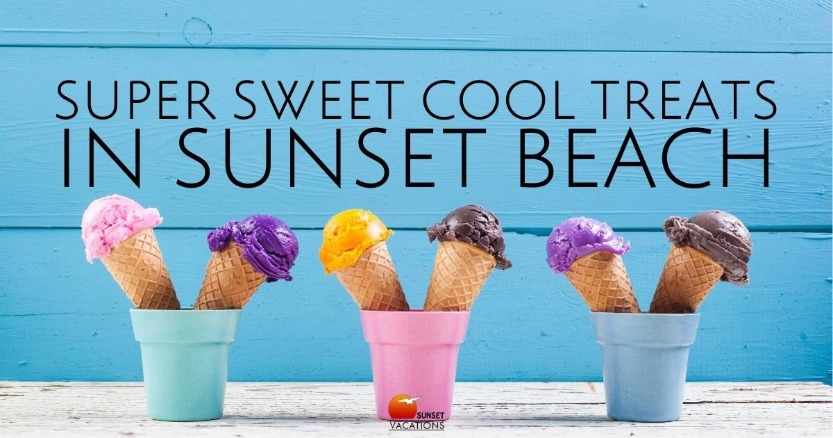 This is one hot summer for everyone so why not cool off with some treats?
Here is a splendid little list of some great places you can enjoy smoothies, ice cream, sweetcakes, baked goods, and donuts in the Sunset Beach area.
JP's Smoothies

(all natural no syrups)
The healthiest treats on the list, JP's offers you a cold treat that's packed full of nutrition and delight without all the sugar. They have smoothies like Orange Crush and Sweet Sunrise, several flavors of frappes, acai bowls and more. You must check out their website to see all the amazing treats they offer!
Location: 5285 Main St., Unit 1, Shallotte
This shop sells frozen yogurt and ice cream along with 60+ toppings, smoothies, milkshakes, rootbeer floats, banana splits, sundaes, and coffees. They have options for sugar free, gluten free, lactose free, low and non fat, as well as milk substitutes available!
Location: 4924 Ste 5 Shallotte Plaza Main St, Shallotte

If you love cakes, this is your place! They have cupcakes, pies, cakes, and cookies galore! They welcome orders for special occasions or just to have a sweet treat! They have cinnamon rolls, NY style cheesecake, and more. Location: 7026 Beach Drive unit 3 Ocean Isle Beach
This shop specializes in your happiness. Cookies, cupcakes and other delights beautifully made in shapes that make you smile. Like cookies with your name on them or cookies in the shapes of strawberries. They also do special occasion orders or you can just order some for you!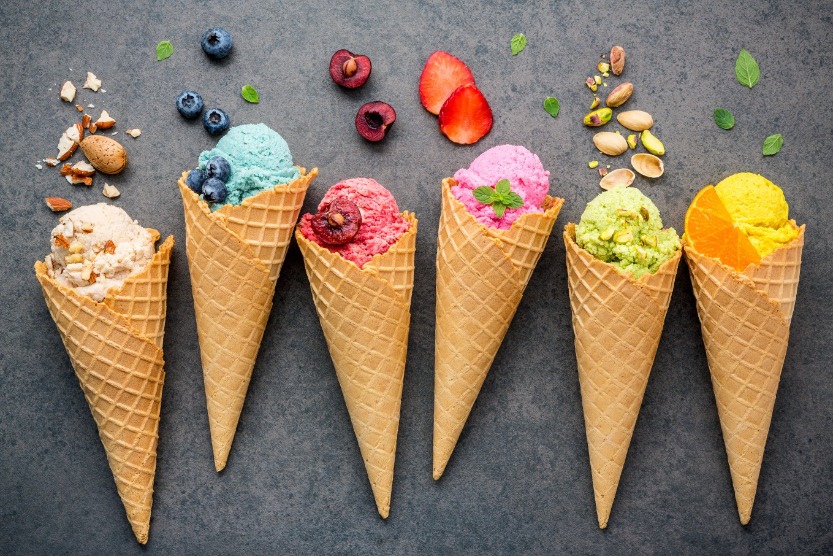 Spilt Milk Ice Cream &

Donut Shop
This is where you can get fresh donuts and homemade ice cream in a plethora of flavors! Check them out to find out what's fresh out of the oven!
Location: 120-6 Causeway Drive, Ocean Isle Beach, NC, United States
Blondiez Donuts

Food Truck
This cute little food truck drives around selling everyone the best donuts on the beach! They make cute mini donuts, donuts with sprinkles, and even a donut to celebrate shark week! See their Facebook page for more info and find them on Sunset Beach!

Sunset Beach is so beautiful we know you'd just love it here. Check out our beautiful properties and find your perfect place to stay this season! We'd love to help you plan your vacation. Let us know if you have any questions by contacting us below.
Stay cool and smiling this summer!
Contact Sunset Vacations
401 South Sunset Blvd.
Sunset Beach, NC 28468
1-800-331-6428 (Reservations Only)
(910) 579-9000
E-mail: [email protected]
Comment on this post!