---
Plan the Perfect Beach Getaway: Why a Vacation Rental is Your Best Bet
Posted On Monday, March 27, 2023
---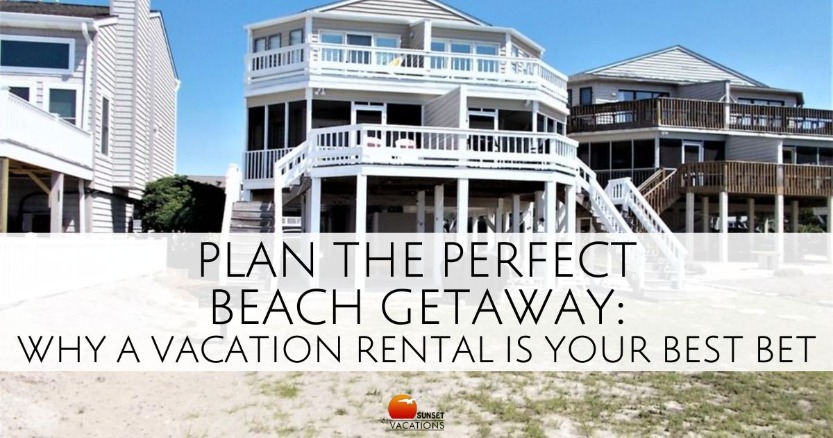 When planning a beach vacation, one of the most significant decisions you have to make is where to stay. While hotels can have particular benefits for some travelers, beach vacation rentals have become popular in recent years due to travelers preferring the benefits vacation homes offer instead. Keep reading for six reasons why beach vacation rentals are better than a hotel.
Beach Vacation Rentals Have More Space
One of the best things about beach vacation rentals is the amount of space you get. You can say goodbye to bumping elbows, piles of clothes or stuff in the walkway, and sharing a small bathroom in a small, crowded room with no kitchen! With beach vacation rentals, you get much more room to spread out and enjoy your vacation comfortably.
There are more bathrooms, bigger living rooms, outside seating with amazing views like in properties with roof decks, and a place to sit down for meals and eat as a family.
Plus, you get a fully equipped kitchen, so you can save money on food and drinks by cooking your own meals! It is perfect for larger groups and if you bring your pets in pet-friendly rentals.
You will feel right at home, which can reduce stress and make your vacation more amazing.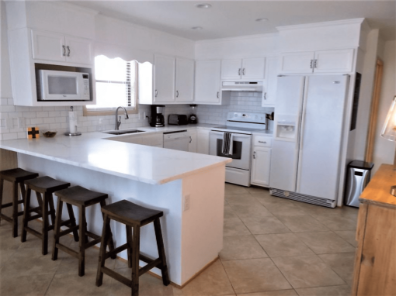 One thing that can be tough to get at hotels is peace and privacy. The walls can be thin, and many things are shared with everyone in the hotel, like pools, elevators, hallways, and other common areas. Finding peace and privacy at hotels with all the crowds and tight spaces is challenging.
However, a beach vacation home can provide plenty of peace and privacy with plenty of space from neighbors. Beach houses also get you and your family away from the crowds, noise, and busyness of hotels, making it truly feel like a memorable beach vacation.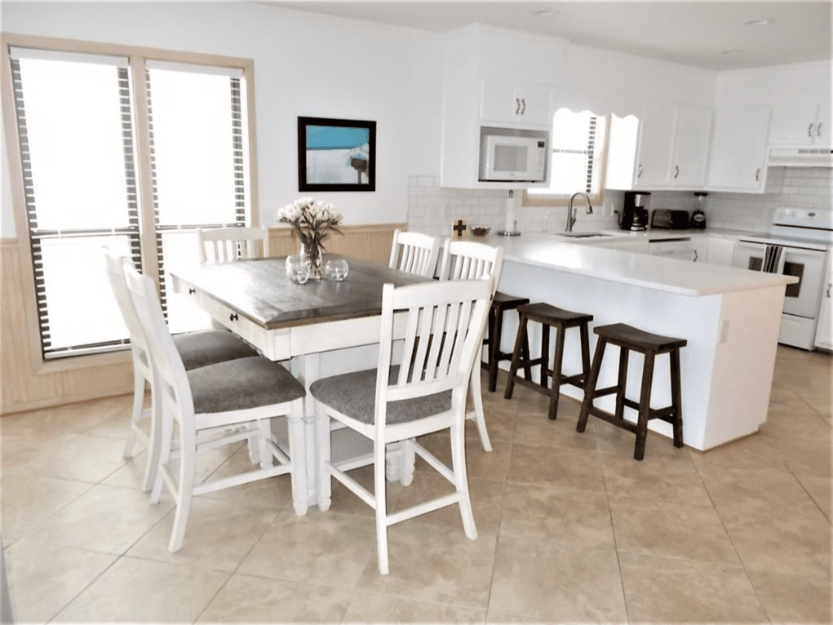 Each Beach Rental is a Unique Experience
When you go to a hotel, you often get the same kind of room time and again. Hotels have less variation or character than you get with the diversity of beach houses. With beach vacation rentals, all the properties are different.
Each one offers its own unique décor and style, location, and amenities, making it much more fun than a hotel. You can choose a property with a hot tub, dock access, screened porches, oceanfront view, and so much more. Each property provides a unique atmosphere and experience in a way that hotels can't.
Though beach vacation rentals may seem more expensive on a nightly rate than a hotel, it is best to do a cost evaluation since they can accommodate things a hotel can't. For instance, beach rentals have fully equipped kitchens, so you can make meals instead of eating out. Some also have a grill where you can create your own atmosphere and have a cozy, fun dinner instead of dining at an expensive restaurant.
Also, you can plan special nights like game nights at a spacious beach house, saving money by skipping attractions or only picking one or two. You also can check for rental specials to see if any properties have a special to help you save money! Another great cost saver is that if you have a larger group, you can all be together in one place instead of renting several rooms, which lowers the cost of having to rent extra rooms.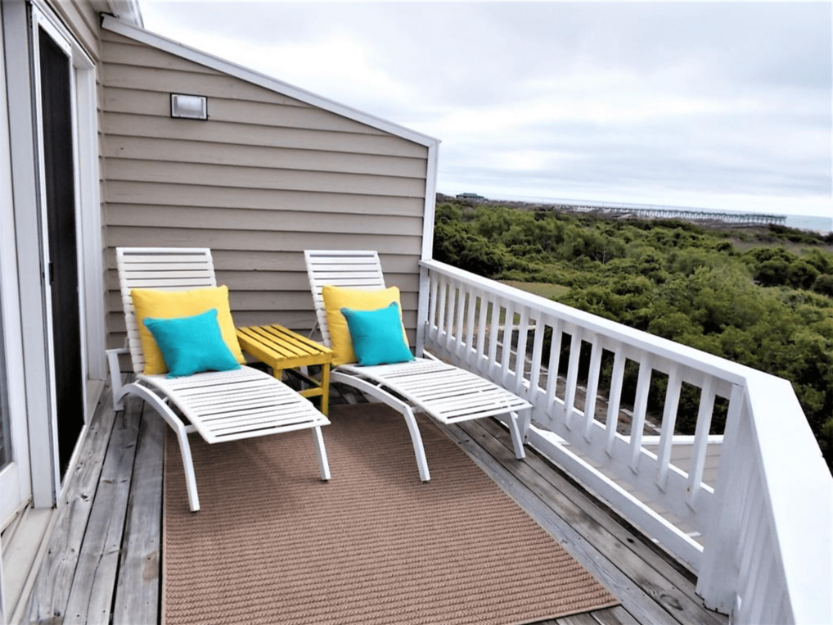 More Amenities Than Hotels
Beach houses can be much more fun than hotels because you have more amenities. With roof decks, hot tubs, docks, and the ocean right there, it gives the feeling that you live there, which is exciting.
But you also get home comforts with the large open kitchens, washer and dryer, and spacious seating throughout the property in living rooms, game rooms, and out on the porch or decks.
All of these options that vacation rentals offer add to the entertainment and relaxation, providing a lot more value.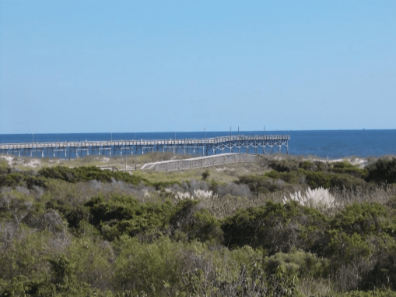 If you love feeling like you're hanging out with the locals, you will get that experience at a beach vacation rental. You can stay in a residential neighborhood, shop at local markets, be closer to local hangouts like coffee shops, and explore the area.
And you can get recommendations from the locals for insider information about the best places to go in the area. If you want to truly immerse yourself in the local culture and get a more authentic experience, beach rentals are the way to go.
Beach vacation rentals are a fantastic way to create truly memorable vacations. With spacious layouts, amenities, privacy, and unique decor, you get the most authentic vacation experience possible by renting a beach house.
If you want to vacation on Sunset Beach, check out our available properties to rent. We have many properties we think you will love.
And if you have any questions, feel free to contact us for more information or to get help planning your best beach vacation this year!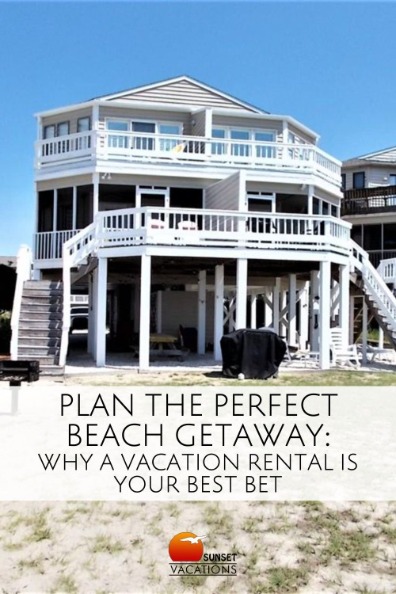 Want more great reasons to rent a beach house this year?
Get 11 Cost-Reducing Ideas to Have a Fun Vacation on Sunset Beach!
Comment on this post!