---
Our Fall Picks for the Best Beach Reads
Posted On Monday, September 17, 2018
---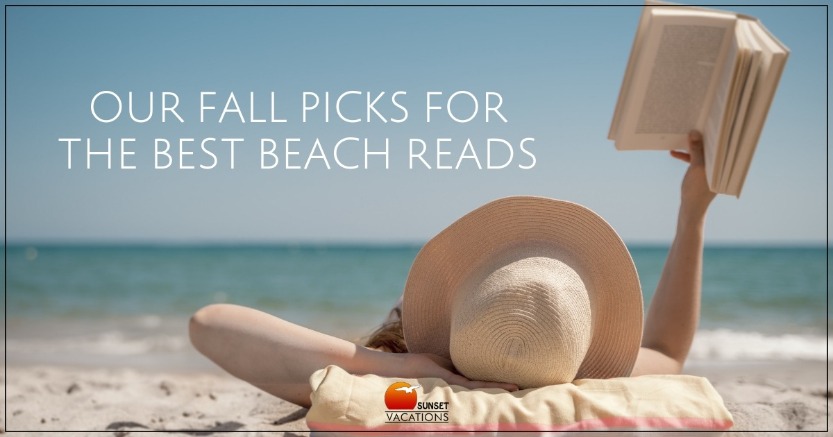 We think nothing sounds better than sitting on a warm beach with a great book in your hand. Here are a few interesting choices we think you will love. This list includes a few genres including historical fiction, inspirational, mystery and of course, romance.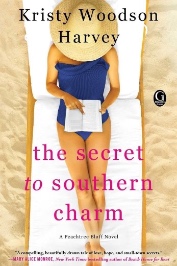 The Secret to Southern Charm
After finding out her military husband is missing in action, middle sister Sloane's world crumbles as her worst nightmare comes true.
She can barely climb out of bed, much less summon the strength to be the parent her children deserve.Her mother, Ansley, provides a much-needed respite as she puts her personal life on hold to help Sloane and her grandchildren wade through their new grief-stricken lives. But between caring for her own aging mother, her daughters, and her grandchildren, Ansley's private worry is that secrets from her past will come to light.
But when Sloane's sisters, Caroline and Emerson, remind Sloane that no matter what, she promised her husband she would carry on for their young sons, Sloane finds the support and courage she needs to chase her biggest dreams—and face her deepest fears. Taking a cue from her middle daughter, Ansley takes her own leap of faith and realizes that, after all this time, she might finally be able to have it all.
(Part of a series by Kristy Woodson Harvey)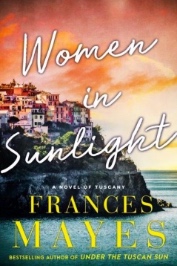 Women in Sunlight
She watches from her terrazza as the three American women carry their luggage into the stone villa down the hill. Who are they, and what brings them to this Tuscan village so far from home?
An expat herself and with her own unfinished story, she can't help but question: will they find what they came for?Kit Raine, an American writer living in Tuscany, is working on a biography of her close friend, a complex woman who continues to cast a shadow on Kit's own life. Her work is waylaid by the arrival of three women—Julia, Camille, and Susan—all of whom have launched a recent and spontaneous friendship that will uproot them completely and redirect their lives.
Susan, the most adventurous of the three, has enticed them to subvert expectations of staid retirement by taking a lease on a big, beautiful house in Tuscany. Though novices in a foreign culture, their renewed sense of adventure imbues each of them with a bright sense of bravery, a gusto for life, and a fierce determination to thrive. But how? With Kit's friendship and guidance, the three friends launch themselves into Italian life, pursuing passions long-forgotten—and with drastic and unforeseeable results.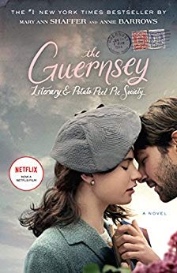 The Guernsey Literary and Potato Peel Pie Society: A Novel
As Juliet and her new correspondent exchange letters, Juliet is drawn into the world of this man and his friends—and what a wonderfully eccentric world it is.
The Guernsey Literary and Potato Peel Pie Society—born as a spur-of-the-moment alibi when its members were discovered breaking curfew by the Germans occupying their island—boasts a charming, funny, deeply human cast of characters, from pig farmers to phrenologists, literature lovers all.Juliet begins a remarkable correspondence with the society's members, learning about their island, their taste in books, and the impact the recent German occupation has had on their lives.
Captivated by their stories, she sets sail for Guernsey, and what she finds will change her forever.Written with warmth and humor as a series of letters, this novel is a celebration of the written word in all its guises and of finding connection in the most surprising ways.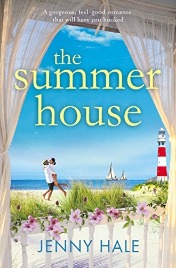 The Summer House
Some summers will stay with you forever...
Callie Weaver and best friend Olivia Dixon have finally done it: put their life savings into the beach house they admired through childhood summers, on the dazzling white sand of North Carolina's Outer Banks. They're going to buff the salt from its windows, paint its sun-bleached sidings, and open it as a bed and breakfast.
Callie's too busy to think about her love life, but when she catches the attention of local heartthrob Luke Sullivan, his blue eyes and easy smile make it hard to say no. He's heir to his father's property empire, and the papers say he's just another playboy, but as they laugh in the ocean waves, Callie realizes there's more to this man than money and good looks.
Just when true happiness seems within reach, Callie and Olivia find a diary full of secrets... secrets that stretch across the island, and have the power to turn lives upside down. As Callie reads, she unravels a mystery that makes her heart drop through the floor.
Will Callie and Luke be pulled apart by the storm it unleashes, or can true love save them?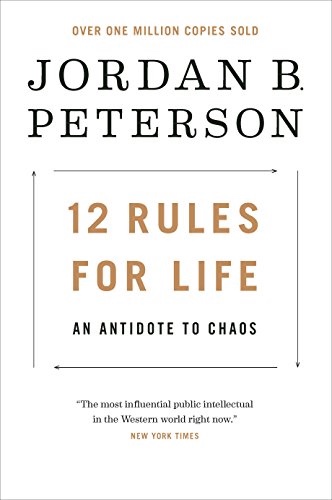 12 Rules For Life
What does everyone in the modern world need to know? Renowned psychologist Jordan B. Peterson's answer to this most difficult of questions uniquely combines the hard-won truths of ancient tradition with the stunning revelations of cutting-edge scientific research.
Humorous, surprising and informative, Dr. Peterson tells us why skateboarding boys and girls must be left alone, what terrible fate awaits those who criticize too easily, and why you should always pet a cat when you meet one on the street.
What does the nervous system of the lowly lobster have to tell us about standing up straight (with our shoulders back) and about success in life? Why did ancient Egyptians worship the capacity to pay careful attention as the highest of gods? What dreadful paths do people tread when they become resentful, arrogant and vengeful? Dr. Peterson journeys broadly, discussing discipline, freedom, adventure and responsibility, distilling the world's wisdom into 12 practical and profound rules for life. 12 Rules for Life shatters the modern commonplaces of science, faith and human nature, while transforming and ennobling the mind and spirit of its readers.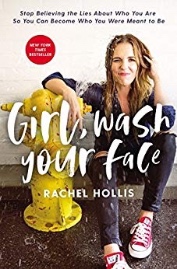 Girl, Wash Your Face: Stop Believing the Lies About Who You Are so You Can Become Who You Were Meant to Be
Do you ever suspect that everyone else has life figured out and you don't have a clue? If so, Rachel Hollis has something to tell you: that's a lie.
As the founder of the lifestyle website TheChicSite.com and CEO of her own media company, Rachel Hollis developed an immense online community by sharing tips for better living while fearlessly revealing the messiness of her own life. Now, in this challenging and inspiring new book, Rachel exposes the twenty lies and misconceptions that too often hold us back from living joyfully and productively, lies we've told ourselves so often we don't even hear them anymore.
With painful honesty and fearless humor, Rachel unpacks and examines the falsehoods that once left her feeling overwhelmed and unworthy, and reveals the specific practical strategies that helped her move past them. In the process, she encourages, entertains, and even kicks a little butt, all to convince you to do whatever it takes to get real and become the joyous, confident woman you were meant to be.
With unflinching faith and rock-hard tenacity, Girl, Wash Your Face shows you how to live with passion and hustle--and how to give yourself grace without giving up.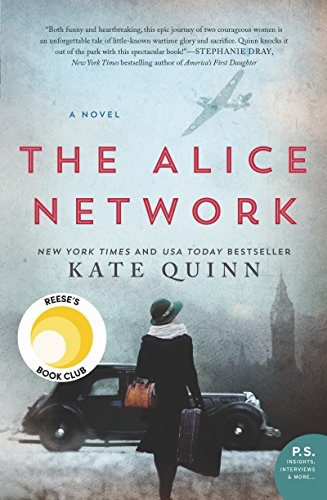 The Alice Network
1947. In the chaotic aftermath of World War II, American college girl Charlie St. Clair is pregnant, unmarried, and on the verge of being thrown out of her very proper family.
She's also nursing a desperate hope that her beloved cousin Rose, who disappeared in Nazi-occupied France during the war, might still be alive. So when Charlie's parents banish her to Europe to have her "little problem" taken care of, Charlie breaks free and heads to London, determined to find out what happened to the cousin she loves like a sister.
1915. A year into the Great War, Eve Gardiner burns to join the fight against the Germans and unexpectedly gets her chance when she's recruited to work as a spy. Sent into enemy-occupied France, she's trained by the mesmerizing Lili, the "Queen of Spies", who manages a vast network of secret agents right under the enemy's nose.
Thirty years later, haunted by the betrayal that ultimately tore apart the Alice Network, Eve spends her days drunk and secluded in her crumbling London house. Until a young American barges in uttering a name Eve hasn't heard in decades, and launches them both on a mission to find the truth...no matter where it leads.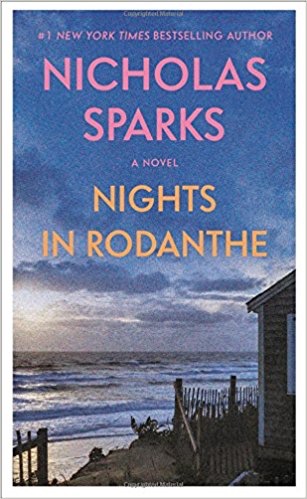 Nights in Rodanthe
Adrienne Willis is 45 and has been divorced for three years, abandoned by her husband for a younger woman.
The trials of raising her teenage children and caring for her sick father have worn her down, but at the request of a friend and in hopes of respite, she's gone to the coastal village of Rodanthe in North Carolina to tend the local inn for the weekend. With a major storm brewing, the time away doesn't look promising...until a guest named Paul Flanner arrives.
At 54, Paul is a successful surgeon, but in the previous six months his life has unraveled into something he doesn't recognize. Estranged from his son and recently divorced, he's sold his practice and his home and has journeyed to this isolated town in hopes of closing a painful chapter in his past. Adrienne and Paul come together as the storm brews over Rodanthe, but what begins between them over the weekend will resonate throughout the rest of their lives, intertwining past and future, love and loss.
We hope you have time to indulge in a great book this fall, and we also hope it's from your Sunset Beach vacation rental!
Comment on this post!