---
Learn More About Renting a Condo From Sunset Vacations
Posted On Monday, June 29, 2020
---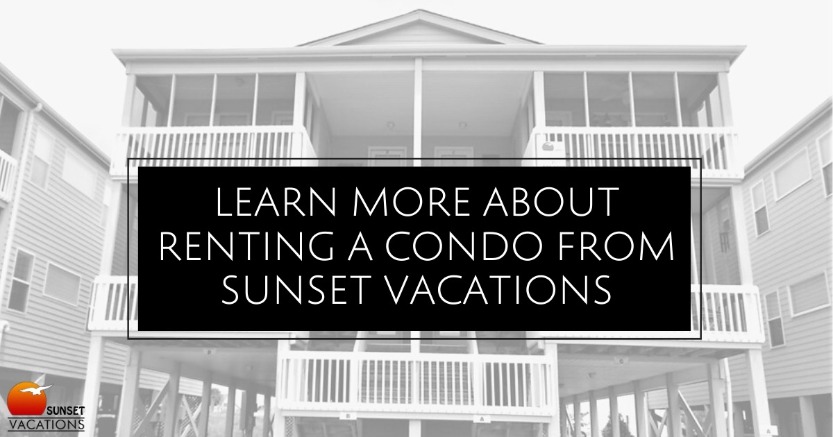 Did you know that Sunset Vacations has over 200 vacation rental properties? Because of our large inventory, you are likely to find just what you are looking for when planning a beach vacation.
Today, we are going to explore an option you may not have thought of: the beach condo!
A condominium is simply a building or complex of buildings containing a number of individually owned apartments or houses. A condo is a great option if you are looking for a smaller unit, since they are usually just two bedrooms. They cost a bit less, too! So, if you are looking for a fresh place to stay for a romantic getaway, small girls weekend, or time with just your immediate family, a condo might be perfect for you.
Here are a few of the condos we have in the Sunset Vacations inventory:
Summers Sunset
This two bedroom stunner can sleep five people, since the second bedroom boasts both a queen and a twin bed.
This gorgeous condo is located on the top floor of the building and offers an ocean view from the porch as well as beautiful sunset views. It's super close to the pier and has all the amenities you expect, including an outside shower and covered parking.
This condo is decorated in a soft, beachy style that will make you smile when you first walk in and get a chance to look around!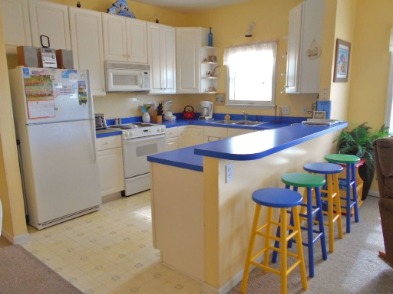 Sun & Sea
This condo is perfect for a small family since it has a queen bed for the parents and two twins for the kiddos in the other bedroom.
Located on the first floor of the building, this unit is also great for people who can't (or don't want to) deal with going up and down stairs.
It's bright and comfy, with a screened porch and outdoor shower for cleaning up before relaxing.
Our Sea-Est-A
Another two-bedroom option, Our Sea-Est-A has a queen in one bedroom and two twins in the other, and every room is beautifully decorated in a classy, beachy style!
This condo also offers nightly rentals, so call our office at 800-331-6428 if that interests you.
This is an upper level unit that has a screened porch is a quick walk to the beach.
If you have ever rented a hotel for more than two people, you know what a great deal a condo is. When you book a hotel room, you are lucky to get a mini-fridge and possibly a couch included in your room. But with a condo in Sunset Beach, you get two good-sized bedrooms, a living room, a fully-stocked kitchen AND two bathrooms! It may seem silly, but that extra space can really make or break your vacation. Everyone gets along just a little better when there is space to spread out, a fridge full of snacks, and a location close to the beach, market, and shops.
We hope this blog has introduced you to another aspect of the rental stock here at Sunset Vacations. We are always happy to help you find the best home to fit your vacation needs!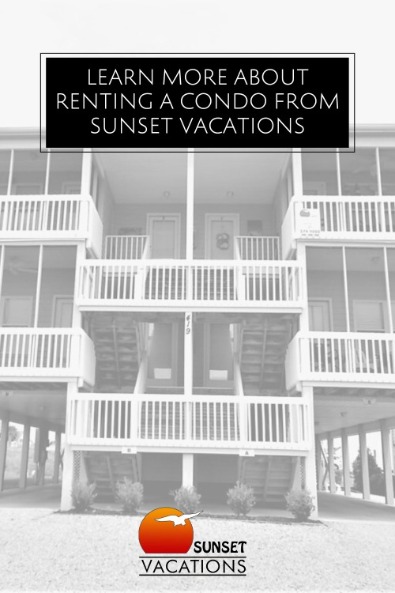 Ready to rent?
Check out our inventory of over 200 rentals, from beachfront cottages to city-center condos, and everything in between.
Comment on this post!