---
Get Some Self Care in Sunset Beach
Posted On Monday, August 15, 2022
---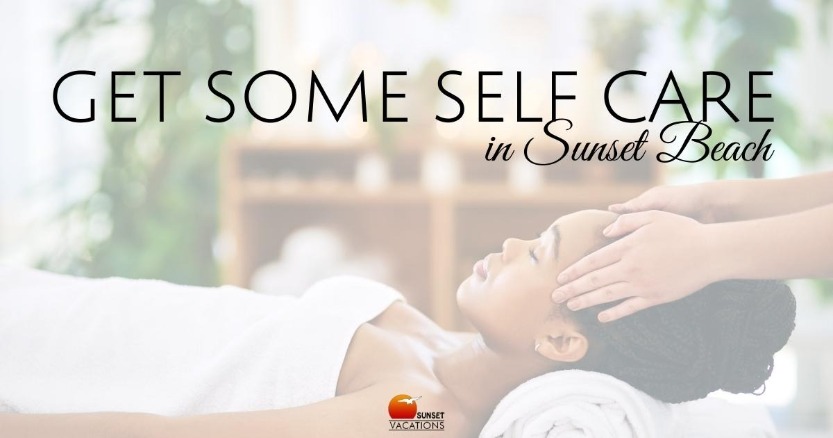 Need a Spa?
We got you covered. Vacations can sometimes be hectic even on a luxurious beach vacation.
The best therapy for a vacation, or any event, is wellness spas!
Here is a list of services for both men and women that will leave you feeling refreshed, beautiful (or handsome), relaxed, and ready to have more fun on your vacation.
Or if you're looking for beauty services for a special event, these spas and salons offer services for you too.
And if you haven't yet planned your totally awesome summer vacation, let us help you.
We have some great properties available to rent this summer for your vacation!
Location: 1780-6 Chandlers Lane Sunset Beach, NC
This full-service salon offers services for hair cutting, coloring, and styling, lash services, brow waxes and other waxing, facials, acne treatments, nails and decorations, pedicures, children's hair services, massage, makeup application, spray tan, and even fairy hair!
But that's not all.
They also offer services for men like beard/bang trims, side burn waxing, plus other hair removal services like shampoo and cuts.
Check out their Facebook page page for more information.
Location: 925 Seaside Rd SW, Ocean Isle Beach, NC
This spa focuses on a plan of care through combining services to help their patients with their unique needs. Services include things like skincare, Botox, lip filler, waxing, IV therapy, weight loss services, and testosterone therapy.
These services can help you with relative issues you're dealing with and help you to feel better inside and out.
Right now, (at the time of this posting) this spa is offering specials on $10 per unit Botox or Xeomin, free micro-needling consultations, and 4/$100 b-12 Lipo injections.
Check out their website for more information or to schedule an appointment.
You can also visit them on Facebook.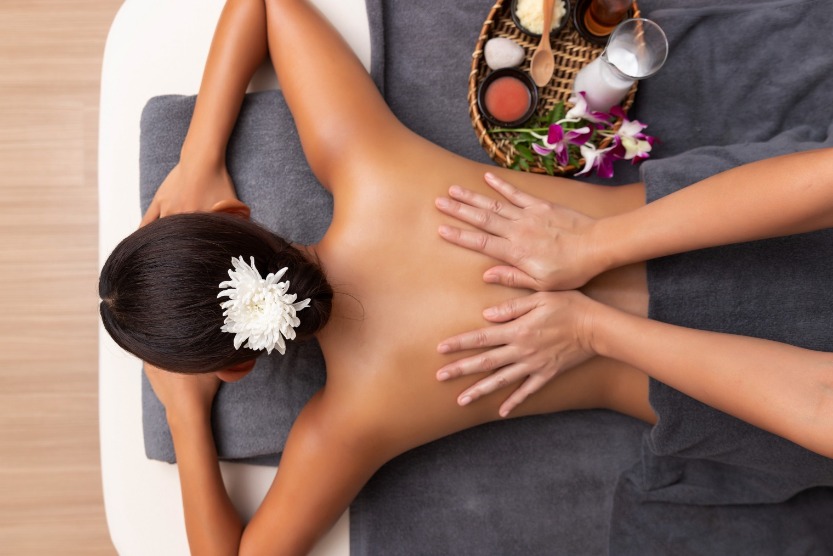 Location: 4530 White St., Shallotte, NC
This wellness company focuses on massage, bodywork, and yoga.
They offer a few different services such as massage and body work sessions, yoga and massage combo, aromatherapy, reflexology, deep tissue/neuromuscular therapy, Cranio-Sacral therapy, and Swedish massage.
Other services they offer are Reiki and energy healing, sports massage, Myofascial Release, cupping therapy, Young Living Essential Oils, and Juice Plus Tower Garden.
WOW workshops are every Wednesday where Holistic Nurse Coach Kate Kusterbeck educates you on best wellness practices.
Visit their website or Facebook page for more information on these services and their workshop.
Location: 9160 Beach Drive SW # 1 Calabash, NC
The licensed massage therapists and estheticians here believe in giving you the quality and individual service you deserve.
Their spa has an ambience of tranquility that immerses you in pure relaxation. The products used in their services are quality but at affordable prices. Sacred Willow Spa truly believes in helping you heal in a way that allows you to indulge yourself.
They offer massage with massage enhancements like aromatherapy, hot stones, Reiki healing, integrative reflexology, and belly detox.
Energy therapy services include several packages that offer Reiki energy along with your massage. Skin therapy and body treatments are other services you can enjoy here. And last but certainly not least, they offer waxing and tinting.
Contact them on their website or Facebook page for more information and details.
Sunset Beach is one of the most relaxing communities in North Carolina. Its beautiful sunsets and local atmosphere already lend to healing your soul as it is.
Getting a massage or another well-being service such as these salons offer only helps to enhance your self-care practice and overall health and outlook on life!
We hope you enjoy yourself this summer! And we'd love to help you plan your summer vacation if you haven't started planning yet.
Check out our rental properties and let us know which one you're interested in. We'd be happy to help answer any questions you may have!
Contact Sunset Vacations With all your questions!



401 South Sunset Blvd.
Sunset Beach, NC 28468
1-800-331-6428 (Reservations Only)
(910) 579-9000
E-mail: [email protected]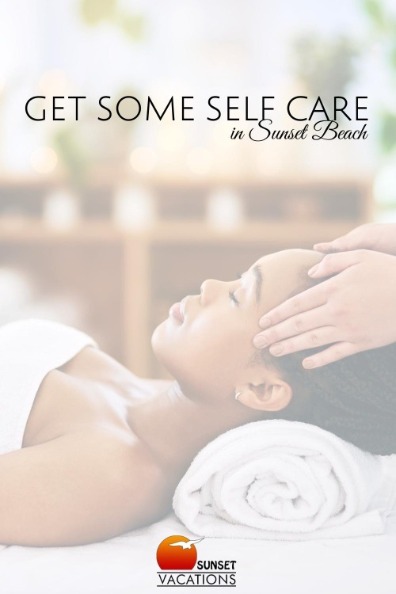 Comment on this post!