---
Experience the Best Local Music at These 5 Restaurants Near Sunset Beach
Posted On Monday, January 30, 2023
---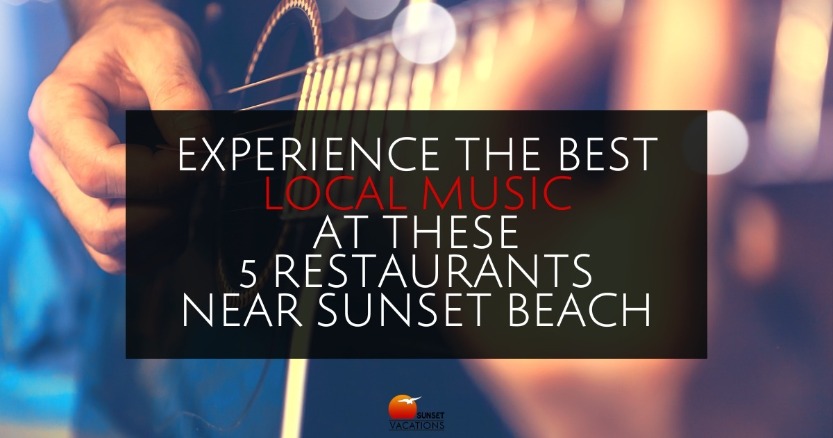 5 Great Restaurants and Bars with Live Music
If you're planning a vacation in Sunset Beach, NC, and want to check out the local live band music, check out our blog. We've gathered together a list of some great places that offer delicious food, fantastic cocktails, beer, and wine and feature some of the best local music you won't find anywhere else!
Check out our rental properties if you're planning your Sunset Beach vacation and looking for great places to stay. We offer gorgeous ocean views, stylish homes, and all the amenities to ensure your stay is comfortable and convenient. See our list and find the perfect fit for you and your family!
Fibber McGees
This wonderful establishment has a lot to offer for food and entertainment. Fibber McGees is a high-quality restaurant with a great atmosphere, a delicious full menu, and adult beverages. Enjoy mouth-watering appetizers like their Reuben Spring Rolls or a salad like their Asian Grilled Chicken Salad.
Get some Fibber's Baja Fish Tacos with grilled Mahi and shredded cabbage, and wash it down with a cold beer. But if that doesn't get your mouth watering, check out their online menu, and something else surely will! On the weekends, they have local live entertainment, making them a great place to hang out with friends and family and listen to live music!
Feast OIB
The fantastic thing about Feast OIB is they are so versatile. You can eat at their restaurant and bar or order something from their Take-N-Bake menu and take it on the go. Bake it the morning of your beach day and have a picnic-ready meal for lunch on the beach! Or have something quick to throw in the oven for dinner after a long day on the beach. They have items like breakfast casseroles or fruit platters and lunch items like chicken salad or Italian pasta salad. Check out their website to see their full menu, more appetizers, entrees, and salads you can order from the Take-N-Bake menu.
If you want to enjoy their restaurant and bar, enjoy burgers, sandwiches, entrees like chicken enchiladas, balsamic glazed pork chops, or the catch of the day. On the weekends, enjoy dinner and live music with a local band. Have a cocktail like a Manhattan, Moscow Mule, or a Cosmopolitan, or get a Margarita, a glass of wine, well, or beer. Check their Facebook page to find out times and dates for the local live music!
Seabreeze Bar + Restaurant
This event-themed restaurant loves to have a party. You can catch Seabreeze Bar + Restaurant most Fridays for a fabulous buffet dinner and live music. You can eat fantastic dinner items like prime rib and chicken marsala and buffet items like sweet potatoes and baked potatoes, green bean almondine, fire-roasted corn and peppers, and many other sides and desserts. On other nights they have themes like their Caribbean Dinner Buffet and select items like pork ribs with pineapple barbecue, Jerk Chicken Breast, or Jamaican Beef Patties.
And as you enjoy your exquisite buffet dinner, live music will add to the lively and festive event! Make a reservation in advance so you can be sure you and your group all get seats. It's a definite memory-making event to add to your vacation itinerary! To stay updated, visit their Facebook page.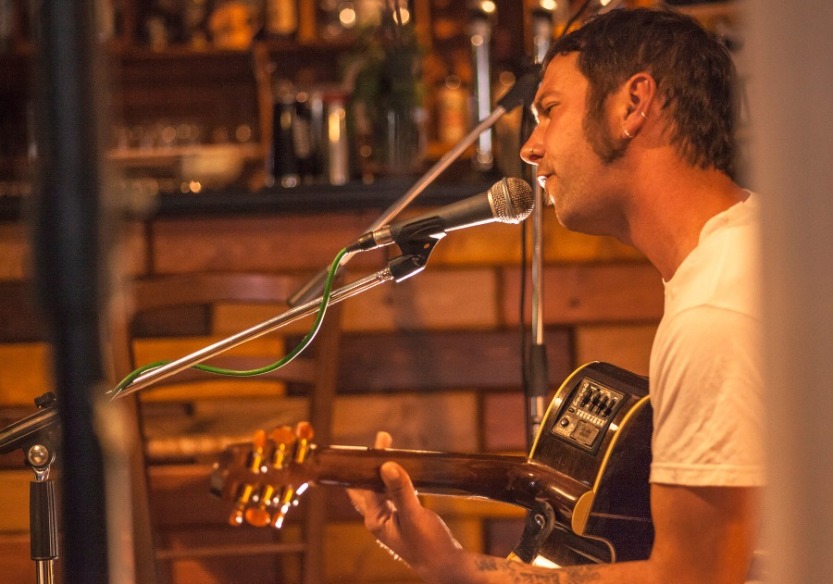 Key West Crazy Seafood, Steaks, & More
If you love comfort food, especially southern comfort food, you must check out this place. They have all the rib-sticking favorites that will keep you craving more. We are talking chili cheese dogs, prime rib quesadillas, smothered chicken and green beans, and much more! And, of course, live music too! They have a regular live entertainment schedule of blues bands and other local favorites. You can get updates on their food specials and live band schedule on their Facebook page.
Duck Dive Bar and Grill
If you're looking for a laid-back place to hang out in North Myrtle Beach, the Duck Dive Bar is perfect. You can listen to great music from local artists playing everything from country to classic rock.
You might even catch some karaoke on select nights! Enjoy a delicious selection of pub-style dishes, like Best Burger on the Beach. They also have a few seafood options, like the Ahi Tuna Grove Bowl. Wash it all down with cold beers or a specialty cocktail. Follow the Duck Dive Facebook page for more info!
Come Stay with Us!
If you're planning a vacation to Sunset Beach, NC, you want to experience the fantastic local restaurants and bars that offer delicious food and live music.
They are all unique and fun, which gives you a variety of places to choose from and that great local feel that makes Sunset Beach famous. Plus, we've got vacation rental properties with ocean views and all the amenities you need for a comfortable and convenient stay. Find the perfect fit for you and your family. Book your beach vacation rental now and have the time of your life!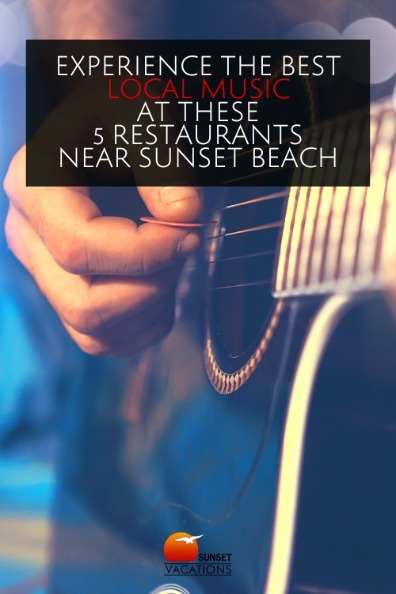 For more great restaurants around sunset beach check out this fabulous list!
Restaurants Near Sunset Beach.
Comment on this post!