---
Embrace the Magic of Summer with these 8 Beach Quotes
Posted On Monday, June 5, 2023
---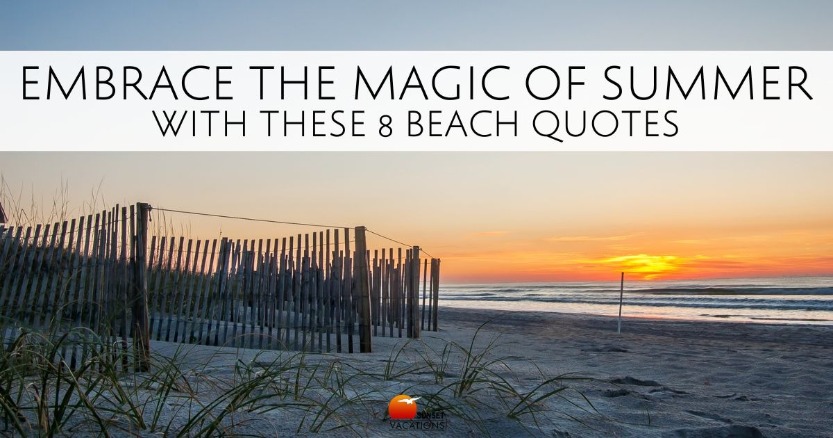 Summertime is on its way and it's time to head to the beach. But if you're stuck in the office, check out these eight beach quotes instead. They'll take you there in your imagination and give you a little smile. Or print them out and take them with you to hang on the fridge at your beach vacation rental so you can enjoy them while you're there.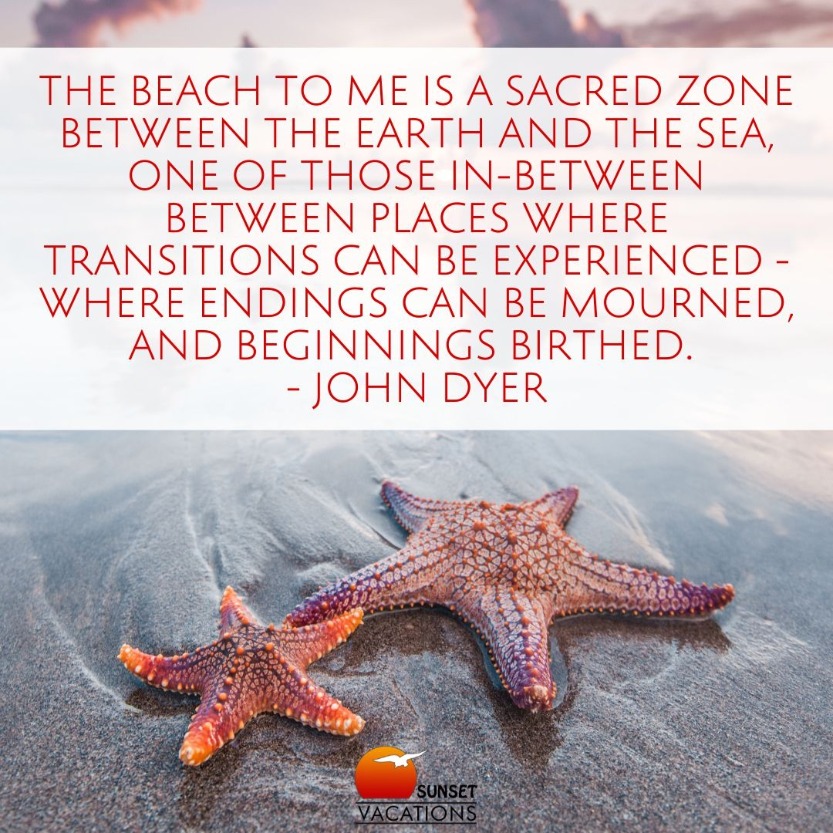 "The beach to me is a sacred zone between the earth and the sea, one of those in-between between places where transitions can be experienced - where endings can be mourned, and beginnings birthed."
- John Dyer
It's interesting to think about all the things that occur on the beach and have been for eons.
It is a perfect place to reflect on life in many ways.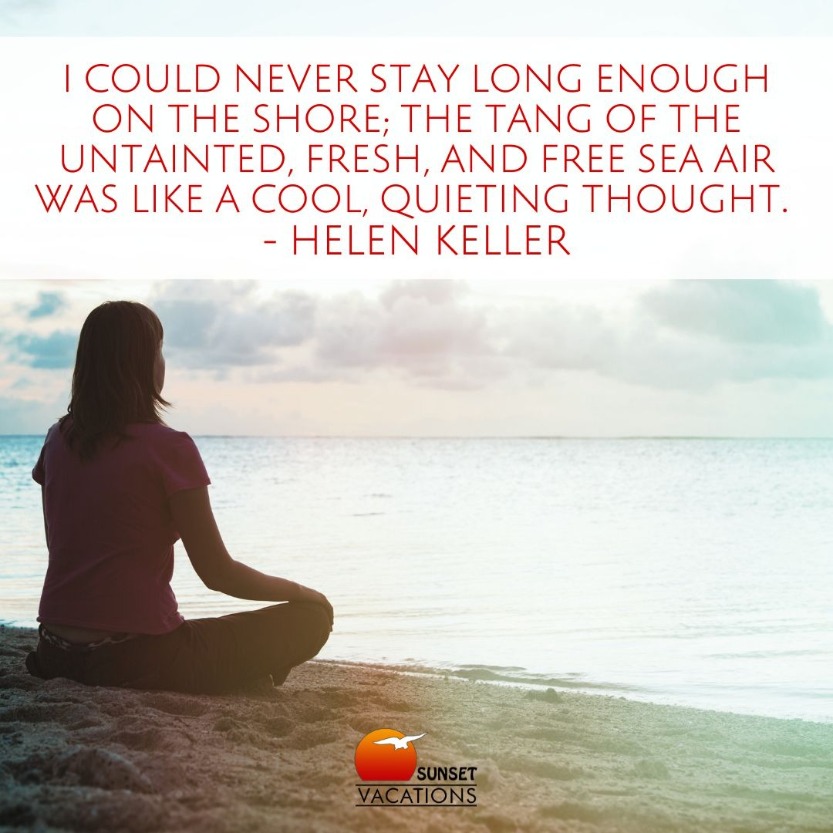 "I could never stay long enough on the shore;
the tang of the untainted, fresh, and free sea air was like a cool, quieting thought."
This is what keeps us all coming back to the beach as often as possible. There is something magnetic about the mesmerizing waves crashing on the beach, the breeze, and the ever-constant changing scenery that occurs there.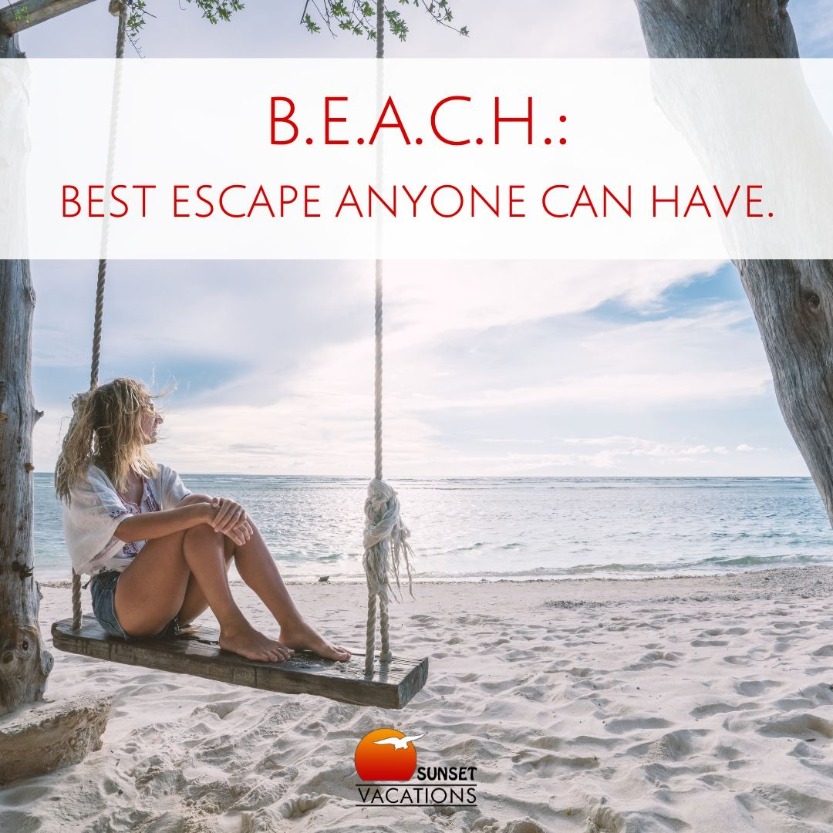 "B.E.A.C.H.: Best Escape Anyone Can Have."
- Unknown
Do you need an escape?
Take a vacation to Sunset Beach, and come see us.
Our vacation rentals are the perfect place to relax and explore for a week.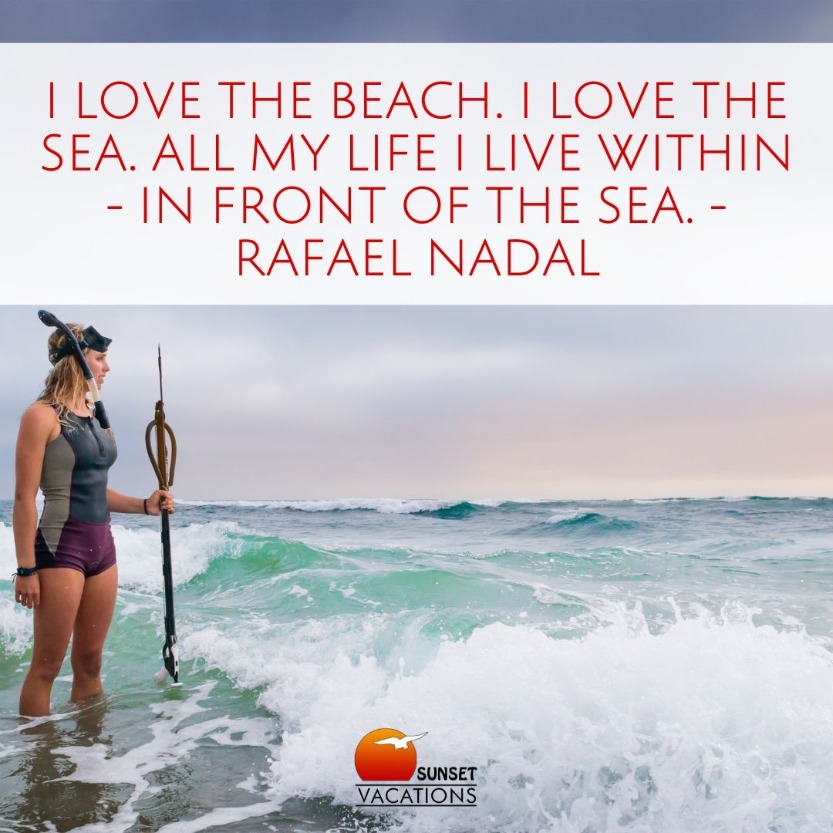 "I love the beach. I love the sea. All my life I live within - in front of the sea."
- Rafael Nadal
If you can make a life living by the sea, you are in heaven, indeed!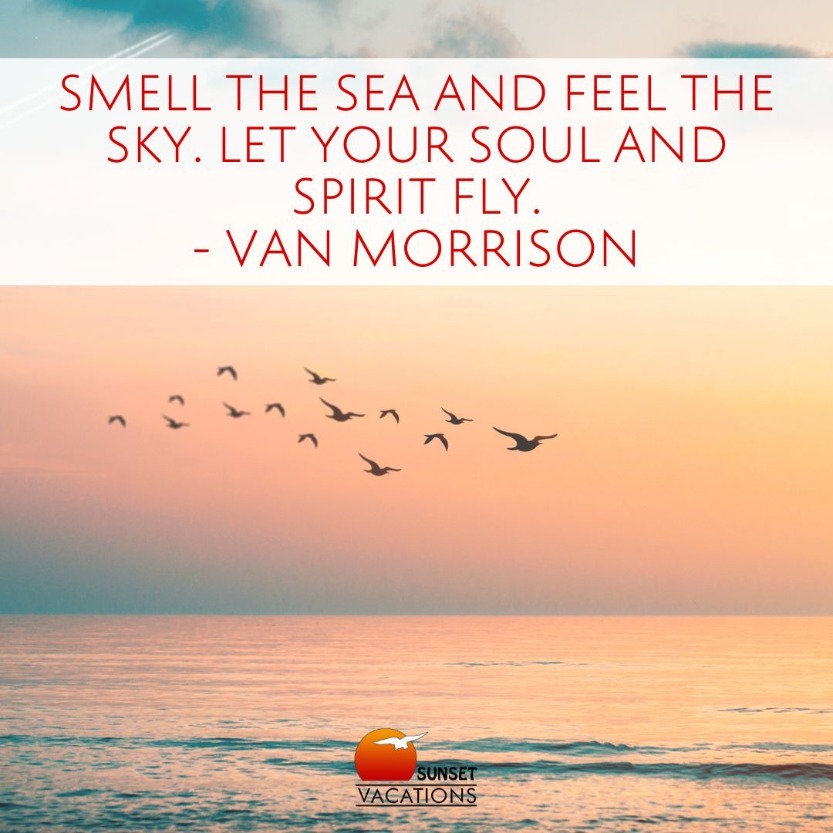 "Smell the sea and feel the sky. Let your soul and spirit fly."
The beach is the best place to go to rejuvenate your creativity.
Its healing and magnetic energy is perfect for artists, writers, musicians, and other creatives because it's so inspiring to the soul.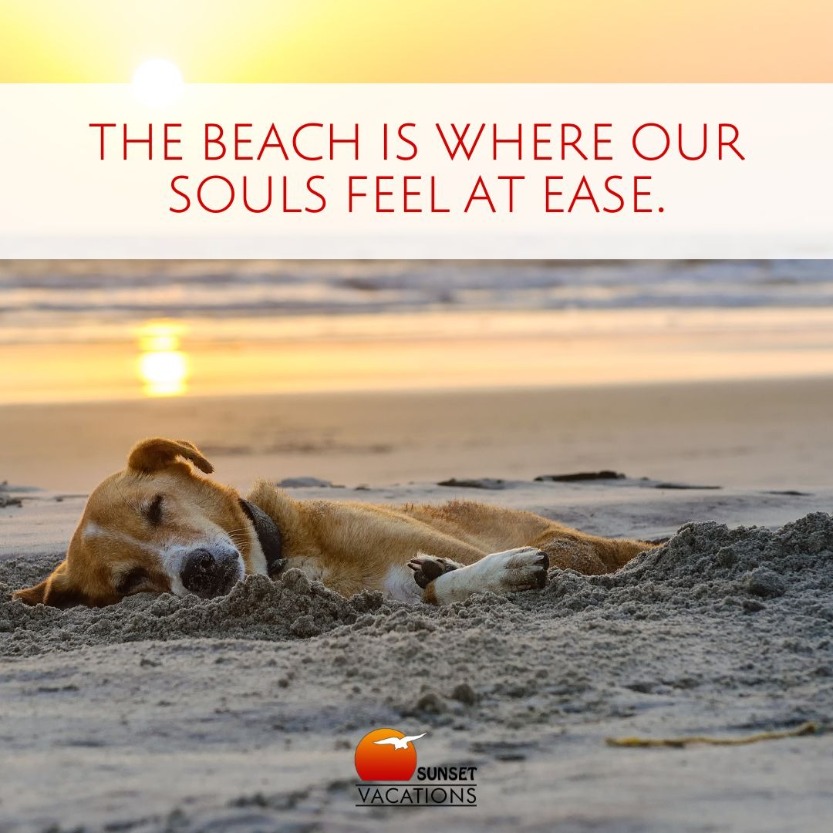 "The beach is where our souls feel at ease."

- Unknown
If your soul is feeling tired or restless, a trip to the beach will always soothe you.
Whether you want to relax in a chair, go for a swim, or watch the sunset, the beach will make you feel right again.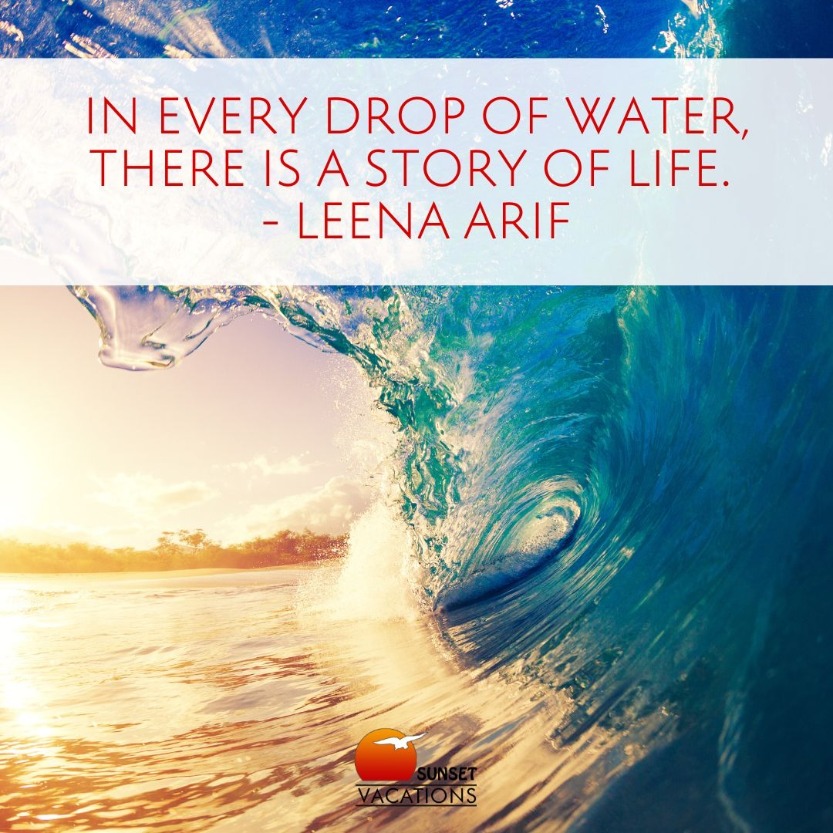 "In every drop of water, there is a story of life."
- Leena Arif
It's amazing how much life is contained in a drop of water, both literally and metaphorically.
When you take time to really ponder life, so much is revealed.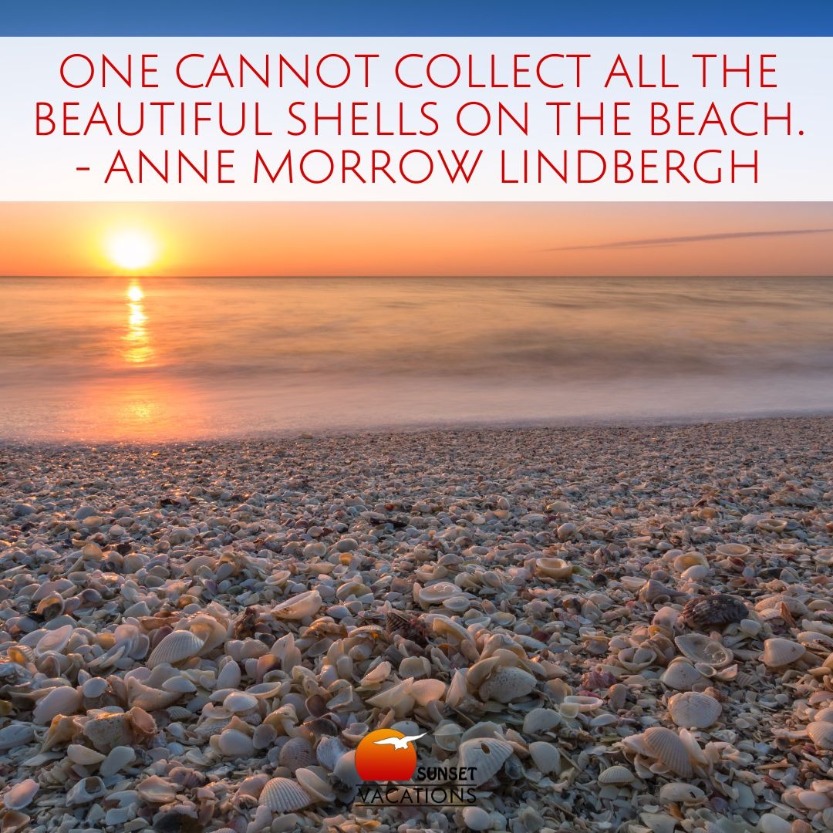 "One cannot collect all the beautiful shells on the beach."
- Anne Morrow Lindbergh
Luckily, we don't need all the seashells on the beach.
Just one can be the perfect memento to take home with you for a beautiful reminder of your connection to its magnificence!
If you're looking for a great place to stay in Sunset Beach, NC, check out our gorgeous vacation rental. These beautiful and spacious homes are stylishly decorated in coastal themes, and have fully equipped kitchens, convenient amenities, and ocean views you'll love.
Did you know we have vacation specials?
Check out our beach vacation specials and save money on your beach vacation.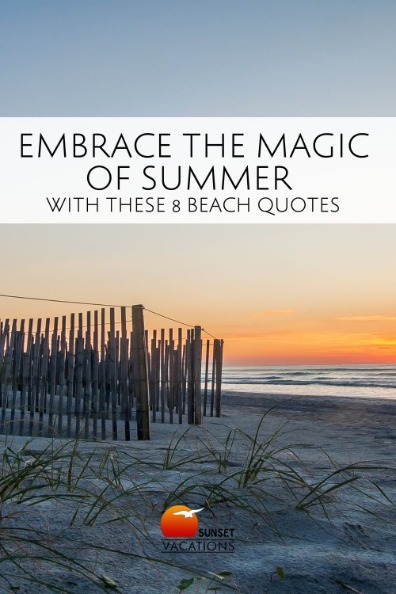 Comment on this post!