---
Delicious Waterfront Dining in and Around Sunset Beach
Posted On Monday, June 14, 2021
---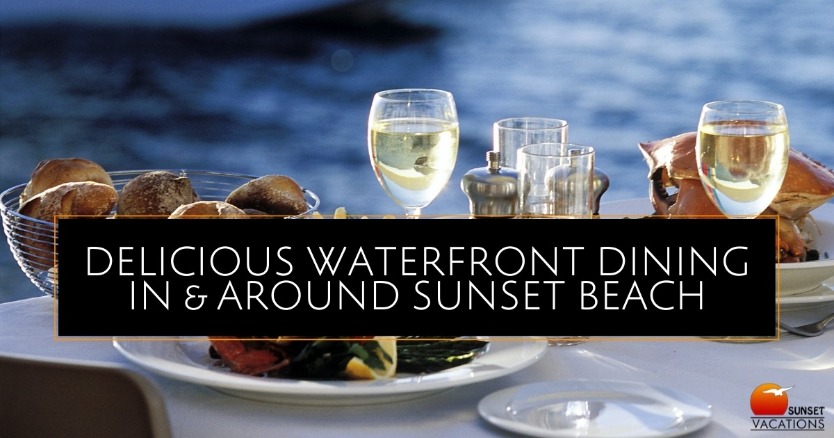 Searching for waterfront dining in Sunset Beach?
Today's blog will list a few beautiful and tranquil spots to enjoy a waterfront meal or beverage during your next Sunset Beach vacation! After all, the views of the ocean, bays and marshes are one of the main reasons you have chosen the beach as your vacation destination.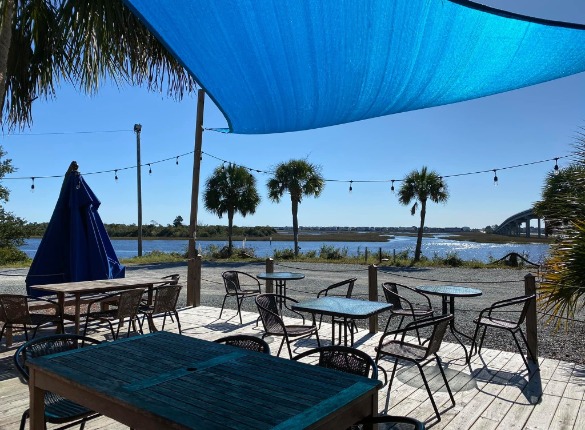 The Boat Landing
The Boat Landing is a fairly recent addition to Sunset Beach. Known for casual upscale dining, you will enjoy incredible views while dining here on the patio. The Boat Landing is located next to the Wildlife boat ramp in Sunset Beach NC.
Offerings include shrimp tacos, wraps, shrimp & grits, seafood baskets and a simple kids menu (see menu here).
102 Sunset Blvd N, Sunset Beach, NC 28468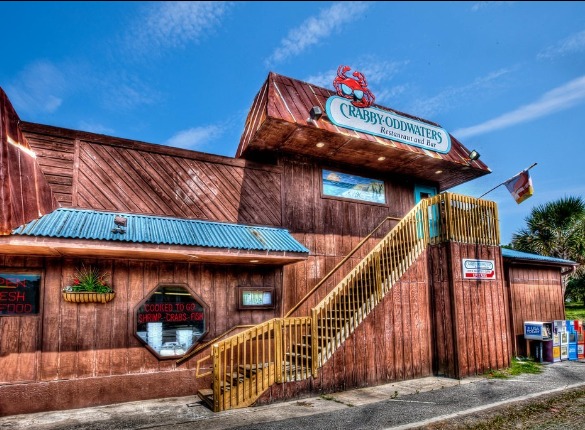 Crabby Oddwaters
Located on Mary's Creek in Sunset Beach, Crabby's dining area features spectacular views of the Intercoastal Waterway and Tubb's Inlet. They also host the largest private collection of exotic seashells on the East Coast.
Crabby's is a good choice if you are looking to stay in Sunset Beach, partake in the local seafood, and enjoy a great view.
310 Sunset Blvd N., Sunset Beach, NC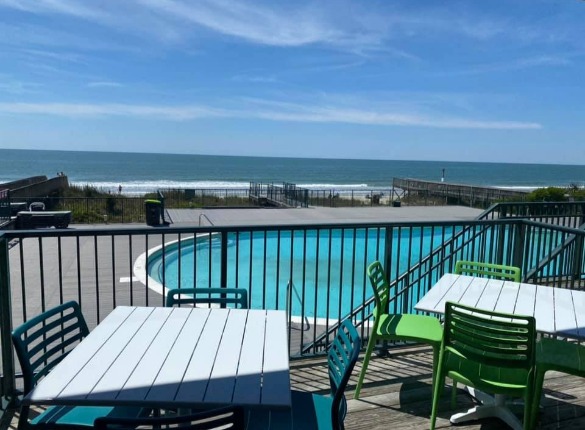 The Tipsy Turtle Tiki Bar
The Tipsy Turtle Tiki Bar is located in the town next door to Sunset Beach (in Ocean Isle Beach). They have great food, music, and wonderful service. The Tipsy Turtle opened in May of 2021, so stop by and support this new small business.
Their menu includes tacos, baskets, salads and burgers.
417 W. 2nd St, Ocean Isle Beach, NC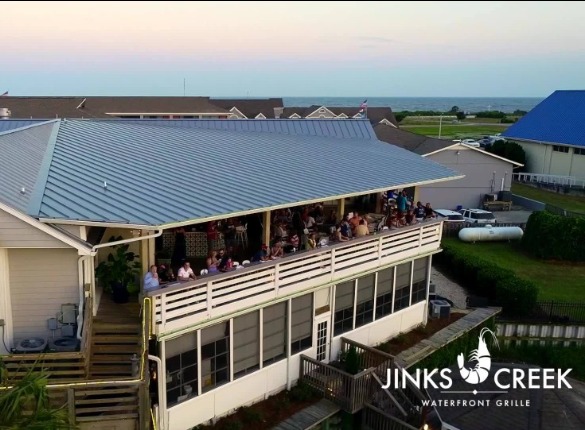 Jinks Creek Waterfront Grille
"Take in the spectacular views of the intracoastal waterway while dining with friends and family. Enjoy a drink at the covered outdoor deck bar perched on the top patio with sweeping views of Jinks Creek or dine outdoors in the gazebo overlooking the water. Just inside, the dining room features large windows with amazing views for those who to prefer to eat indoors."
14 Causeway Dr, Ocean Isle Beach, NC 28469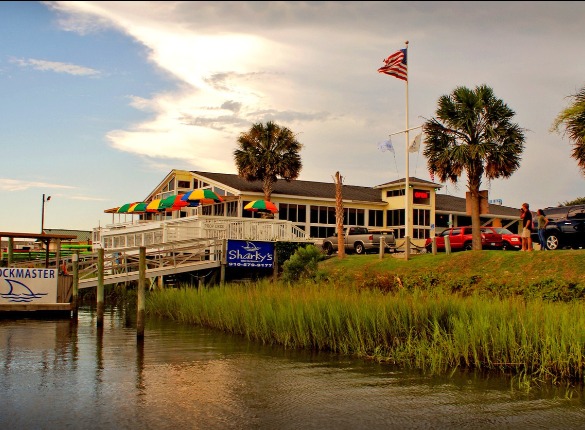 Sharky's Restaurant
"Tucked under the Ocean Isle Beach bridge, Sharky's features a large indoor dining area as well as outdoor dining on the back deck that overlooks OIB's beautiful waterfront views. For over 30 years, Sharky's has been the local's favorite and the #1 destination for visitors to our island paradise."
61 Causeway Dr. Ocean Isle Beach, NC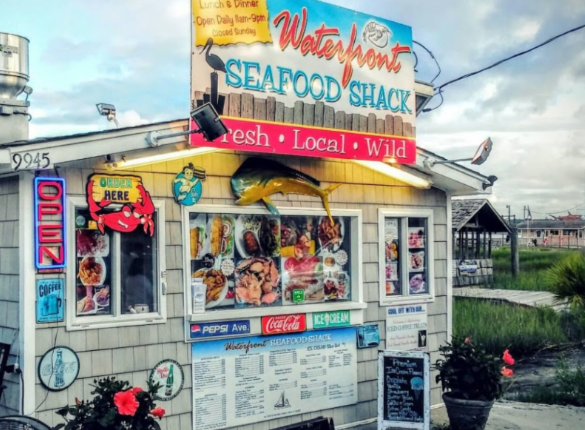 Waterfront Seafood Shack
Head to Calabash, where the Waterfront Seafood Shack serves up lunch and dinner (closed Sundays). This is a "Fresh Catch" Seafood Restaurant and Market. Enjoy outdoor riverfront dining of the FRESHEST seafood, since they actually own the boats, too (check out the Calabash Fishing Fleet). Not only is the food great, but you will love the festive environment.
9945 Nance St. Calabash, NC 28467

The Oyster Rock Waterfront Seafood
The Oyster Rock is a family-owned and operated waterfront Calabash seafood restaurant specializing in seafood and raw bar items, mixed with a flavorful variety of mouth-watering beef, chicken and pork dishes.
Overlooking the scenic Calabash River and its pristine estuaries (plus a relaxing atmosphere), The Oyster Rock provides the most amazing view around!
9931 Nance St. Calabash, NC 28467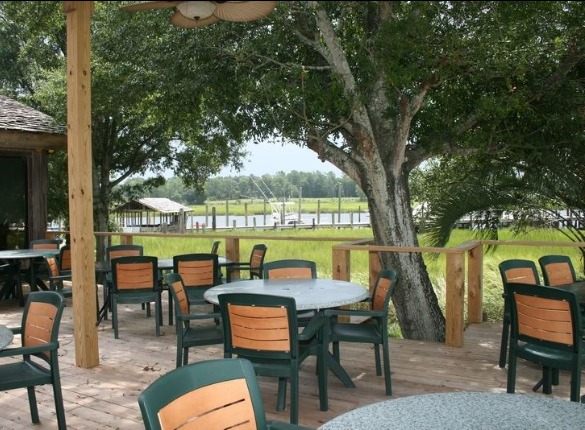 The Dockside Seafood House
The Dockside is a family-owned restaurant that has been open since 1955! They serve large portions of fresh, quality seafood as well as delicious hand-cut Angus steaks.
They have outdoor deck seating that overlooks the Calabash River.
9955 Nance St, Calabash, NC 28467

Are you thinking it's time to book a vacation to Sunset Beach so you can try these delightful spots? We are here to help! Contact Sunset Vacations today and start planning an amazing beach vacation, full of delicious meals, peaceful days at the shore, and plenty of memories made.
Contact Sunset Vacations:
401 South Sunset Blvd.Sunset Beach, NC 28468
1-800-331-6428 (Reservations Only)
(910) 579-9000
E-mail: [email protected]

Comment on this post!