---
The Beach? There's an App For That!
Posted On Monday, April 11, 2016
---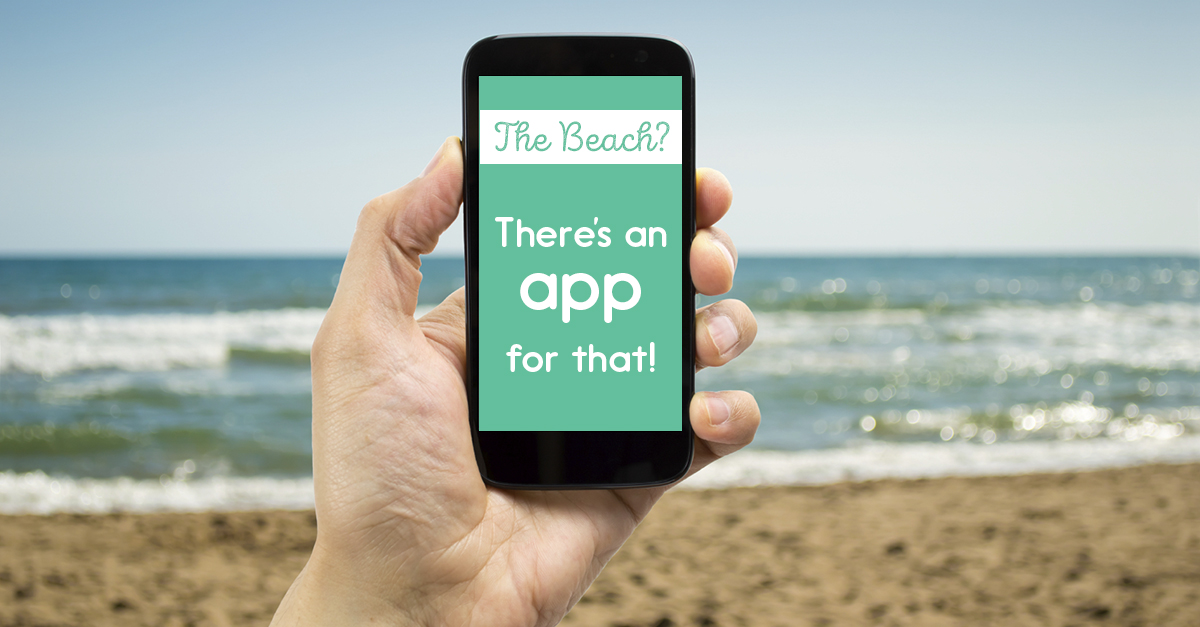 Editor's Note: This post was originally published in May 2016 and has been completely revamped and updated for accuracy and readability.
Technology. Most of us a love/hate relationship with it. Especially with our phones, for they are almost always with is. (Or, they should be but they are so small they get lost, run out of battery, and then are impossible to find. But that's another story.)
The constant proximity of our phones to us is both a blessing and a curse. After all, we have constant access to powerful computers right at our fingertips, able to look up anything, contact anyone, take photos at anytime, etc. It is quite amazing when you think about it. This delightful, constant access can be a curse when we are on vacation and constantly bombarded with news, other information, and even work. However, since most of us can't power off our smart phones for a whole day, let along an entire long weekend, we have compiled a list of the best apps to bring with you on vacation. Apps that will make your phone an asset to you on vacation. So long as you don't use it for any work, of course!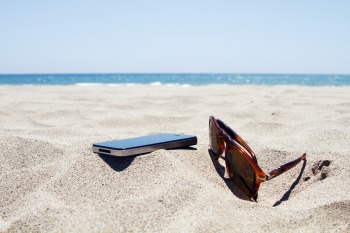 For those of us who love a checklist, this app is going to be your new favorite. You can plan your trip months in advance, adding to your list and marking things off as you pack. Packing Pro allows you to save several trips and multiple categories per trip. Don't spend the first part of your vacation wondering if you forgot something and certainly don't spend your vacation running back and forth to the drug store to grab sunblock or diapers. This app will be your new pre-vacation best friend.
Afternoon thunderstorms are the norm at the beach. With The Weather Channel App you can track the storm to see just how long it's going to affect your time outside. Don't let a storm ruin your day though. They don't normally last very long and it's the perfect time to catch a little siesta.
There's nothing quite like sitting on the beach under an umbrella listening to Bob Marley. Ok, well maybe there is if you are more of a Jimmy Buffet fan. Whatever your type of music is, you'll find it on Pandora. There are even stations like "90s Pop Radio", "Summer Hits of the 2000s", "60s, 70s and 80s Hits". Don't forget to bring your earbuds or a speaker. The sound of the waves crashing might muffle the sound if all you have is your phone. Gotta hate when that happens!
Since Myrtle Beach is just a short drive from Sunset Beach, you may want to spend some time in the more fast paced environment. There is certainly something for everyone in Myrtle Beach and with this app you can explore new restaurants, tours, attractions and even find some money saving coupons. Myrtle Beach is a year round vacation destination with something to do all the time. Restaurants, night life, beach, water parks, amusement parks, you'll find it all including driving directions on this free app.
It is always fun to find a way to save a little money on your purchases. Which is exactly what the Myrtle Beach Guide app does for you! This will become your go-to resource while you are vacationing in Sunset Beach. Whenever you decide to go into Myrtle Beach, you can pull up this app and see if there are any coupons that will apply to the activities that you and your family want to do. That way you will save a little money that you can spend on your next vacation!
It's no secret Myrtle Beach has some of the best golf around but did you know there's an app for it? Yes sir, there is and the best part is that it's absolutely free! Not only does it offer great information on area golf courses not only in Myrtle Beach but in Brunswick County, Conway, Murrells Inlet and Pawleys Island. You'll also find information on area restaurants and entertainment. Did I mention all that is free?
MultiTide is a must have app for anyone who plans on spending time in or on the water while on vacation. Fishing, kayaking and boating all require you to know what time the tide will be in and out or you are going to find yourself stuck on a sandbar with a bucket of fish. Things could be worse but it's better to be prepared. Simply type in your location and VIOLA, you'll know exactly when the tide will be rolling in.

Trip Advisor is about the most user friendly travel app that covers the globe. If you want to plan ahead you can find places to stay and things to do close to Sunset Beach. Not much for planning ahead, that's ok too. Just click the "Near Me Now" button and it'll show you all the parks, sight to see, and landmarks in the proximity of where you are. Read up on reviews of others who have visited and also don't forget to write a review for yourself. It'll help other travelers later.
While TripAdvisor has information about restaurants on it, it will not be enough for a true foodie. That is where Yelp comes in! Yelp, as you already know, is a delightful sight full of influential reviews about pretty much any restaurant you could ever imagine. It is a great tool for discovering new places to eat near you or your destination, and then it goes one step further. All of the reviews and the ratings below each restaurant listing will help you decide if a place is actually worth going to. Well, not only is Yelp a great website, it is also a convenient and easy to use app!
So there you have it. You may not need them all, but this list of travel apps will be sure to help you plan your next trip to the beach. From packing to planning to fun and relaxing, you are ready to go! Just remember, while you are downloading all of these delightful apps to your smart phone and adding them to your folders, delete your work email from your mail apps, or turn off notifications for it at least, and put your work contacts on do-no-disturb so you won't have to be bothered by any calls during your vacation getaway!
What app will you be downloading?
Cheers!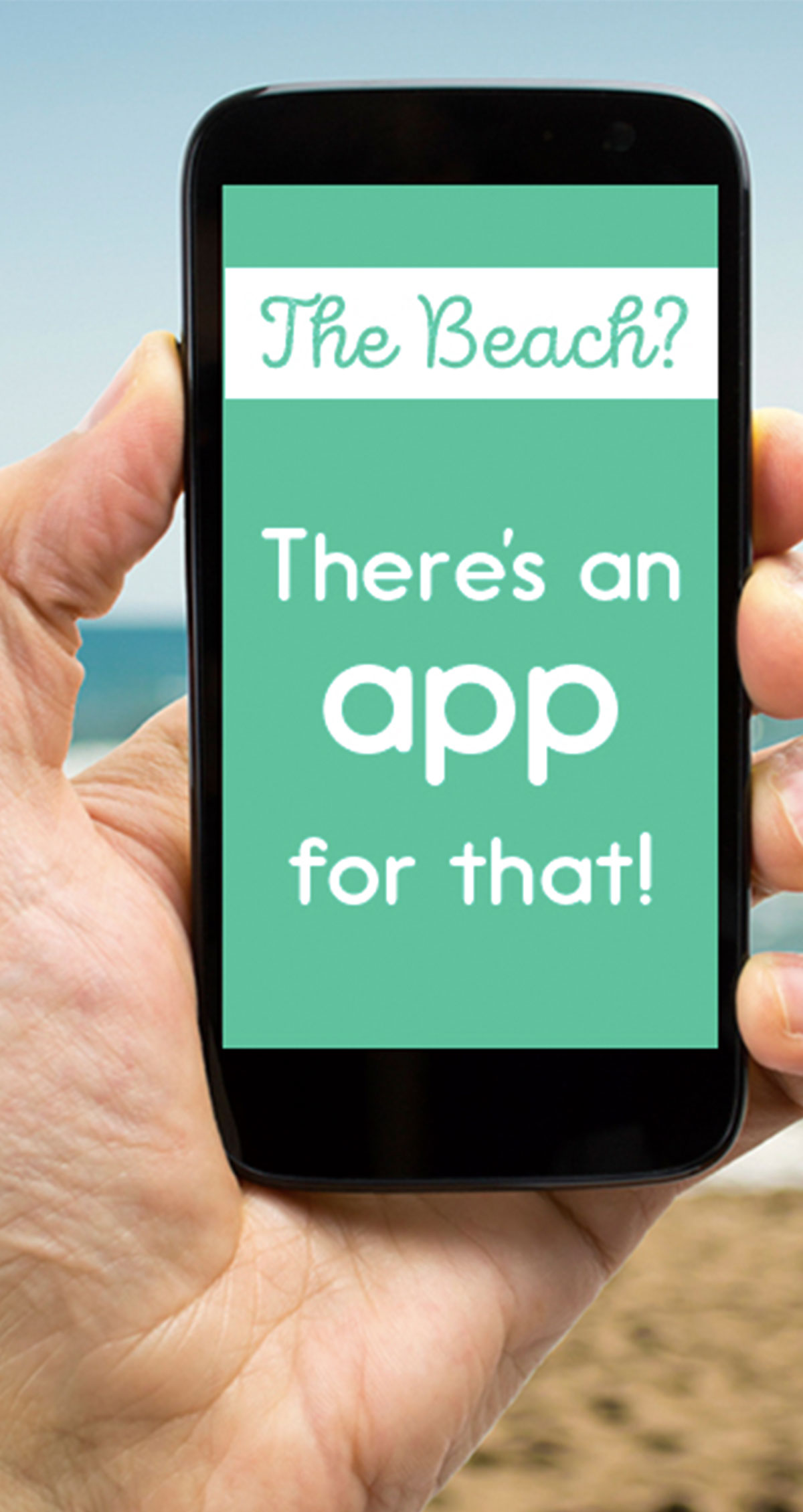 Comment on this post!