---
6 Great Pizza Places Near Sunset Beach
Posted On Monday, July 25, 2022
---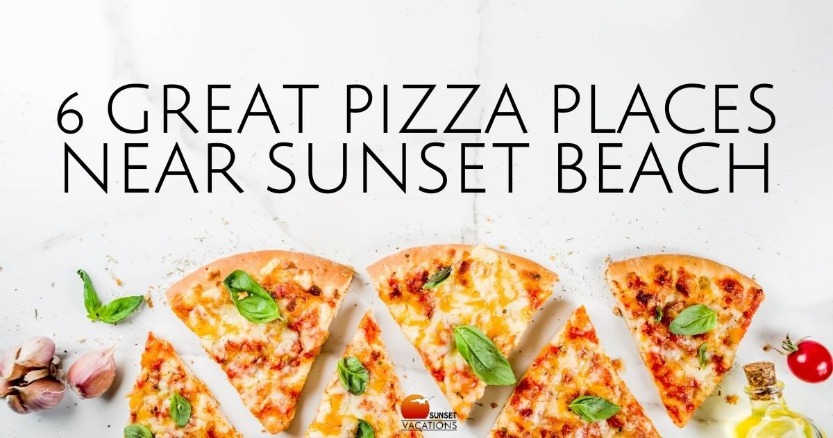 If you're on summer vacation in the Sunset Beach area and looking for a great place to eat pizza, here are 6 places you're bound to love! Each of them offers their own unique flair and style, so maybe try a few of them throughout your stay!
If you haven't yet booked your summer vacation rental, consider checking out some of these great places to stay in Sunset Beach! Right now, there are quite a few properties on special if you're looking for a good deal.
Maria's Pizzeria (gluten-free options)
Hours: 11:00 AM – 9:00 PM
Offers lunch and dinner 7 days a week. Their full menu includes appetizers, pizza, salads, calzones, stromboli, pasta and specialty entrees, a children's menu, desserts, and even wine. They also can provide you with private events and catering. Order online or walk in and dine!

Website: Maria's Pizzeria Location: 120-7 Causeway Dr, Ocean Isle Beach, NC Phone: 910-579-3233
Joey O's Brick Oven Pizzeria
Hours: 11:00 AM – 9:00 PM
This restaurant has pizza, pasta, salad and more. They don't use oils or fryers and is an oil free establishment. Instead, they use high speed ovens. You can order online for pickup and delivery. Right now, when you order online, they have a 5% discount and offer two different deals on their website.
Website: Joey O's Brick Oven Pizzeria Location: 1637 Seaside RD SW Ocean Isle Beach, NC 28469 28469 Phone: 910-776-2990
Hours: 11:00 AM – 8:30 PM
Homemade dough, tomato sauce, and fresh cheese coming right up! Tony's is a well-loved establishment for good pizza. But that's not all, they also have specialty subs, appetizers, calzones, sandwiches, salads, hot and cold subs, entrees, platters, and even desserts! You can get more information or order online from the link below.
Website: Tony's Pizza Location: 1150 River Rd, Calabash, NC Phone: 910-579-3531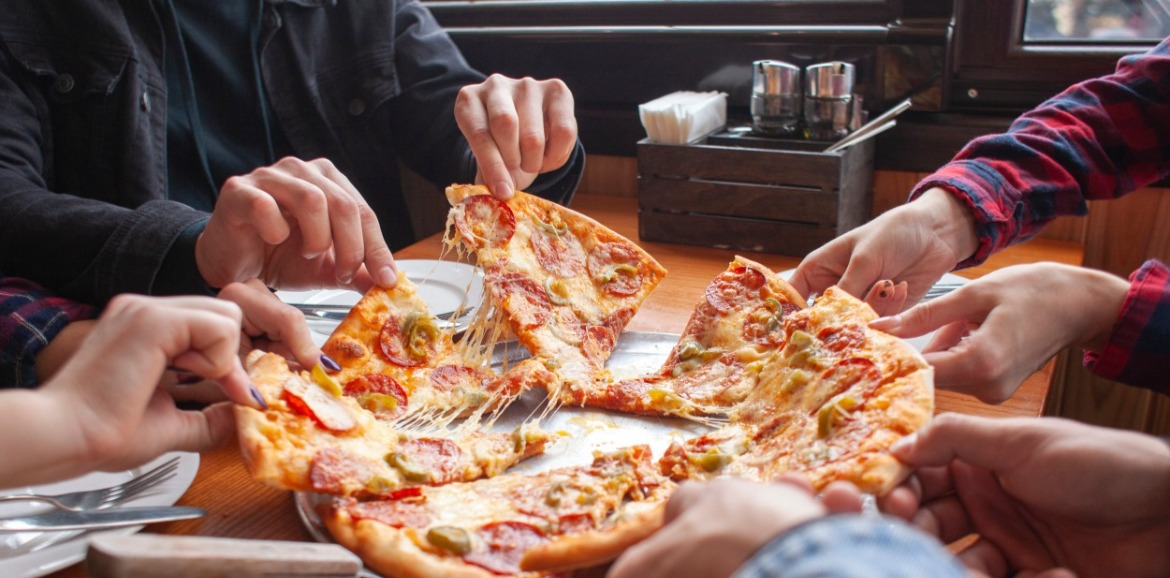 Christopher's Pizza (gluten-free options)
Their dough is made fresh daily, and the pizza sauce is homemade. They have subs and sides including things like bacon sticks and garlic parmesan rolls plus many other Italian style dinners. Spaghetti, lasagna, Alfredo and shrimp scampi are some others among the list. Check out their full menu for more selections or to order now.
Website: Christopher's Pizza Location: 9869 Ocean Hwy West, Carolina Shores, NC Phone: 910-575-4500
This is a pizza, grill, and arcade establishment complete with ice cream for dessert, which kind of makes it a party. They have 16" large pizzas, foot long subs, grilled and fried food like hamburgers and hot dogs, salads, and ice cream for dessert. You can go to their location or call for take out.
Website: Breakers Pizza Location: 12 E 1st St., Ocean Isle Beach, NC Phone: 910-579-2020
The Original Geno's Pizza
Hours: 11:30 AM – 10:00 PM
Touted as one of the most popular pizza places in Myrtle Beach, they say you must go and try it to see why. They offer New York style pizza, specialty pizzas, pizza by the slice, appetizers like meatball bombs, salads, wings, calzones, stromboli, subs, and desserts like chocolate fudge cake! Check out their website for their full menu and to order for pickup or delivery!
Website: Geno's Pizza Location: 9713 N Kings Hwy, Myrtle Beach, SC, 29572 Phone: 843-428-0222
If you're still looking for a place to go get pizza, check out this website that helps you find what kind of pizza you're looking for pizza near you. The great thing about this company is they support local businesses and their communities!
And don't forget to check out the latest specials on some great places to stay in Sunset Beach!
Comment on this post!