---
6 Cool Crabs You Can Find on Sunset Beach, NC
Posted On Monday, February 20, 2023
---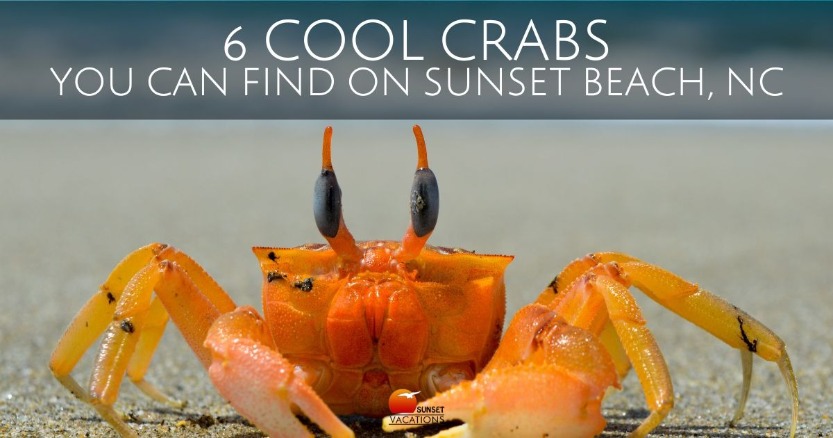 Crabs You Can See on Sunset Beach, NC
If you love learning more about all the fantastic things you can find on the beach on your Sunset Beach vacation, you will love learning about all the crabs that live here! Many types of crabs live on Sunset Beach, but here are six of the most common you're likely to see! And if you spend your vacation in an oceanfront vacation home, you will likely have more chances to see them being closer to the ocean!
Horseshoe crabs are some of the oldest species of crabs you can find since they've been here for 450 million years!
They are essential to the ecosystem as part of the food chain for many birds, fish, and other animals in the surrounding area.
Horseshoe crabs have a distinct and interesting shape with a flat round body and long slender tail that almost looks like a spike.
They can be fun to observe in the shallow surf while strolling on the beach!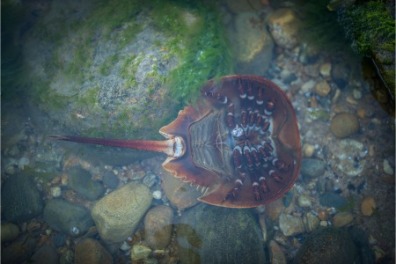 You can usually find Blue crabs in estuaries and tidal flats on Sunset Beach. You will know them by their distinct oval-shaped bodies and bright blue crab claws!
Like Horseshoe crabs, they are also an important food source for many species and are considered a keystone species that help create sustainability and balance in the ecosystem.
Loss of this species would significantly affect other marine animals, birds, and humans, so it's crucial to help them survive and not overfish their species.
The good news is they are resilient and can adapt easily to different habitats. A great way to see them is to look where the tide has recently receded.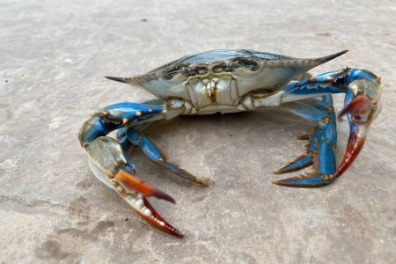 The fascinating thing that makes Sand Fiddler crabs stand out from other crabs is their claws.
They have one bigger claw and one smaller claw, making them easy to identify.
A great place to look for these crabs is in tidal pools. With their unique behavior, they are fun to watch. You can see them interacting in groups as they are very social!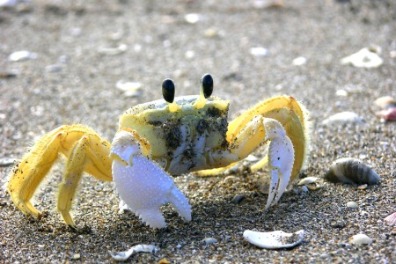 Another crab you can find in tidal pools is the Hermit crab. They are small, terrestrial crabs usually found in shallow waters and on coastlines.
They live in groups like the Sand Fiddlers and are considered more social.
You can find them in intertidal zones, rock crevices, underneath driftwood, near docks, jetties, and in the sand near the water on the beach.
Hermit crabs are unique because they are the only crustaceans that live in an empty shell, molt their exoskeleton, and have soft bodies. They can grow and live up to 30 years or more!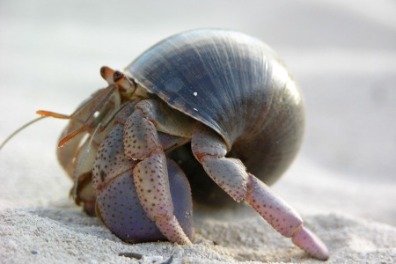 If you want to see these elusive crabs, you will have to go to the beach at night when they are most active!
During the day, they like burrowing into the sand and avoiding the harsh sun.
At night they come out to find food and mates. They are small with round sandy-colored bodies and have white abdomens.
Their eyes sit so that they have a 360˚ field of vision. They can crawl fast and tend to be shy creatures.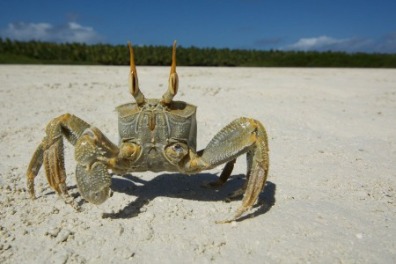 These crabs have long legs that look similar to spiders, which is how they got their name.
You can find them in the intertidal areas of Sunset Beach in tidal pools and shallow waters.
They are scavengers and eat small invertebrates like mollusks, small fish, and even algae.
Sometimes they attach algae to their legs for camouflage against predators.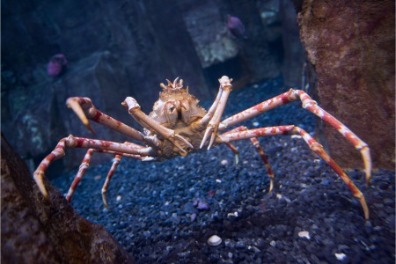 You can find many unique crabs along the beach if you're patient and know when to look. They often come out when the sun isn't so harsh, like late afternoon or sunset when the waters are still warm.
It is best not to disturb them in their natural habit and avoid overfishing them to help preserve their species and the ecosystem. However, if you go crabbing, use humane practices and treat them with kindness.
Learning about the many species of crabs on Sunset Beach with your kids or family can be a fantastic experience to add to your beach vacation. Be sure to visit the Museum of Coastal Carolina where you can learn more about crabs and many other species that live on the coast!
And if you are looking for the perfect place to stay on vacation, check out our many available properties to rent! We have stylish homes, fantastic amenities, and great views we know you'll love!
Learn about more interesting animals you can see on Sunset Beach!
The Most Wonderful Wildlife on Sunset Beach.
Comment on this post!