---
5 Places to Indulge in the Best Chocolates in Sunset Beach
Posted On Monday, August 29, 2016
---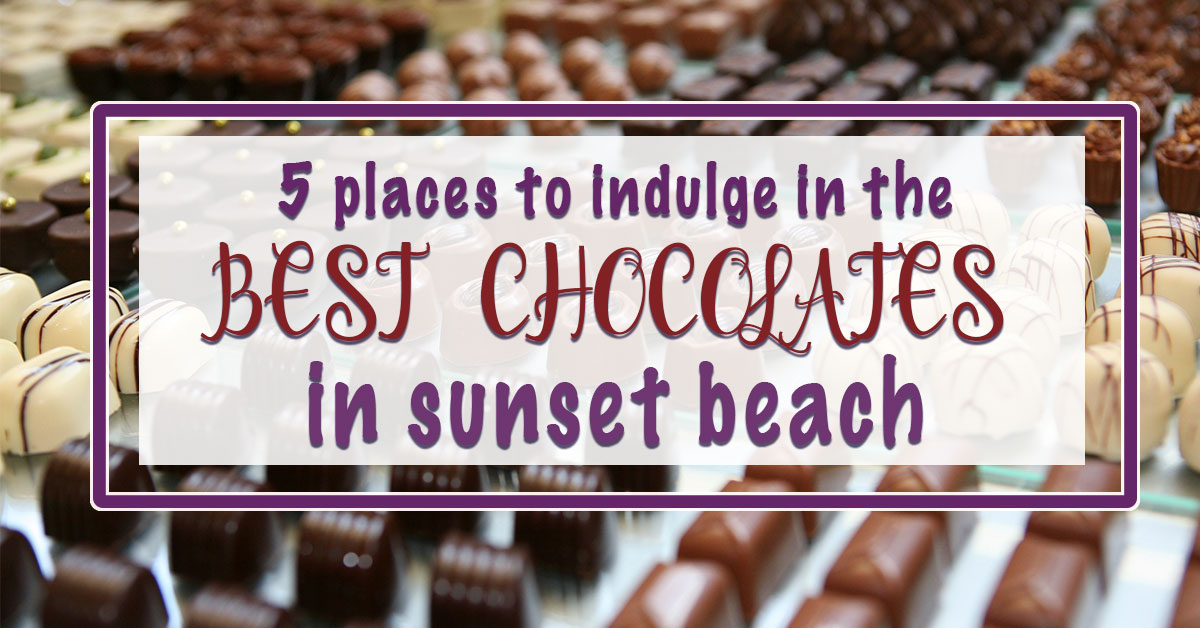 Chocolate. That beautiful elixir that the Aztecs called the food of the gods, so delicious is it. It can turn a hard, stressful, every-thing-is-going-wrong type of afternoon into a bright moment. And it can turn a beautiful and delightful afternoon on vacation into pure and perfect bliss.
Make your Sunset Beach vacation even better with the inclusion of a chocolate indulgence! From the comfort of your Sunset rentals to the bustle of a charming chocolate and candy shop, Sunset Beach is full places in which to indulge in chocolate decadence!

1). Candy Island
Just the name of the charming place is enough to draw you in - who wouldn't want to go to a Candy Island? Like Treasure Island, but with candy instead of a chest of gold. Of course, as any good candy shop does, the Candy Island serves up delicious chocolates of all varieties as well as candy. Think double-stuffed chocolate cookies. Sea salt caramels (the perfect seaside treat!). And of course, lots of Hershey's chocolates! While you are there, too, you might want to check out the (literal) boat and barrel loads of candies! You are sure to find mouth watering treats for your entire family.

2). Pete's Sweets
You will not want to miss the delectable treat that is Pete's Sweets! While many people come in for the ice cream, just as many stay around for the fudge. That is right. Pete's Sweets has incredible homemade, handmade fudge in a multitude of flavors. Of course, you can't sell fudge without some version of a chocolate fudge! Trust us, you might not make it back to your beautiful Sunset Beach rental with your fudgey purchase.

3). The Island Market
Of course, if you don't want to be bombarded by all kinds of other sweet concoctions, you can always go to the Island Market to find your chocolate indulgence! Plus, if you are feeling adventurous in a culinary way, you can find all of the ingredients for a decadent chocolate cake! (Chocolate lava cake, anyone?) If, after checking out Candy Island and Pete's Sweets, you are feeling rather too sweet yourself, you can also pick up the ingredients for a "healthy" homemade chocolate milk or a chocolate protein shake. Once again, something for everyone. Which is one of the many beauties of Sunset Beach.

4). Your Vacation Rental
Once you have selected your chocolate indulgence, it is time to select a place in which to savor your sweet delights. That is, of course, if you can make it out of the parking lot with your treats! It is a monumental task, sometimes. If you can bring some of your treats back with you, though, your stunningly beautiful Sunset Beach vacation rental is an excellent place in which to indulge in your chocolate purchases.

5). The Beach
Another lovely place in which to savor your chocolate treats is the beach! That is right, Sunset Beach's very own beach provides beautiful views and the serene sound of ocean waves lapping at the shore. Both of which make your chocolate experience even more blissful.
Come, book now to indulge in the vacation bliss of your dreams. Between the calming ocean and the bliss-inducing chocolate, you are ensured a fabulous time! You deserve a bit of bliss in your life, don't you think?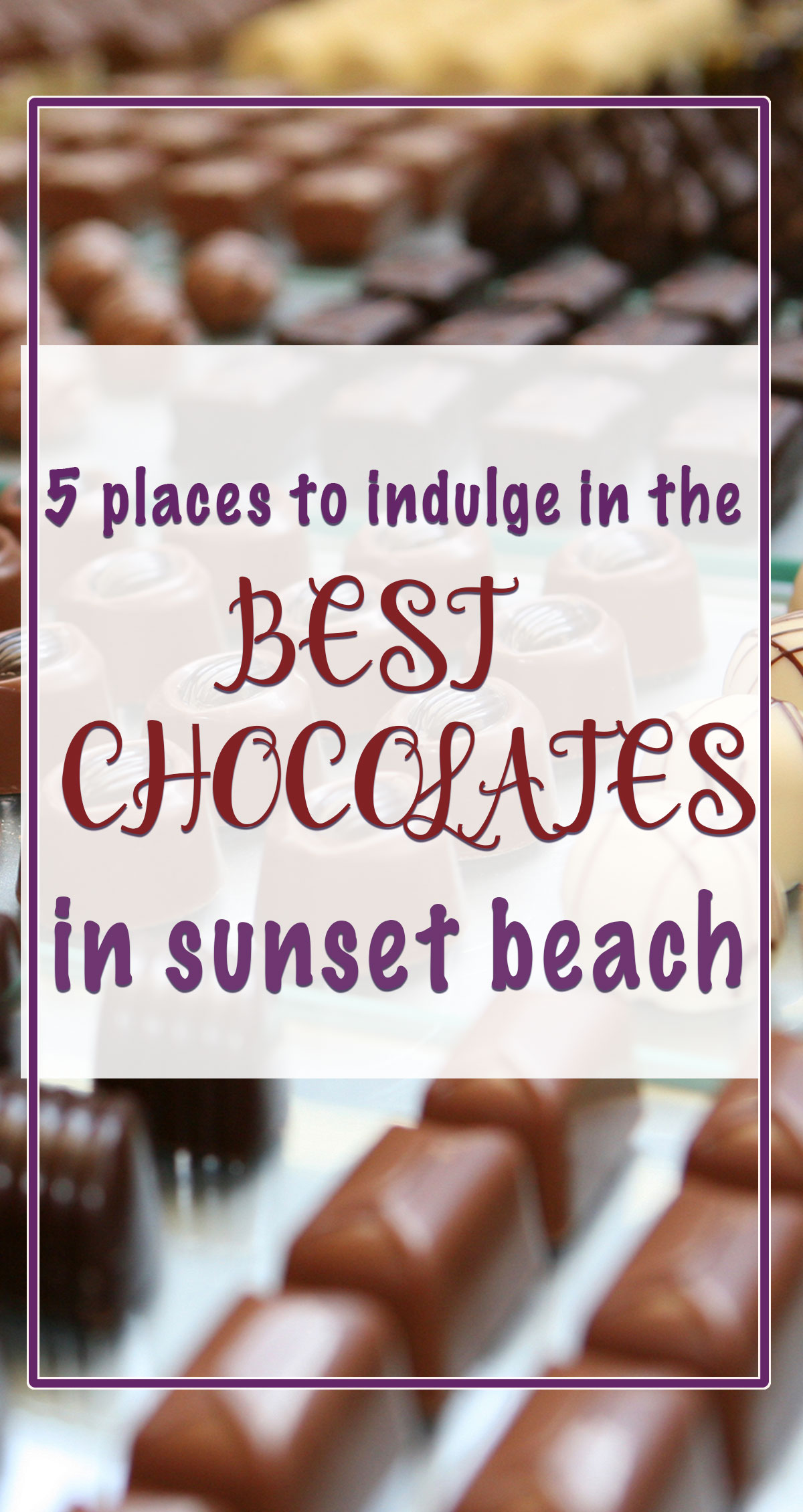 Comment on this post!