---
4 Great Vacation Rentals Updated in 2022
Posted On Monday, August 22, 2022
---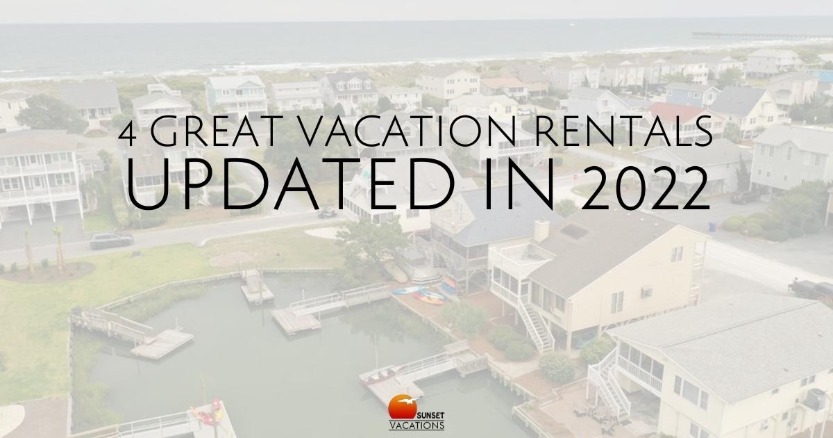 This year we updated several of our rental vacations for 2022 and want to share some of them with you because we have a few of them on special for the end of the season! You can enjoy these new renovations at a reduced price!
Check out these beautiful properties and start dreaming up your next beach vacation at Sunset Beach!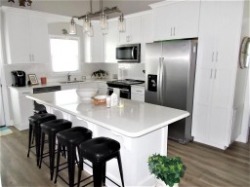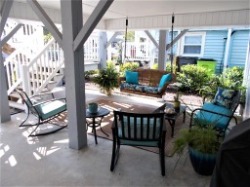 Enjoy this amazing unit with an off-season special reduced rate $200 off from the normal price.
This beautiful, bright 4-bedroom home accommodates up to 8 people. With 2 bathrooms, a huge open kitchen, and plenty of seating in every room, it's easily a place to relax with your family and friends.
The vaulted ceilings and bright interior design provide a spacious, open feel that makes this rental both cozy and uplifting to the spirit. To make your stay even more comfortable and relaxing it has a washer/dryer, dishwasher, microwave, coffee/Keurig maker, central heating and air, and a TV.
It also has a screen porch, sun deck, and an outside shower. It's just an 8-minute walk from to the beach.
Located at 416 35th Street, Sunset Beach, NC, 28468 on the 15th Row.
To learn more information about this rental property, click the button below!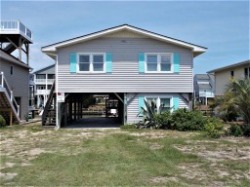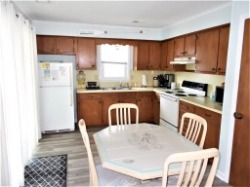 This unit is also on special, saving you $295 off from the normal price. With the recent 2022 updates that makes this beach rental home a super value to you.
Located on a canal, you'll be right on the water while enjoying your vacation. And it's only 5 minutes walking distance from several beach access points.
This 3-bedroom 2 bath home sleeps up to 6 people and you can bring your pets with you. There is an outdoor shower helping to keep the sand out. Other amenities are washer/dryer, microwave, dishwasher, coffee maker, central heat and air, and TV.
It's central to shops and places to eat out like restaurants and ice cream shops. It's also close to Ocean Isle and Calabash.
Located at 425 Sailfish Street, 8th Row, Sunset Beach. Click the button below to learn more information and reserve a week for you and your family!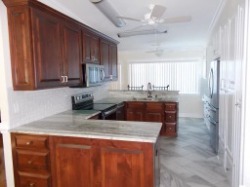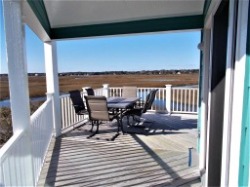 This beautiful 5-bedroom, 4 bath home sleeps up to 10 people. It features spectacular views of marshlands, amazing sunsets, and bird watching. One of the bedrooms has an ocean view.
There is both indoor and outdoor seating areas, two "En Suite" bathrooms, a kitchenette and all the other regular amenities like a microwave, dishwasher, washer/dryer, coffee maker, central air, WIFI, and TV.
There is one King sized bed, 3 Queen sized beds, and 2 twin sized beds. The King and one Queen have the "En Suite" bathrooms, for a truly luxurious feel.
There is even an elevator if you need this accommodation for you or a family member!
With the outdoor sundecks and gorgeous scenery, you can really take in these breathtaking views that invite serenity and peace into your soul.
This rental home is located at 1430 Bay Street, Sunset Beach.
Click below for more information on this property or to book a rental vacation today!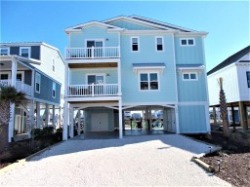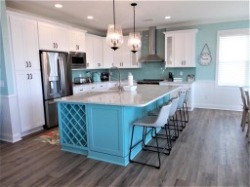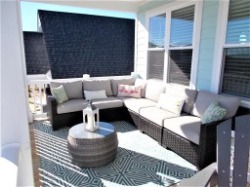 This gorgeous vacation rental is on special right now. Book from 8/20 through 8/27 and receive an amazing $1850 off the normal price!
Located at 1206 North Shore Dr East, Sunset Beach, this property features 4 bedrooms, 3 bathrooms, 1 half bath, and an elevator.
It sleeps 10 people with 1 King bed, 2 Queen beds, 2 Full and 2 Twin-sized beds. All regular amenities are available with washer/dryer, microwave, coffee and Keurig maker, central heat and air, 3 cable TVs, WIFI, and ceiling fans.
Its really special feature is that it has an outdoor pool, picnic tables, a covered porch and plenty of seating for everyone.
Click below for more information or to book your stay today!
We look forward to having you be our guest in any of these properties or any others you might be interested in. To see more of our vacation homes, go click here.

If you have any questions about any of our properties, we would absolutely love to assist you. Please feel free to contact us on our website or through the information provided below.

CONTACT SUNSET VACATIONS
401 South Sunset Blvd.
Sunset Beach, NC 28468
1-800-331-6428 (Reservations Only)
(910) 579-9000
E-mail: [email protected]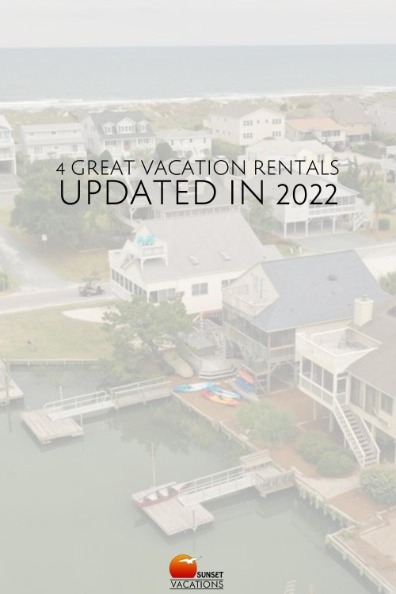 Comment on this post!