---
10 Inspired Quotes to Fuel Your Beautiful Beach Obsession
Posted On Monday, July 03, 2017
---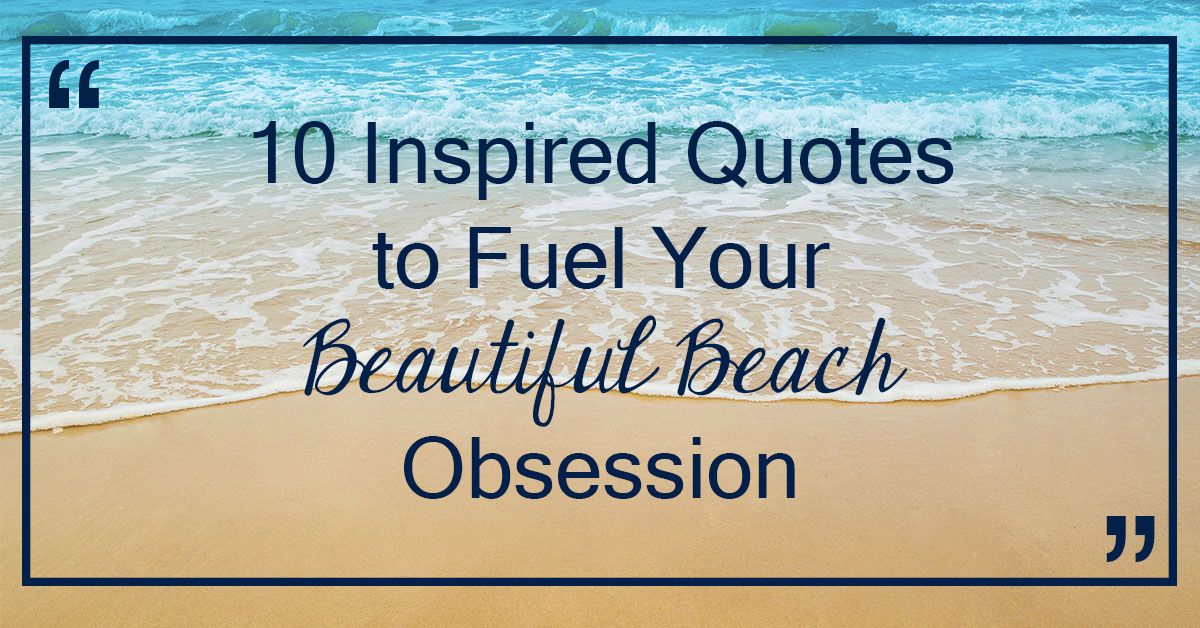 Ah, the beach! It's such a beautiful thing! No matter how long we are apart from it we feel right at home just as soon as we get back. Even if we have never been so blessed as to live there. Everyone has this adoration for the beach. Writers, actors, historical figures, and the exhausted mom in front of you in the grocery store line.
While you are waiting to be able to embark on your much needed, rejuvenating beach vacation here are some quotes to make you feel like you are there. Read through them and watch yourself become enveloped by the beautiful lapping of the still distant waves.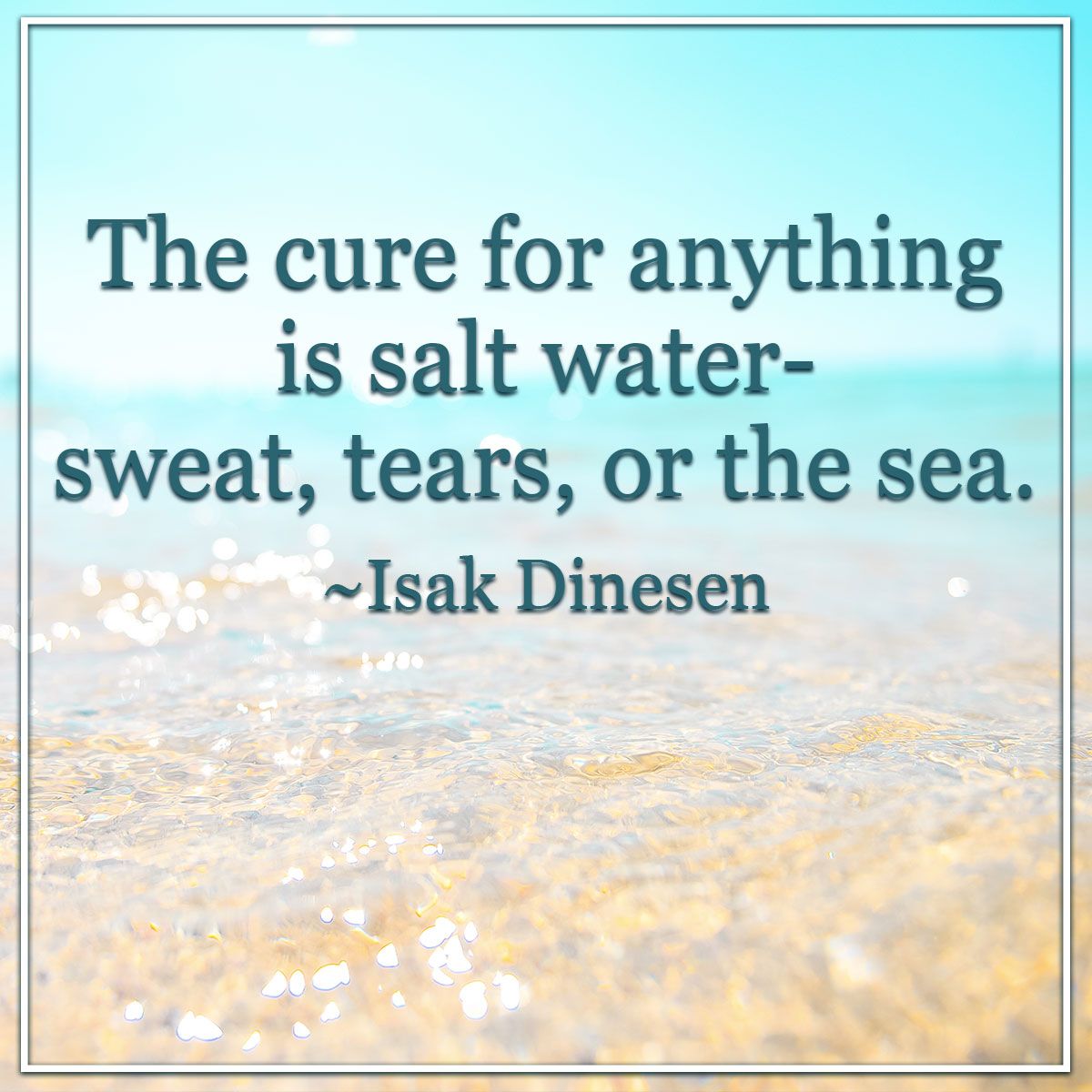 "The cure for anything is salt water - sweat, tears, or the sea."
~Isak Dinesen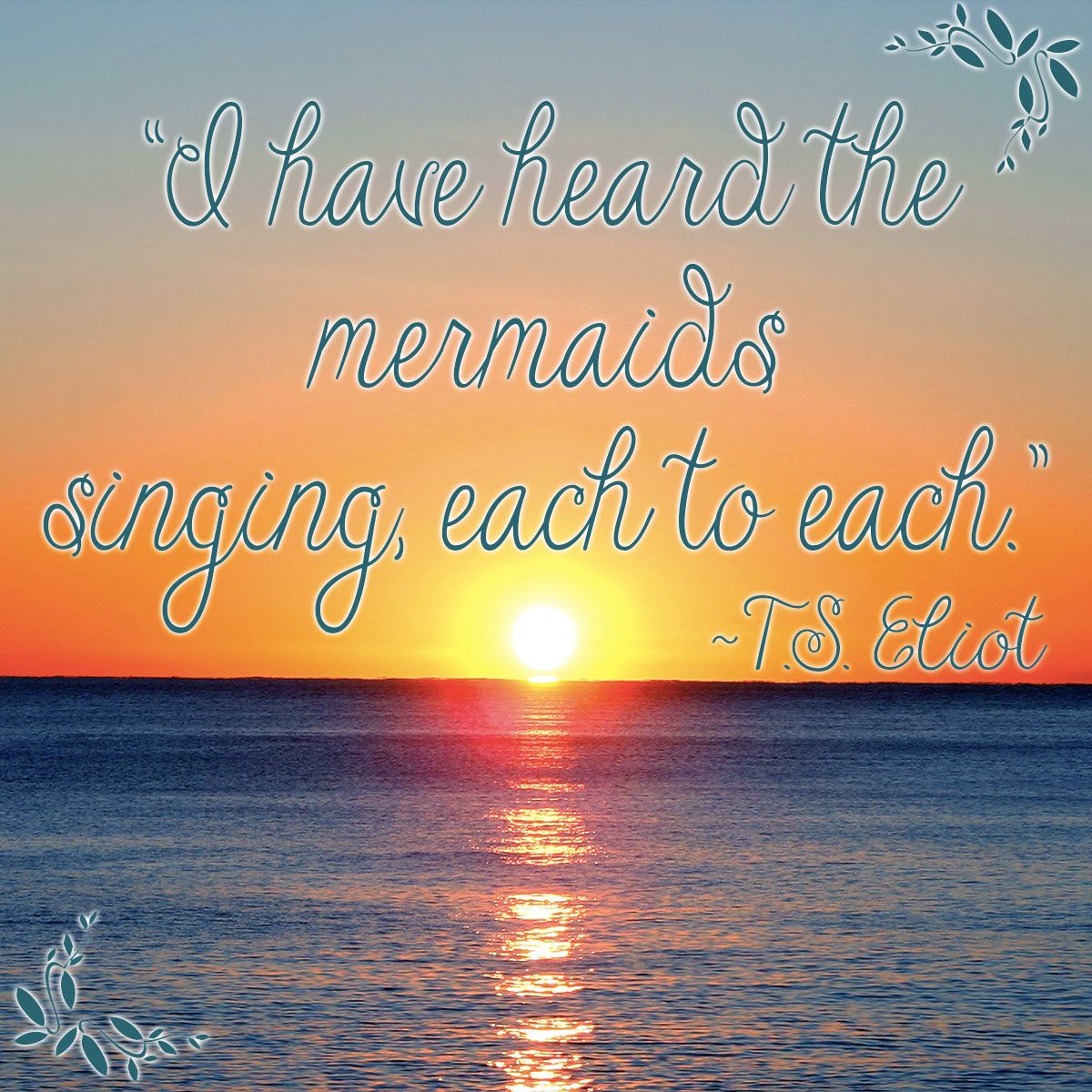 "I have heard the mermaids singing, each to each."
~T. S. Eliot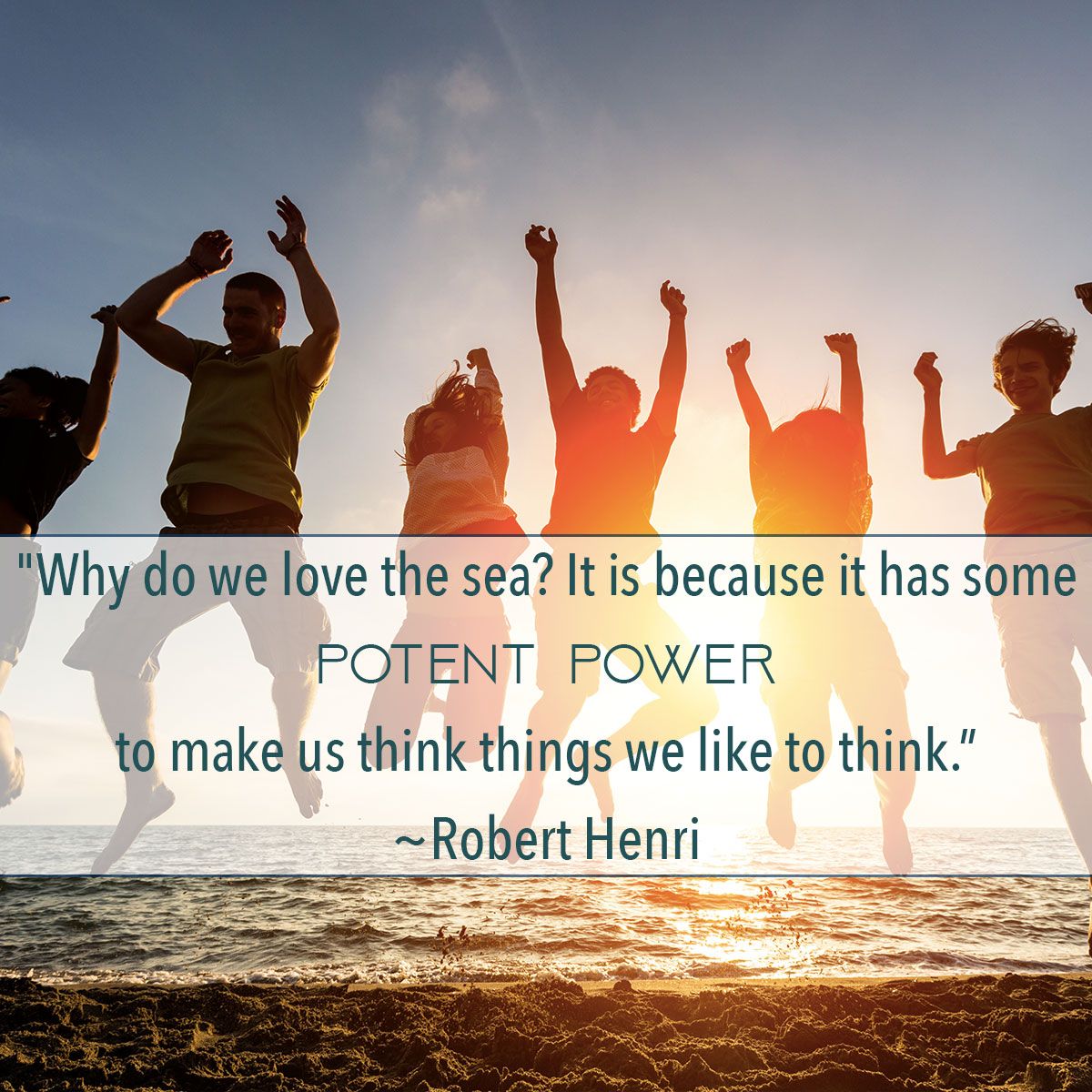 "Why do we love the sea? It is because it has some potent power to make us think things we like to think."
~Robert Henri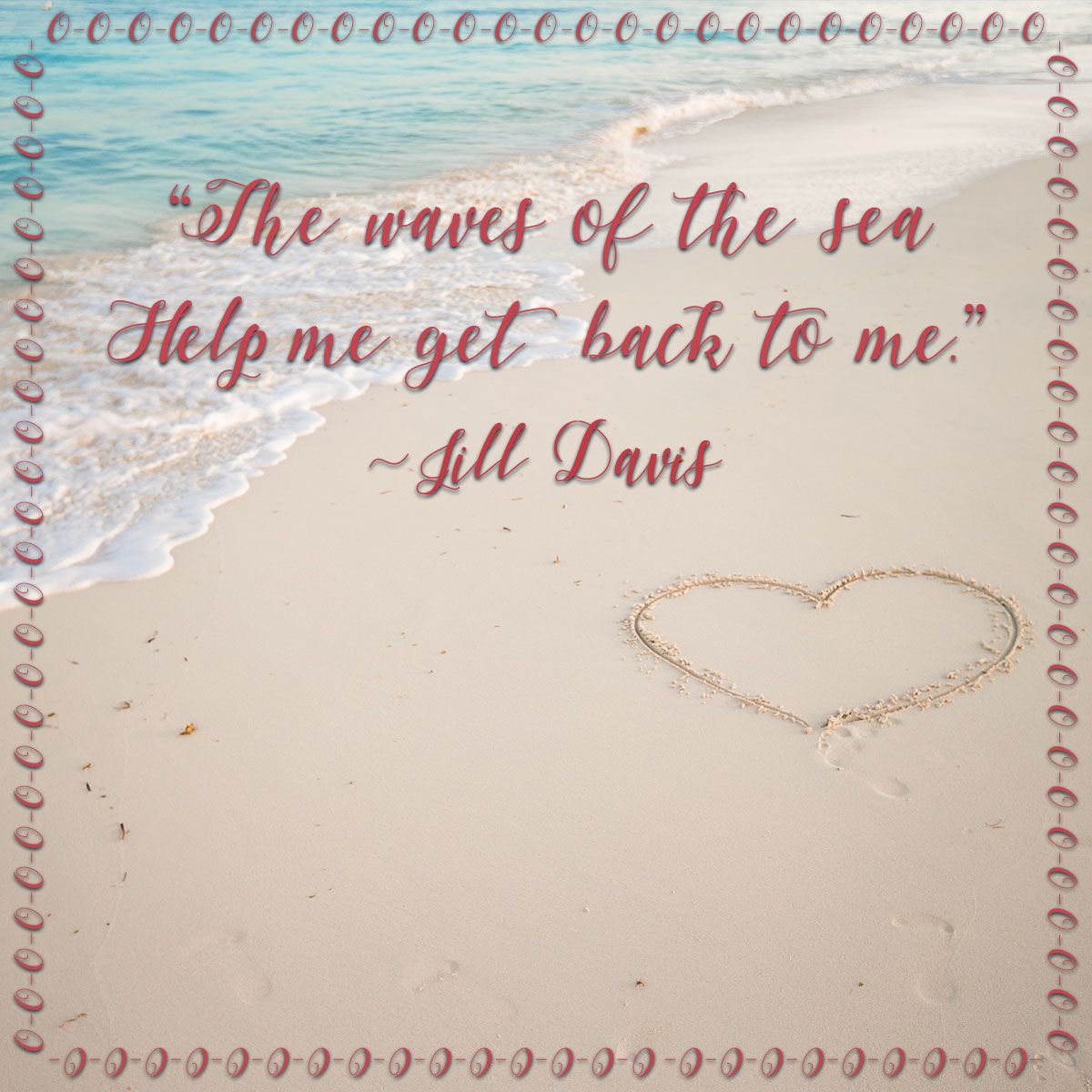 "The waves of the sea
Help me get back to me."
~Jill Davis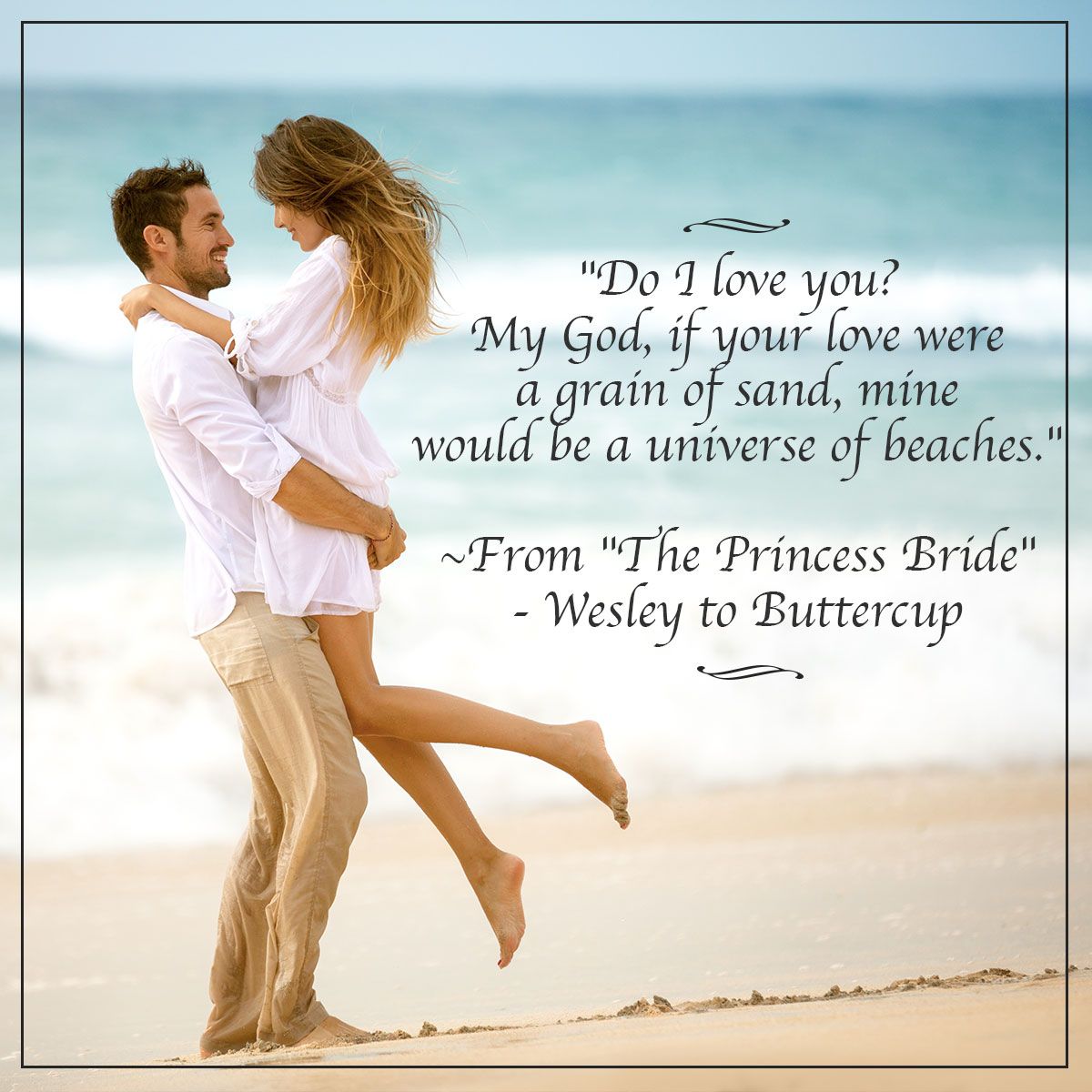 "Do I love you? My God, if your love were a grain of sand, mine would be a universe of beaches."
~From "The Princess Bride" - Wesley to Buttercup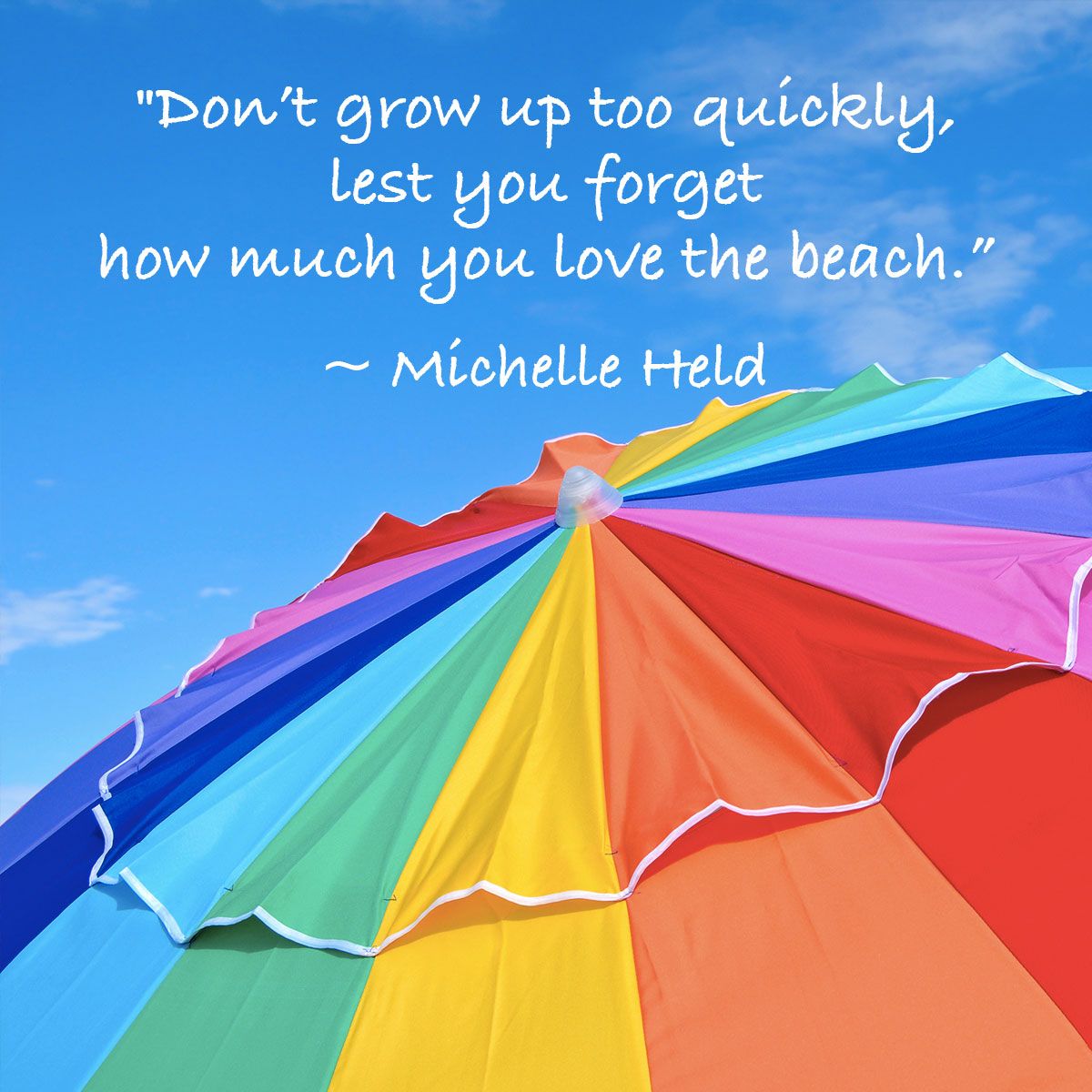 "Don't grow up too quickly, lest you forget how much you love the beach."
~ Michelle Held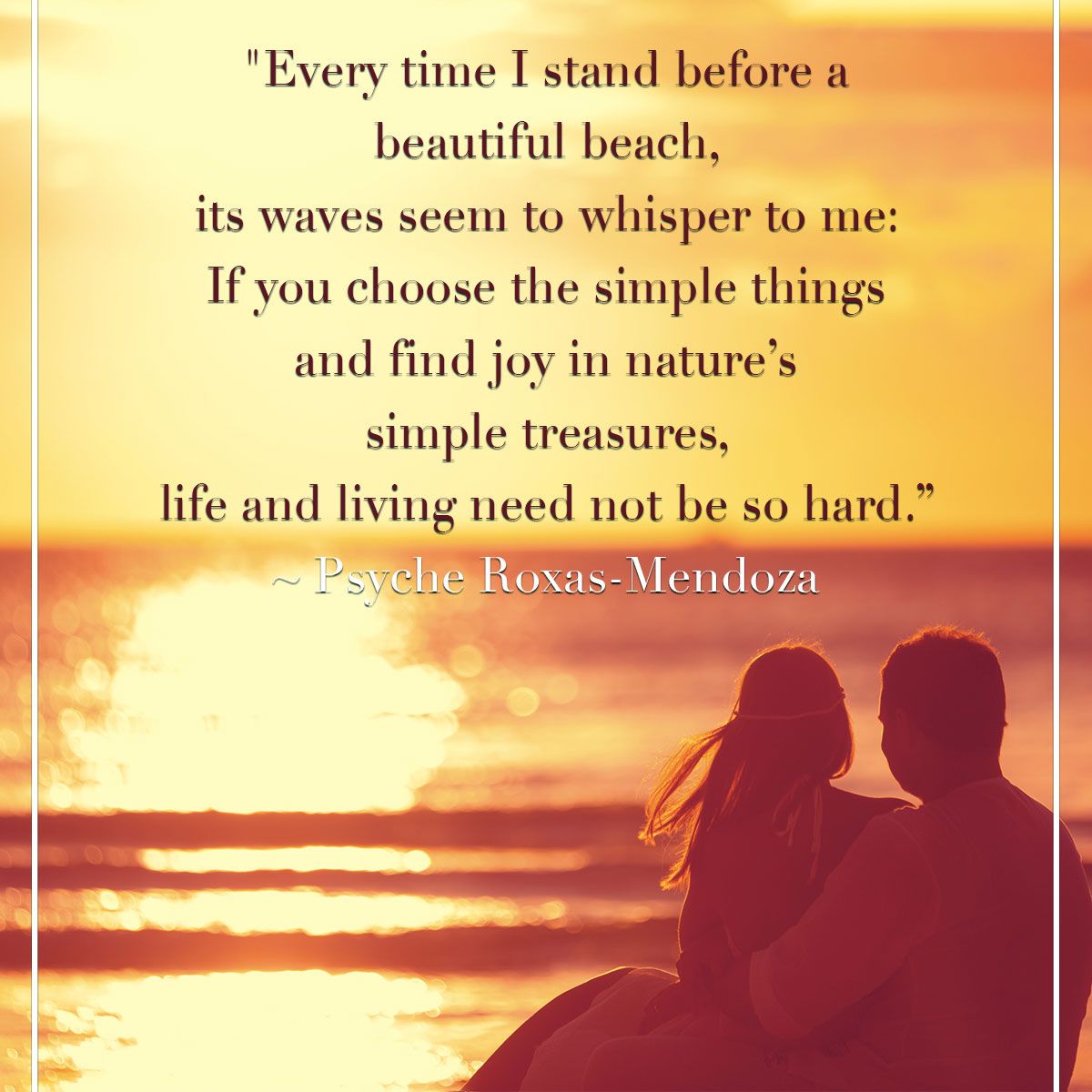 "Every time I stand before a beautiful beach, its waves seem to whisper to me: If you choose the simple things and find joy in nature's simple treasures, life and living need not be so hard."
~ Psyche Roxas-Mendoza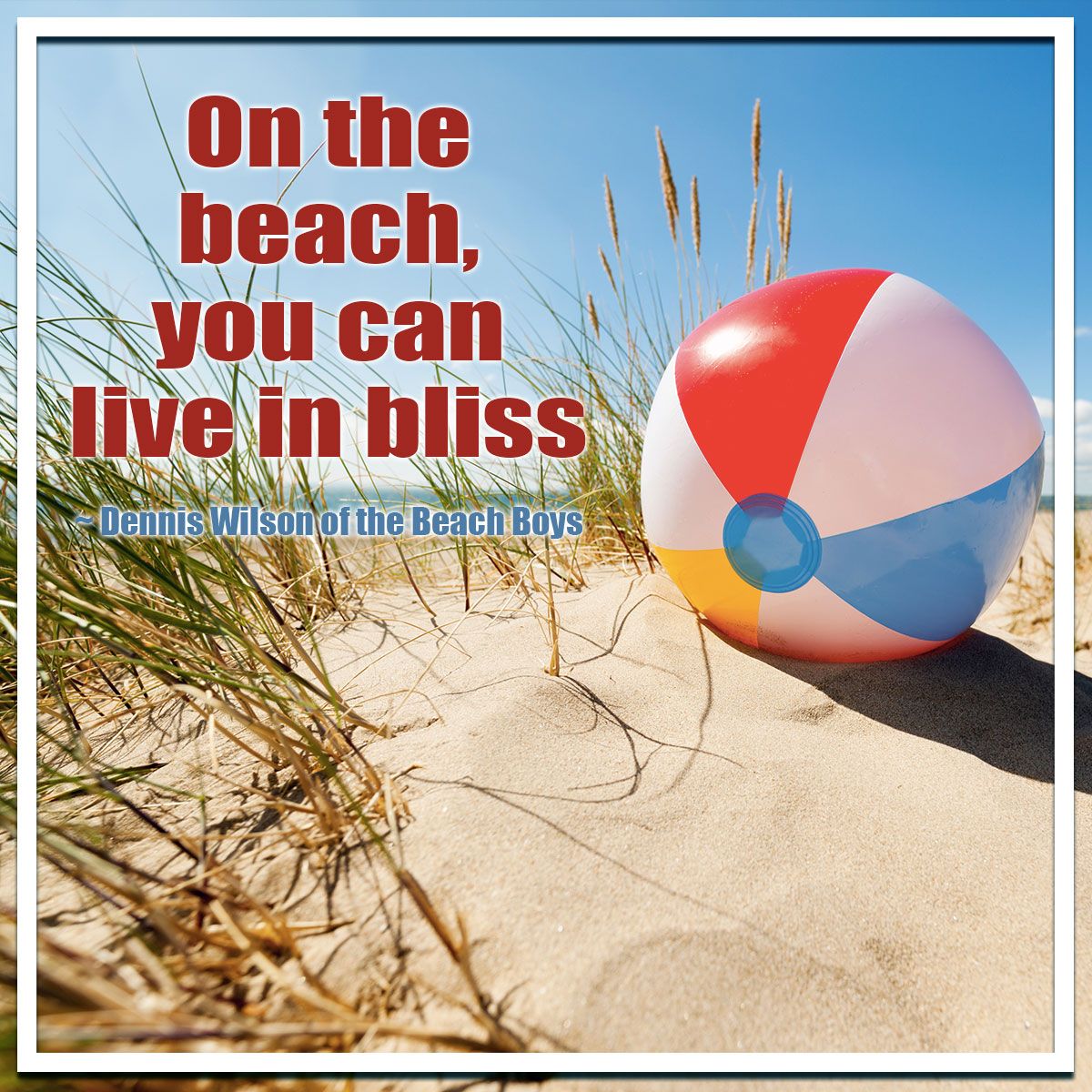 "On the beach, you can live in bliss."
~ Dennis Wilson of the Beach Boys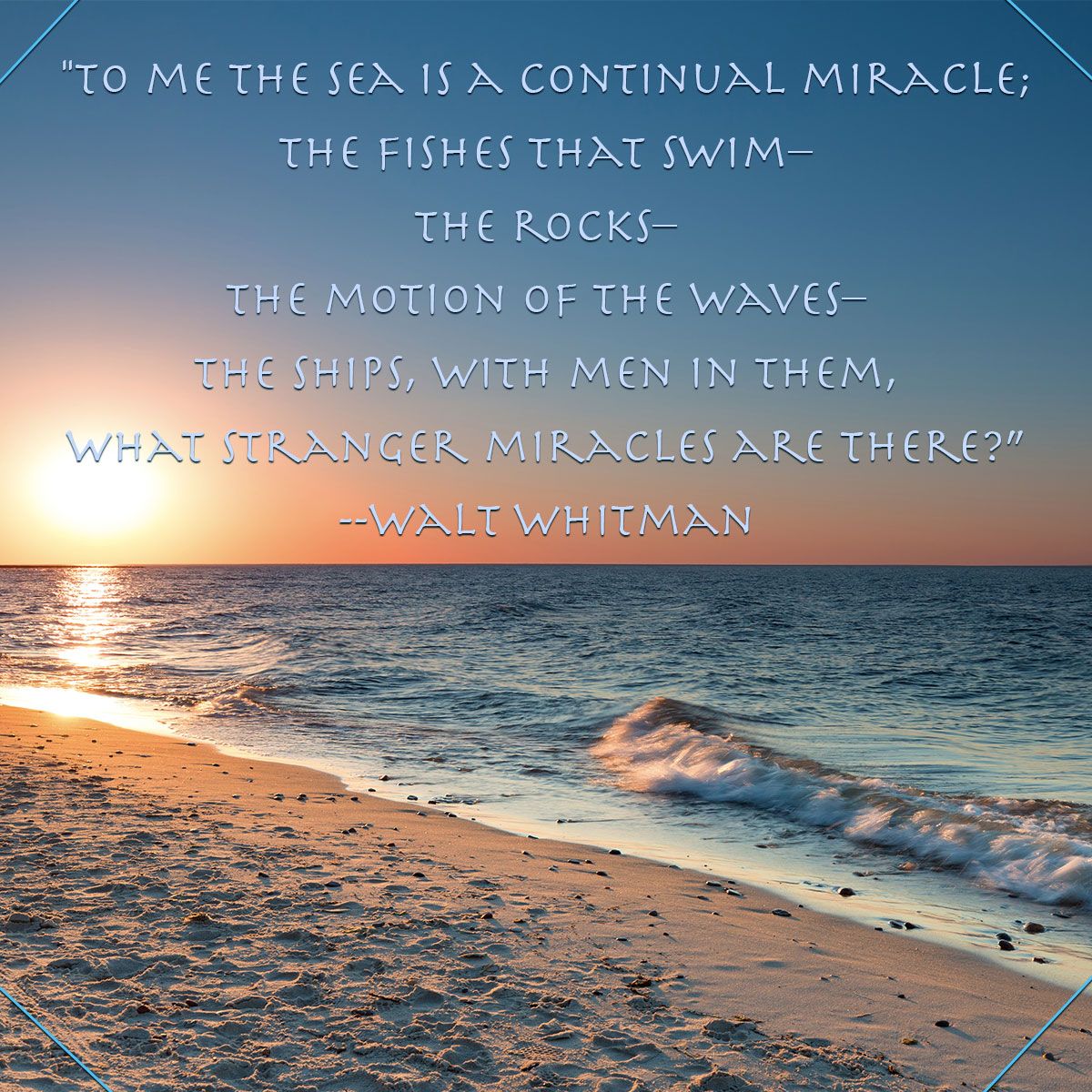 "To me the sea is a continual miracle; The fishes that swim–the rocks–the motion of the waves–the ships, with men in them, What stranger miracles are there?"
~ Walt Whitman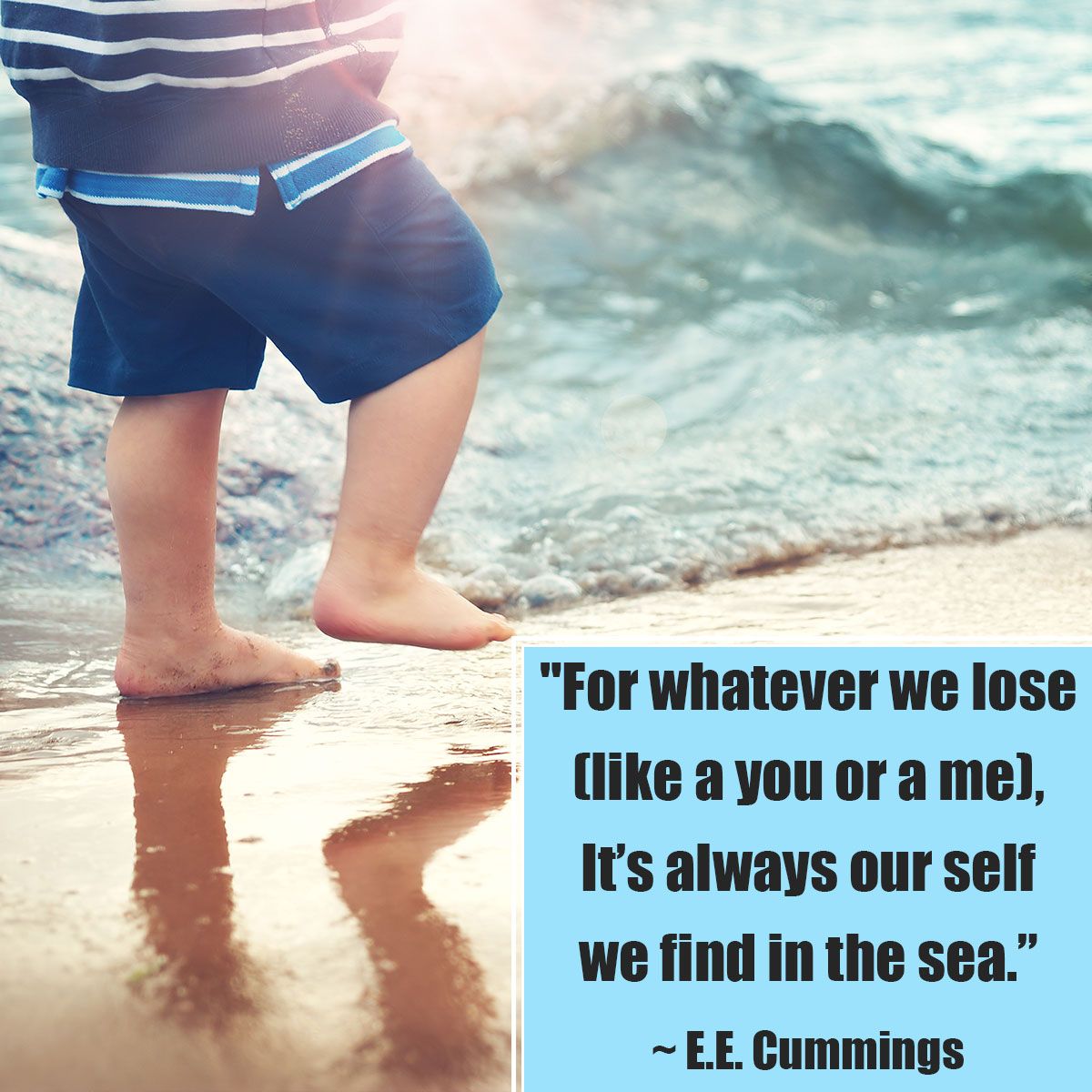 "For whatever we lose (like a you or a me), It's always our self we find in the sea."
~ e.e. Cummings
Come and get your beach fix this summer with us!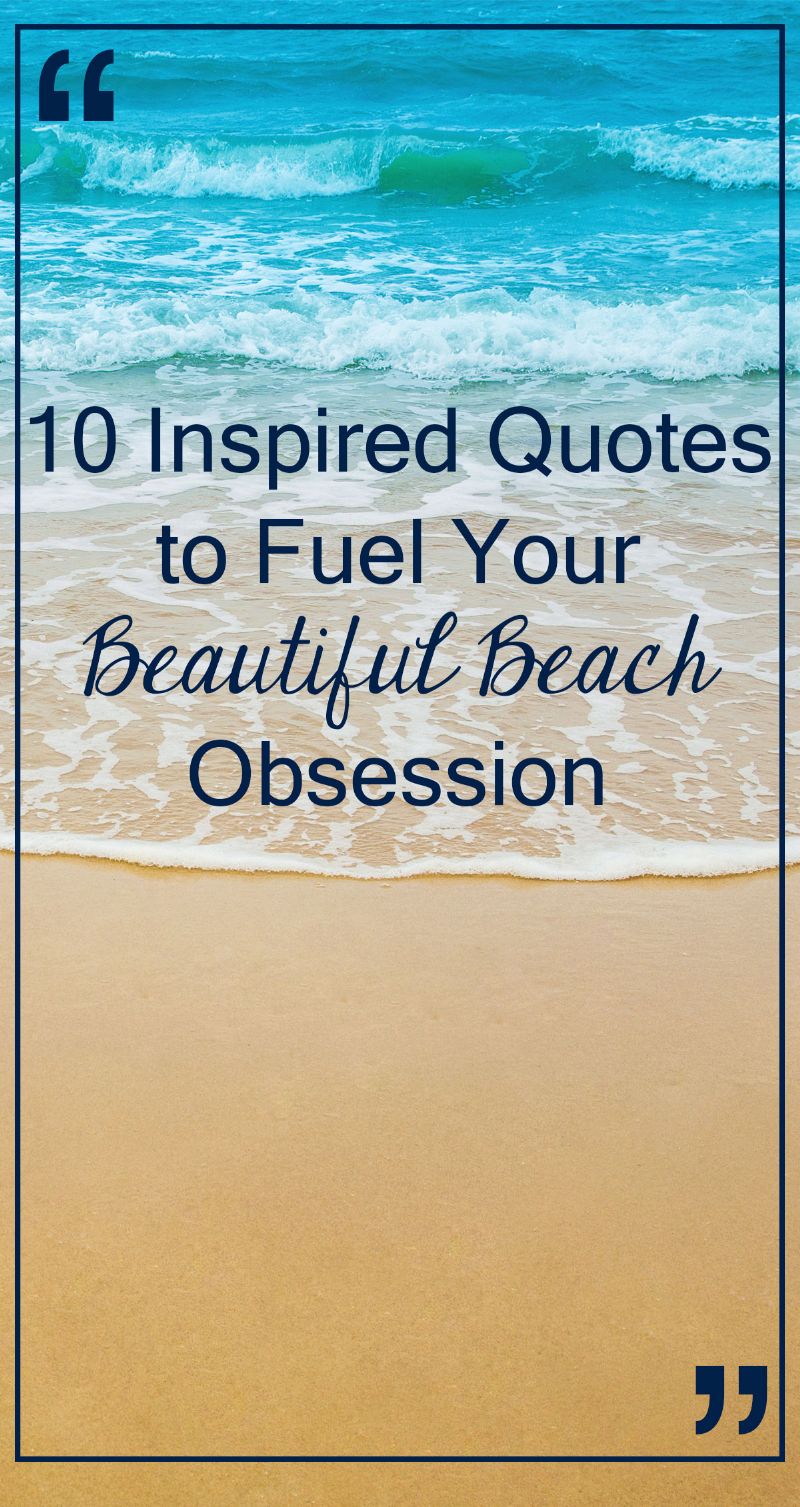 Comment on this post!