---
Our Sunset Beach Rentals Will Make You Swoon
Posted On Monday, August 12, 2019
---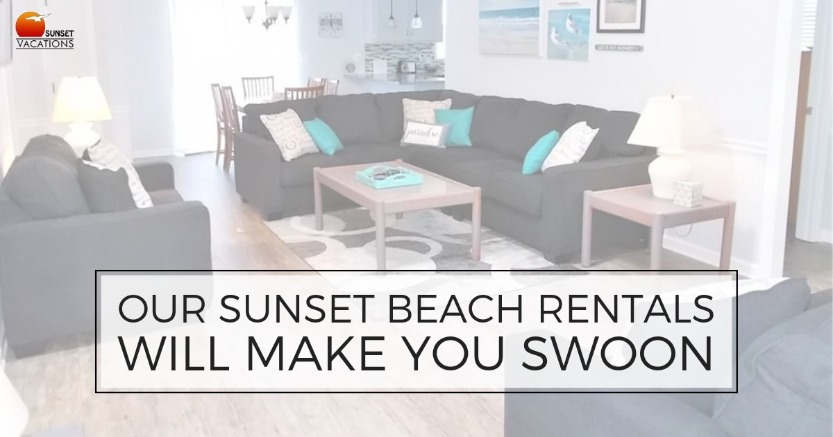 What do you look for in a vacation rental?
It's time. You are finally sitting down at your computer, looking for a vacation house. This is a big deal! After all, you know how much coordination goes into finding the time to take off work ... school ... LIFE! If you're trying to travel with another family or meet up with friends, it gets even more complicated.
In a nutshell, it's important to nail it. To find an awesome vacation rental that will not only suit your needs, but create the perfect backdrop for making memories. And, it needs to be affordable, comfortable and convenient.
Sunset Vacations offers all of this and so much more! We pride ourselves on our wide variety of beautiful, swoon-worthy Sunset Beach rentals. Sunset Beach, North Carolina has been praised as one of the top beaches in the WORLD by National Geographic (yep, we are pretty proud of that fact).
So what do you look for when you are browsing locations, rental companies and vacation homes?


Here is our list:
○ A peaceful, convenient and safe location

○ Easy access to fun and adventure

○ Lots of rental choices
○ Sparkling clean homes

○ Affordable rentals
○ Practical amenities

○ Up-to-date descriptions

○ Excellent customer service
○ Special touches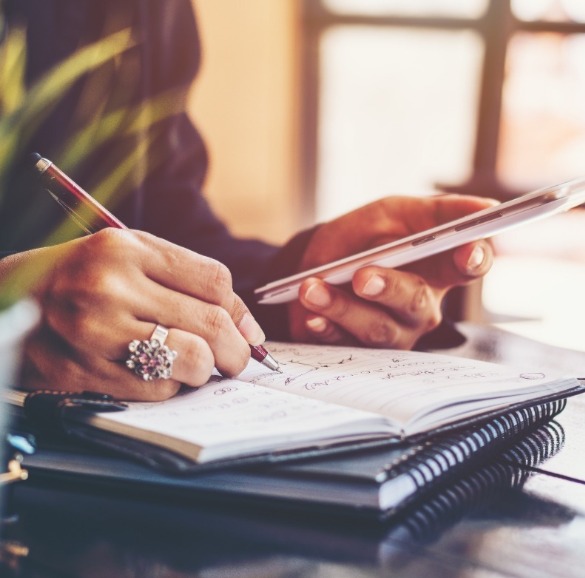 Why choose Sunset Beach, NC?
First, if you are looking for peaceful, convenient, and safe .... you can do no better than Sunset Beach, NC. When you rent a vacation home, you have the whole place to yourself. No awkward hotel elevator moments. A kitchen to yourself. There are several stores and shops right in Sunset Beach, so staying here is convenient.
We offer a welcoming, Southern-style beach town with easy access to activities, restaurants, shopping and adventures.
For example, Myrtle Beach is under an hour away and there is plenty to do there, but you will be grateful when you ease back into your Sunset Beach rental, away from the crowds and expense of the city.
Read this blog post about nearby SB adventures.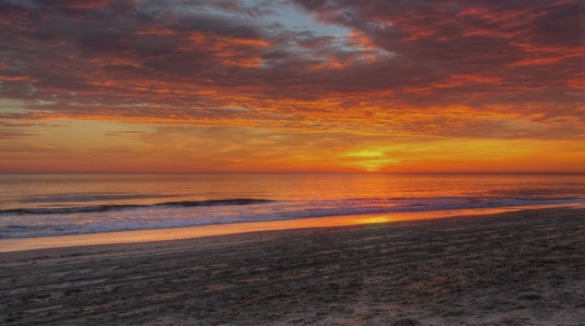 Why choose Sunset Vacations?
Did affordability, cleanliness, choices and great customer service make your list? Well, we humbly proclaim that our little family-owned company can check all of those boxes (and more).
Sunset Vacations has been around as long as Sunset Beach itself! Our current owner is actually the grandson of the original owner of Sunset Beach, Mr. Mannon C. Gore (read more here).
We currently manage over 250 properties so we will have a rental that suits your budget and group size.
We also work hard to make sure our property descriptions match what you are going to find when you arrive. After all, it's so frustrating to read that a home has a certain coffee maker or DVD player or ping pong table and it isn't as expected! We understand that you rely on our property descriptions and rent your vacation home on good faith. We want you to be thrilled with your rental, right down to the last detail.
One of the most important aspects of a great vacation home is cleanliness. Our Sunset Beach rentals are serviced by our trusted cleaning company. They take pride in turning over a well-stocked, pristine home to every customer.
Read more about our rental policies here.
As you browse home listings, you are probably also filtering by amenities. Our website allows you to REALLY get down and dirty with the details! Check out our "Advanced Search Options" and filter homes based on any number of factors. Want a screened porch? Netflix? At least 3 TV's? A hammock? Want to bring your dog? We have the home for you!
If you prefer to talk to a person about your needs, feel free to call us at 1-800-331-6428. We know our rental homes inside and out, and can probably match you up quickly over the phone.
Please note: If you are trying to book for a peak-season summer vacation (between June and August), try to secure your reservation as quickly as possible. Our best rentals go quickly!
Start dreaming.
Here is a sampling of our most swoon-worthy Sunset Beach rentals: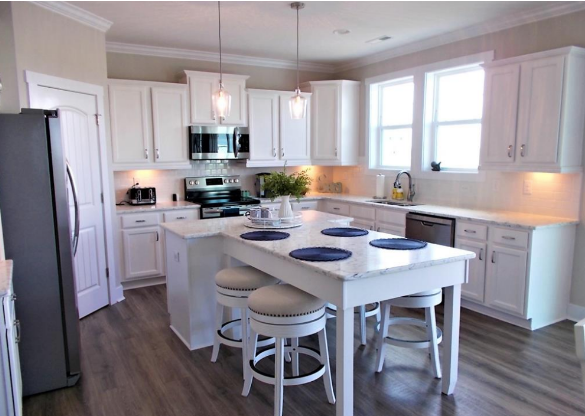 "My Three Crabbers"
My Three Crabbers is a GORGEOUS Sunset Beach vacation rental that sleeps 8 and is a beach lovers dream come true! It offers breathtaking sunsets and marsh views. If you are looking for peace and quiet this is the place to be. My Three Crabbers is situated on the east end of the island with an expansive deck and spacious rooms.
"Touch & Go"
This awesome rental sleeps up to 10 people in a spacious, well-laid out home on the east side of the island. There is even a sun deck and a screened porch for additional living space while you enjoy your beach vacation in Sunset Beach. After all, you love your family, but a little space goes a long way.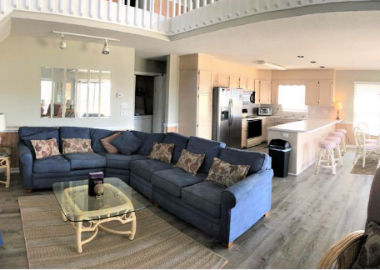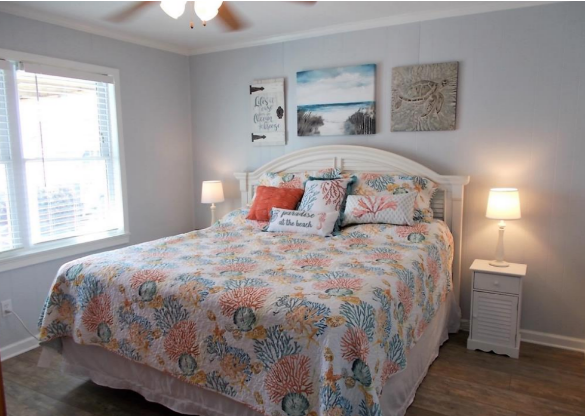 "Paradise Beach"
Recently remodeled, Paradise Beach sleeps up to 10 people and is dog-friendly! Located on the west side of the island, this property is light and bright, clean and ready to welcome you (and your pup) to Sunset Beach.
Is Sunset Beach right for you?
Peaceful, friendly, welcoming Sunset Beach is full of adventure and things to do, but it isn't the sort of vacation that will overwhelm you. We hope you consider Sunset Beach for your next vacation, and we would love to help you select one of our beautiful Sunset Beach rentals. Please contact our team at Sunset Vacations today!
Comment on this post!