---
5 Activities That Are Unique to the North Carolina Brunswick Islands
Posted On Monday, October 5, 2020
---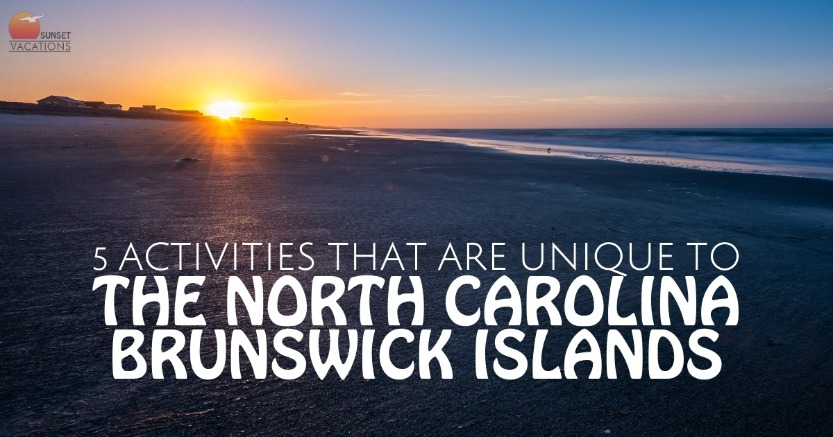 This isn't just any old vacation.
A visit to the Brunswick Islands of North Carolina includes several unique experiences you simply can't get anywhere else.
The Brunswick Islands are comprised of several beautiful towns (including Oak Island, Bald Head Island, Calabash, Holden Beach, Ocean Isle Beach, and our personal favorite, Sunset Beach). There is so much to do and see when you vacation here. Rent a paddleboard and explore the inlet. Take a ferry to explore the lighthouse of Bald Head Island. See the Battleship in Wilmington. Or, try one of the five exciting experiences below.
Your Sunset Vacations rental home is the perfect launching pad for these adventures (and many more).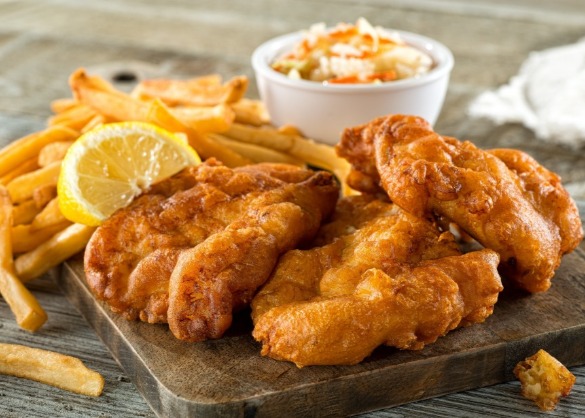 1. Eat the BEST fried seafood.
Want to visit the "Seafood Capital of the World"? Head on over to Calabash – a little town right here in Brunswick County.
Some people even call their famous fried seafood "Calabash-style". It has often been copied but never duplicated.
Calabash-style seafood is lightly breaded (in cornmeal, not flour) and fried until golden brown. It is ALWAYS served with a hefty portion of yummy hushpuppies.
Read this blog for restaurant suggestions.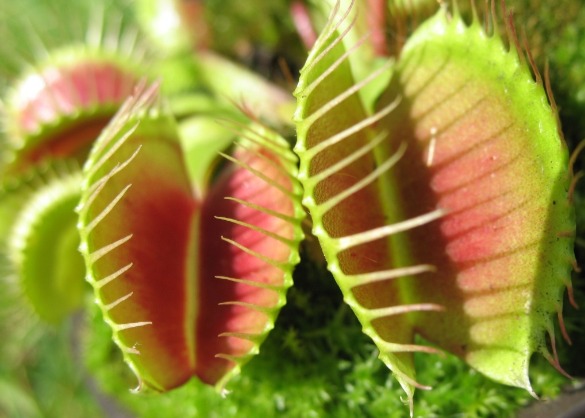 2. Check out some super unique animals & nature
Brunswick County is home to several plant and animal species that are hard to find in other parts of the country!
Find the elusive Venus Fly Trap when you visit the Green Swamp Preserve, where you can also spot other native species like the carnivorous pitcher plant, delicate orchids, Henslow's Sparrow and even the American Alligator.
Read this blog to learn even more about our cool local wildlife: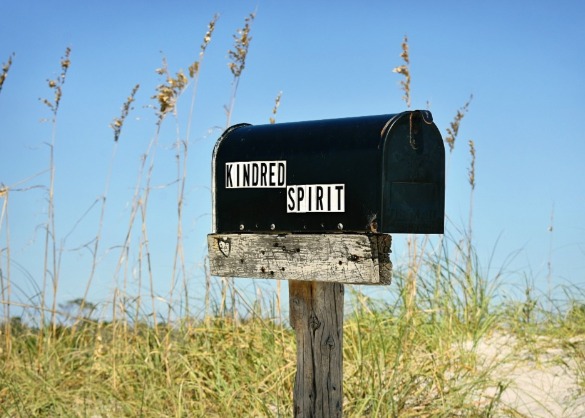 3. Visit the Kindred Spirit Mailbox.
There is only one that we know about!
When you make the walk out to the Bird Island Coastal Reserve and find the stately Kindred Spirit Mailbox, you simply must stop for a moment, read some of the notes inside, and leave one of your own.
Our little mailbox is featured in the Nicholas Sparks novel "Every Breath", and has become part of the vacation tradition for many visitors to the Brunswick Islands. Have you stopped by yet?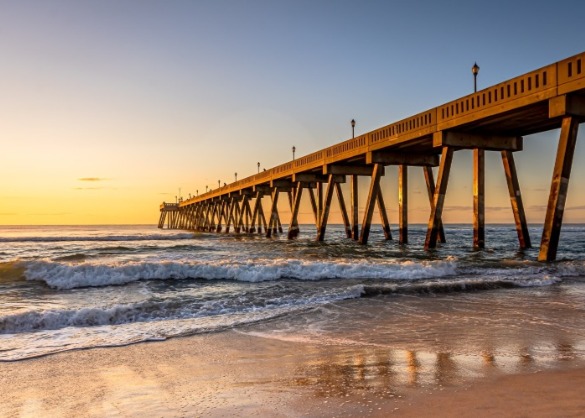 4. Hang out at one of the "21 Best Beaches in the World" - Sunset Beach
Think about the entire WORLD. There are some pretty amazing beaches on it, right? Well, can you believe that our little Sunset Beach was voted one of the 21 Best Beaches in the World by National Geographic?
How did it gain this prestigious honor? Sunset Beach isn't a busy, bustling beach - and its lack of development is exactly what earned its title as one of the best. Sunset Beach prides itself on its lack of commercialism and simple, natural beauty. Our warm waters and clean beaches add to its appeal.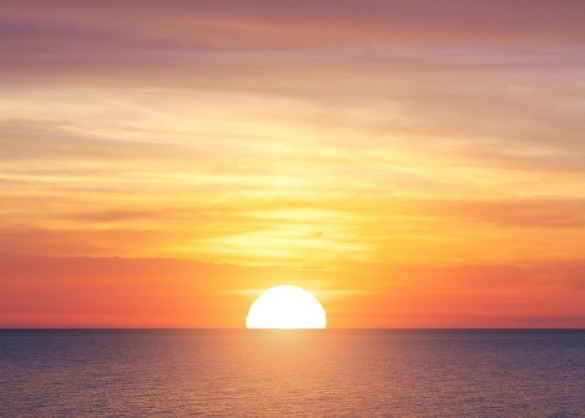 5. See the sun rise & set on the same horizon.
That's right! Our beaches are uniquely positioned so that you can actually sit in the exact same spot on the beach and see both the sunrise and the sunset.
This is best observed in late fall and over the winter. The reason we are able to observe this phenomenon is that our beaches run east-west as they parallel the shore (instead of running north-south like most beaches).
What's your favorite activity or experience when you visit the Brunswick Islands? There is a surprising number of things to do, day trips to take, foods to try and adventures to experience. And vacation is the best time to do it all.
Are you looking for a place to stay when you visit our North Carolina beaches? Sunset Vacations is an experienced property rental company with plenty of homes in our inventory. Our staff is excited to connect with you and help you have a wonderful vacation here in the lovely Brunswick Islands of North Carolina.
Comment on this post!