---
4 Beachy Recipes to Try This Holiday Season
Posted On Monday, November 1, 2021
---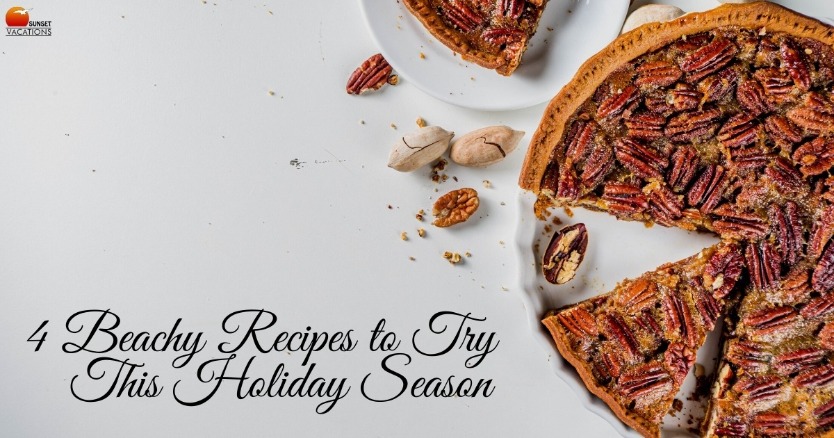 The holiday season is officially here. Even though we are definitely "beach people", we still love everything that comes with this time of year. Crisp air, beautiful decorations around town, and of course, our favorite comfort foods.
Today we will share four recipes to try during the holidays this year! We tried to find recipes that evoke memories of your your time here in the south. Very often, the tastes of the season are inspired by southern classics, with plenty of pecans, cornbread, and seafood. Enjoy!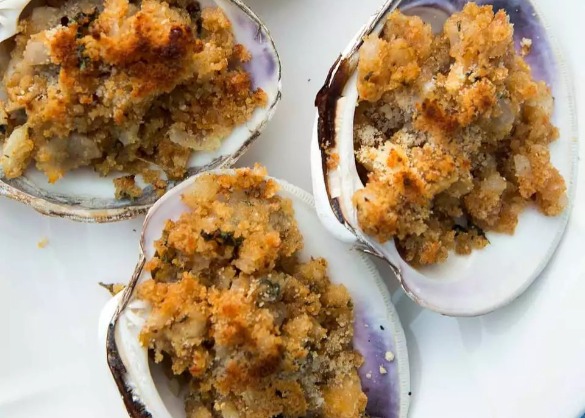 Baked Stuffed Clams
With this recipe you can either use fresh clams or canned minced clams. Simply mix with butter, onions, parsley, and bread crumbs, spoon them into half clam shells and bake.
This is a great appetizer or side dish that is sure to impress.
Recipe & photo courtesy of Simply Recipes.
Southern Cornbread Dressing
Enjoy a true taste of the south by incorporating cornbread into your dressing (we don't call it "stuffing" down here!). It's a little bit sweeter than traditional bread-based dressing, but we think it pairs perfectly with the tastes of the season.
Recipe shared by Southern Living.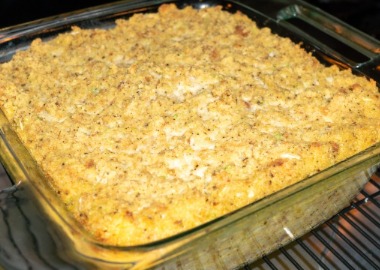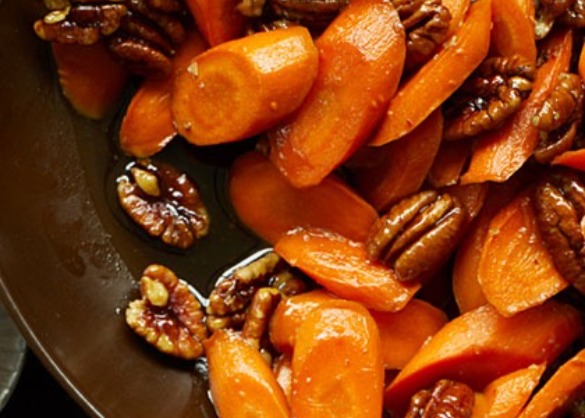 Glazed Carrots & Pecans
Five simple ingredients make magic in a pan this holiday season! Combine olive oil, peeled carrots, minced fresh ginger, brown sugar and toasted pecan halves. These flavors bring out the very best in each other, creating a side dish everyone will love.
Recipe & photo courtesy of myrecipes.com.
Pecan Pie
Pecans are a southern classic that make their ways into a lot of holiday dishes. Most people only indulge in a slice of pecan pie once a year, and your time has come! This is a five-star reviewed recipe from the Pioneer Woman herself, Ree Drummond.
Recipe & photo courtesy of Ree Drummond.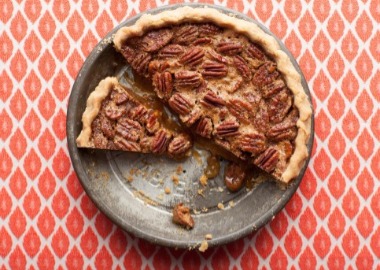 Have you ever considered taking your holiday celebration to the beach? Sunset Vacations has plenty of vacation rentals ready and waiting to host you and your family. Our well-appointed kitchens are up to the job, too! Check out our current offerings and consider an off-season beach vacation!
Comment on this post!